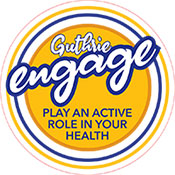 Taking care of our health is essential to living a long and healthy life. It's important to schedule regular health screenings as a preventive measure to catch any issues before they become more serious.
Early detection through screenings can provide opportunities for prompt medical intervention that increase the likelihood of successful treatment and a cure. Neglecting regular health checkups could lead to complications and an overall worsening of our health.
By staying on top of our health through regular screenings and following recommended treatments, we are taking an essential step towards living a longer, healthier life.
Guthrie Health Screenings