Cortland Medical Center Visitor Information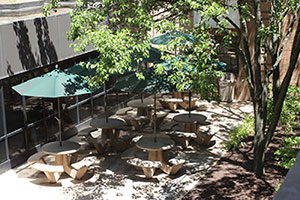 Rest and comfort are important for healing, but having supportive families and friends visit during recovery is just as important to our patients' emotional and physical well-being.
General Visiting Hours
ICU, 2South, and 3 South: 9:00 a.m. to 9:00 p.m.
Maternity Unit (2E):  9:00 a.m. to 9:00 p.m.

Family and/or support people with green bracelets (limit 2) may visit anytime.
No visitors under age 5, except healthy siblings
Significant others may stay overnight
Visitors who are ill with flu-like symptoms (fever with cough or sore throat), or are simply not feeling well, should not visit.
If these hours are inconvenient, please speak with the nurse manager/nurse supervisor/ charge nurse on the floor you are visiting to discuss making other arrangements.
Cell Phone Use and Photography
Please do not take ANY pictures with any phone or camera device of other patients, visitors, or staff – even if they are only in the background of the photo. It is a violation of our patients' right to privacy.
Please be courteous when having phone conversations in your room and in public areas.
Set ringtones for incoming calls to vibrate, and turn down the volume on your phone, especially when others are sleeping
When using your cellular phone, please stay at least three feet away from all electronic equipment.
Tobacco-Free Policy
Guthrie prohibits the use of all tobacco products at all of its campuses and office locations. This policy will be enforced in a manner which promotes prevention and awareness, and provides education for those who use tobacco.
Anna's Place: Coffee Shop and Gift Shop
Monday: 9:00 a.m. to 3:30 p.m.
Tuesday: 9:00 a.m. to 3:30 p.m.
Wednesday: 9:00 a.m. to 3:30 p.m.
Thursday: 9:00 a.m. to 3:30 p.m.
Friday: 9:00 a.m. to 3:30 p.m.
Located in the main lobby of the hospital, Anna's Place offers homemade breakfast and lunch specials, soups from scratch, and a variety of baked goods in a cozy, diner setting . Coffee is from Cortland's local favorite, Coffee Mania. Prices are reasonable and all tips go toward Guthrie Cortland 's Teenage Volunteer scholarships.
The gift shop also offers a variety of candy, snacks, fresh flowers, balloons, infant items, toys, and greeting cards. All proceeds from the sale of gift shop items are donated to the hospital to be used for renovations or for purchasing new medical equipment.
Hospital Cafeteria
Monday - Friday: 

6:45 a.m. to 10:30 a.m.
11:00 a.m. to 1:45 p.m.
4:00 p.m. to 6:30 p.m.   

Saturday - Sunday: 9:00 a.m. to 1:30 p.m.
Located on the first floor of the hospital, the cafeteria offers complete breakfast, lunch, and dinner selections daily, as well as a salad bar, grill station, and take-out options.
Interfaith Chapel
Monday: 5:30 a.m. to 11:00 p.m.
Tuesday: 5:30 a.m. to 11:00 p.m.
Wednesday: 5:30 a.m. to 11:00 p.m.
Thursday: 5:30 a.m. to 11:00 p.m.
Friday: 5:30 a.m. to 11:00 p.m.
The interfaith chapel is located on the first floor of the hospital down the hall from emergency room waiting area and across from the ATM machine and vending machine area. Featuring a beautiful multi-faith stained glass window and artwork, it is open to you, your family, and friends for quiet meditation and prayer. Spiritual care information and prayer requests are available.
Wi-Fi/Internet Access
There is free, open access to Wi-Fi throughout the hospital. Some websites are automatically blocked by our network for security purposes.
Used Needle Return Policy