Welcome from Program Director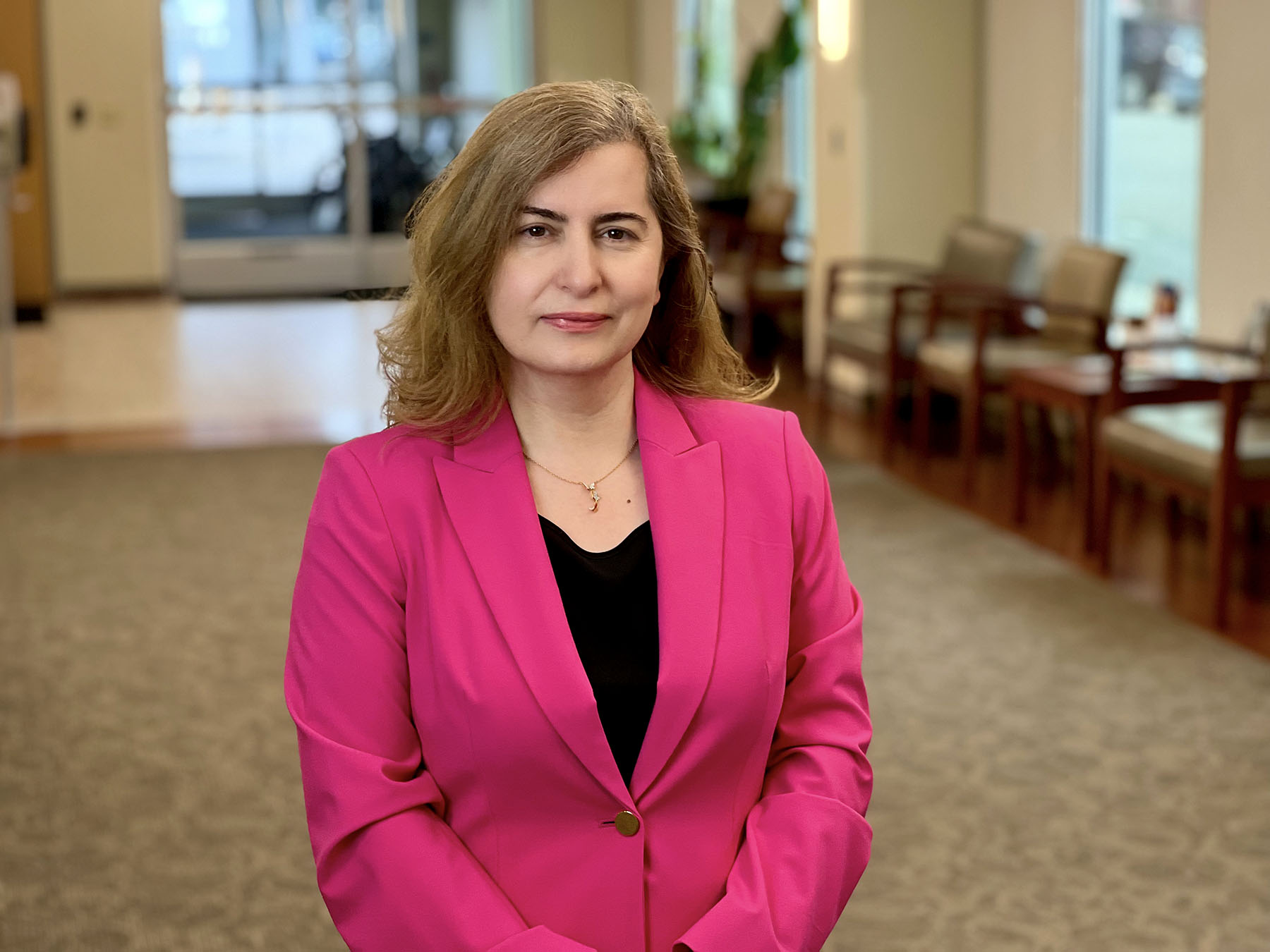 Welcome to the Guthrie Clinic Endocrinology, Diabetes and Metabolism Fellowship program. Guthrie Clinic is dedicated to serving a very large catchment area located in Northeastern Pennsylvania and upstate New York and currently has 11 graduated medical education programs.  
As Endocrinology, Diabetes and Metabolism Fellowship Program we are committed to providing comprehensive and unique training in all areas of endocrine pathology, clinical experience in diverse patient population, and research opportunities. By offering personalized mentorship, state of the art technologies and a highly collaborative environment we aim to empower our fellows with the knowledge and hands-on experience needed to excel in their future careers. Fellows participate in both inpatient at Guthrie Robert Packer Hospital and outpatient care at Guthrie Clinic sites. J-1 and H1B visa sponsorship will be considered for highly qualified candidates. 
The goal of this two-year training program is for fellows to acquire the knowledge and skills necessary for providing ethical, humanistic, cost-effective care for patients with endocrine disorders in both the inpatient and ambulatory settings. Upon completion of fellowship, trainees will be competent in thyroid ultrasound and fine needle aspiration biopsy; bone densitometry interpretation; use and interpretation of insulin pumps and continuous glucose monitors. As we serve in a large rural area, our fellows gain hands-on experience to develop a deep understanding of the specific challenges and needs in these communities. Our goal is not only to train experts in endocrinology, but also raise future leaders in the field who will advocate for improving quality and access to preventative care by community engagement, interdisciplinary collaboration, and education.
In addition to an expansive clinical program, Donald Guthrie Research Foundation is an invaluable resource for our faculty and fellows to support their research inquiries from basic sciences to translational or clinical medicine. Currently, there are more than 40 active clinical studies funded by investigator-initiated grants, pharmaceutical companies, or internal grants. After several years of silence, Guthrie Journal is reviewed in 2022 in collaboration with Toronto University Press.
During our two-year training program (2 fellows per year), fellows will spend their time in a wide variety of learning and patient care environments. Our program features:
Dedicated weekly education time, including a robust didactic curriculum, as well as weekly grand rounds session, multidisciplinary tumor boards, and interactive case conferences.
Research experience under the mentorship of a faculty preceptor.
Diverse clinical exposure in multiple in-patient and outpatient rotations in small city and rural communities.
Sahzene Yavuz, MD 
Program Director, Endocrinology, Diabetes and Metabolism Fellowship
Mission and Aims
The mission of the Endocrinology Fellowship at Guthrie is to create ethical, highly competent endocrinologists through a comprehensive clinical training program, with exposure to a diverse population of patients, within an integrated care system.
Our training program is designed to achieve our mission with specific aims as below: 
Trainees will spend at least 6 months each year in the outpatient endocrinology clinic which has a diverse population of patients with quite wide variety of endocrine pathology. 
Primary site is a tertiary care center for a wide catchment area will provide an extensive clinical exposure. 
Trainees will be directly supervised by an attending physician assigned to the inpatient and outpatient settings and while adequately supervised they will be given increasing responsibility as they progress through program. 
Didactic curriculum is created to encourage and empower self-directed learning and research under the direction of qualified faculty. Each trainee will be assigned research rotation to complete a research project during this fellowship. 
Each trainee will have a mentor toward individualized career development and training in endocrinology.
Vision
Our Fellows will be the charismatic future leaders in the field of Endocrinology, bringing innovative ideas that enhance patient experiences and outcomes.
Values 
Patient-centeredness
Teamwork
Excellence
Professionalism
Compassion
Empathy 
Integrity