Troy Community Hospital Clinical Services
Emergency Care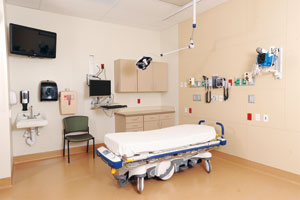 The emergency department provides emergency care 24 hours a day, seven days a week, 365 days a year. We are a Level IV Trauma Center that is able to stabilize and diagnose patients. 
We treat acute injuries and illness ranging from minor, but urgent needs, to extremely critical emergencies. We work in cooperation with emergency medical teams throughout our region to help assure that you and your family have access to timely, responsive emergency care. The on-site helipad quickly facilitates transfers to save precious minutes of transport time. 
Our emergency care department was recently recognized by the Women's Choice Award for our prompt emergency care, which allows us to see more patients and get them home faster. 
Laboratory Services
Guthrie Troy Community Hospital Laboratory provides inpatient and outpatient services include blood draw and on-site clinical testing.
Outpatient Hours:
Monday: 7 a.m. to 7 p.m.
Tuesday: 7 a.m. to 7 p.m.
Wednesday: 7 a.m. to 7 p.m.
Thursday: 7 a.m. to 7 p.m.
Friday: 7 a.m. to 7 p.m.
Saturday: 7 a.m. – noon
Medical Imaging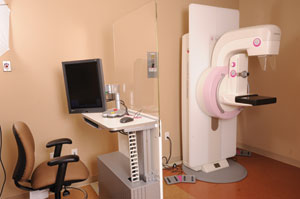 Guthrie Troy Community Hospital Medical Imaging provides a wide range of diagnostic and therapeutic imaging studies, including:
Digital mammography
Ultrasound
Magnetic Resonance Imaging (MRI)
Vascular ultrasound
Bone density tests
X-Ray
Rehabilitation
The rehabilitation department provides physical therapy, occupational therapy, speech therapy and cardiac rehabilitation for both inpatients and outpatients. Appointments are made by physician referral.
Sleep Studies
With hotel like sleep study rooms, Guthrie Troy Community Hospital offers you overnight sleep studies to test and diagnose a wide range of sleep problems, such as sleep apnea, periodic limb movement disorder, narcolepsy, parasomnia, and nocturnal seizures. To schedule a sleep study at Guthrie Troy Community Hospital call 570-297-9250.
Sub-Acute Care for Extended Illness
Guthrie Troy Community Hospital offers sub-acute care for temporary or extended care for patients who have medically complex needs as they recover from surgery, an acute illness or injury. Sub-acute care helps rehabilitate patients that may require intravenous (IV) therapy, respiratory therapy, wound care or other types of treatment. For more information on Sub-Acute Care call 570-297-9220.
Surgical Suites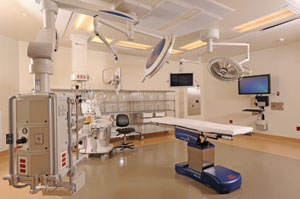 Guthrie Troy Community Hospital's state-of-the-art surgical suite includes two spacious operating rooms and one procedure room. Our surgery team offers inpatient and outpatient services in the following specialty fields:
General Surgery
Orthopedics
Gastroenterology
Pain Management
Podiatry
Ventilator Management Program
The ventilator management program is a unique approach that serves as a highly-effective alternative to an ICU setting for individuals whose respiratory system has been severely compromised. Guthrie Troy Community Hospital offers an environment that caters to the ventilator- dependent patient, providing the required medical and nursing care and caring for the emotional well-being of the patient.