About Towanda Memorial Hospital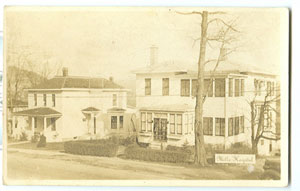 Guthrie Towanda Memorial Hospital is an acute-care facility with an extensive offering of services and programs. At Guthrie Towanda Memorial Hospital we understand that caring for your health is a team effort. As our patient, we are dedicated to providing you with excellent care. We know that hospitalization is never an entirely pleasant experience, but we will do our best to make you as comfortable as possible. We want you to feel at home. We'll treat you like family.
The origin of Guthrie Towanda Memorial Hospital dates back to 1925 when Mrs. Hila C. Mills opened the Mills Maternity and Convalescent Home located on South Main Street in Towanda. In 1959, Memorial Hospital, Inc. of Towanda was incorporated and moved to its present location at 91 Hospital Drive.
In 1969, the hospital expanded to include an obstetrical suite, x-ray department, patient room wing, and an emergency room. In 1974 a four-bed coronary intensive care unit was completed. A new 43-bed Skilled Nursing Care Facility was added to the hospital in 1975. Another expansion project in 1986 provided new facilities for the emergency, surgery, cardiac/intensive care, physical therapy and central sterile supply departments.
In 1996, the hospital completed construction of a Maternity Center, medical/surgical nurse's station, gift shop, and expanded facilities of the Skilled Nursing Unit. A Personal Care Home was constructed on the hospital campus in 1999. Improvements and expansions continued in 2000-2001 with the addition of a Spiral CT scanner in the Radiology Department, an outpatient dialysis unit, an Outpatient Therapy Clinic featuring physical, occupational, speech and massage therapies, a new 10-bed Same Day Surgery suite, and an expanded emergency department.
In 2003, the hospital completed construction for a new 20-bed Skilled Nursing Unit. This construction also expanded areas for cardiopulmonary services, a sleep studies suite and other services. A new Cardiac and Pulmonary Rehab Center was constructed adjacent to the emergency department in 2003. In 2004, the radiology department was renovated and a permanent MRI was added to become the hospital's Imaging Center, dedicated to Dr. Charles R. Wolfe. A new medical/surgical wing and new Outpatient Therapy Clinic opened in October 2006 with additional renovations and improvements continuing.
In the spring of 2008, the hospital Board of Trustees responded to the community's need for more physicians by establishing Community Health Associates LLC, a new company that provides another employment choice for physicians to come into our area and provide health care services. A new three-story facility opened in January 2014 to accommodate an expansion of the Personal Care Home as well as provide office space for the growing Community Health Associates LLC physician group.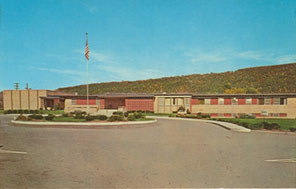 All three leadership groups of the hospital - the board, medical staff and administration - continuously work together to identify and direct the priorities of the hospital through the development and implementation of strategic plans within the scope of our mission.
The mission of Guthrie Towanda Memorial Hospital, a private nonprofit corporation, is to enhance the quality of life in our community by providing quality health care services with integrity and professionalism, in a safe, caring and financially responsible manner, while maintaining the dignity of our patients and residents. Guthrie Towanda Memorial Hospital is a not-for-profit 501 (C) 3 corporation