You may be eligible to save money on prescriptions
You may be able to pay less for your next prescription through the Rx Savings Assistant.
After your next visit at Guthrie, be sure to check your printed After Visit Summary – if you qualify for savings, a coupon will be printed that you can use at any pharmacy. You can also find discount offers in your eGuthrie account, under My Document Center.
Sample offer: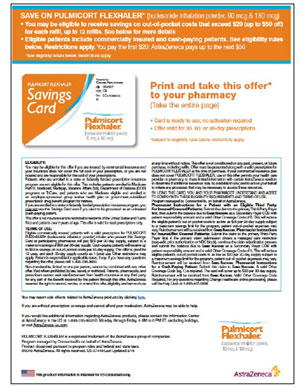 Not every patient will qualify for savings, and you will see coupons only for eligible medications.
Please call your pharmacy if you have questions, including how much your medication will cost with coupon.