Who Should Be Screened for Lung Cancer?
October 26, 2023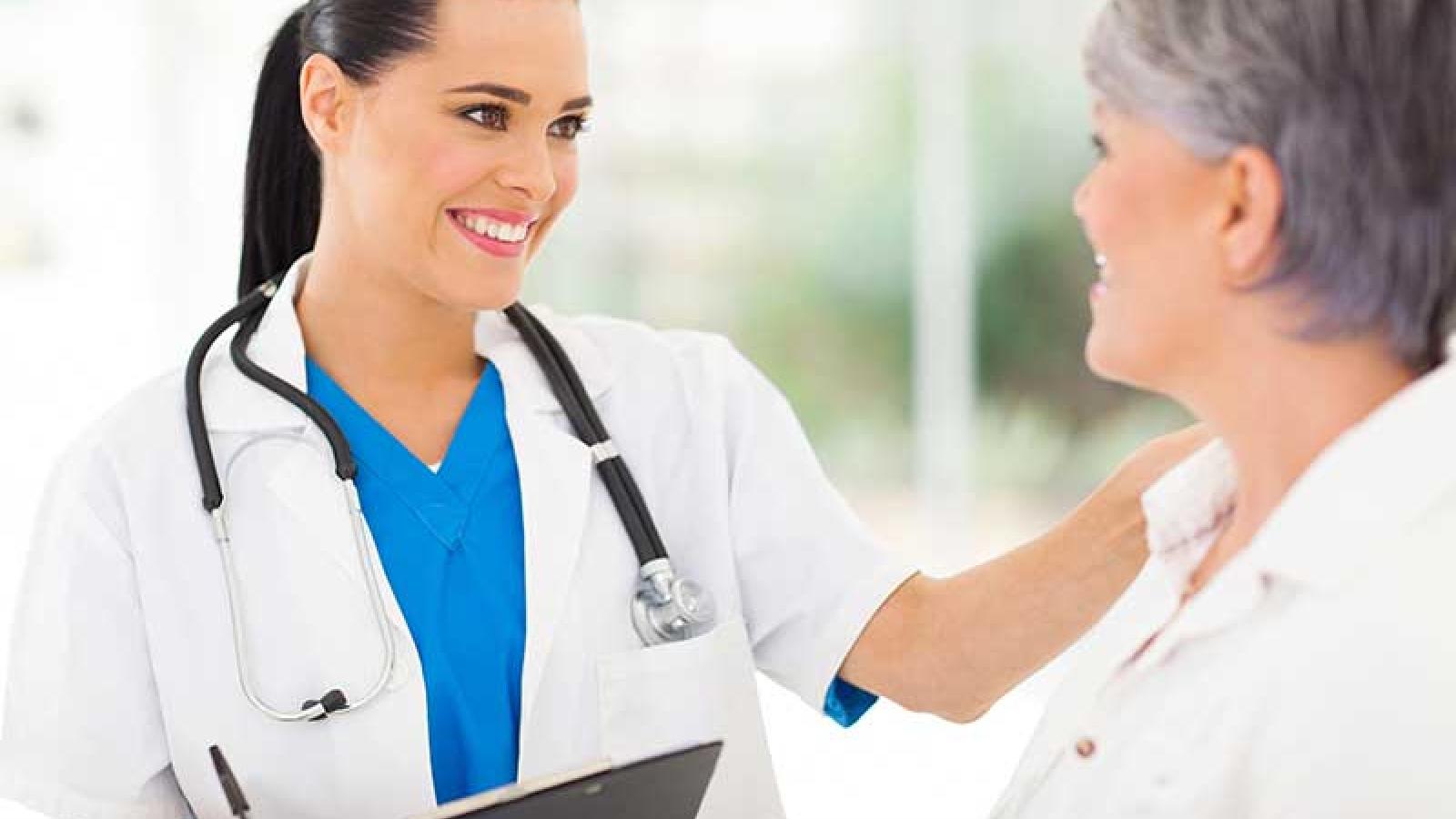 If you're concerned about lung cancer, here's what you need to know about screening tests.
Anyone can get lung cancer although smoking is the single biggest risk factor and causes about 85% of lung cancer cases. When found early, lung cancer is treatable. But symptoms don't usually appear until the cancer is advanced. That's why although lung cancer is the third most common type of cancer in the United States, it is the leading cause of cancer-related death.
Early detection may help save your life but screening is only recommended for adults who are at high risk for lung cancer, are relatively healthy and have no symptoms. But how do you know if or when you should be screened?
The U.S. Preventive Services Task Force and the American Cancer Society recommend that adults between the ages of 55 and 80 who currently smoke or have quit in the past 15 years and have at least a 30 pack-year smoking history (equal to smoking a pack a day for 30 years or 2 packs a day for 15 years) get an annual low-dose chest CT scan. The CT scan is non-invasive and only takes about 10 minutes to complete.
The goal of this recommendation is to make it easier to identify lung cancer at its earliest stages, when it has the highest chance of being cured. The National Lung Screening Trial found that people who got a low-dose CT scan had a 20% lower chance of dying from lung cancer than those who got chest x-rays. The most common risk of the screening is finding abnormal readings that require further testing but are not actually cancer.
If you're concerned about whether you should be screened for lung cancer due to your age and smoking history, talk to your doctor about the risks and benefits so you can decide if this test is right for you. You should note, however, that getting screened for lung cancer is not a substitute for quitting smoking. The best way to lower your risk for lung cancer is to quit.
How to Schedule a Lung-Cancer Screening Appointment at Guthrie
Guthrie offers shared decision-making and screening appointments at many locations, including:

Pennsylvania:

Guthrie Robert Packer Hospital
Guthrie Robert Packer Hospital, Towanda Campus
Guthrie Troy Community Hospital
Guthrie Wellsboro

New York:

Guthrie Big Flats
Guthrie Corning Hospital
Guthrie Cortland Medical Center
Guthrie Ithaca
To speak to a Guthrie provider and/or see if you qualify for lung-cancer screening, call 570-887-2847 and select option 3. You may be scheduled at any of Guthrie's Medicare-approved screening sites, in Pennsylvania or New York.
---
Copyright 2019-2023 © Baldwin Publishing, Inc.  Health eCooks® is a registered trademark of Baldwin Publishing, Inc. Cook eKitchen™ is a designated trademark of Baldwin Publishing, Inc. Any duplication or distribution of the information contained herein without the express approval of Baldwin Publishing, Inc. is strictly prohibited.
Date Last Reviewed: September 9, 2019
Editorial Review: Andrea Cohen, Editorial Director, Baldwin Publishing, Inc. Contact Editor
Medical Review: Perry Pitkow, MD
Learn more about Baldwin Publishing Inc. editorial policy, privacy policy, ADA compliance and sponsorship policy.
No information provided by Baldwin Publishing, Inc. in any article is a substitute for medical advice or treatment for any medical condition. Baldwin Publishing, Inc. strongly suggests that you use this information in consultation with your doctor or other health professional. Use or viewing of any Baldwin Publishing, Inc. article signifies your understanding and agreement to the disclaimer and acceptance of these terms of use.