How to Start a Walking Program
March 2, 2022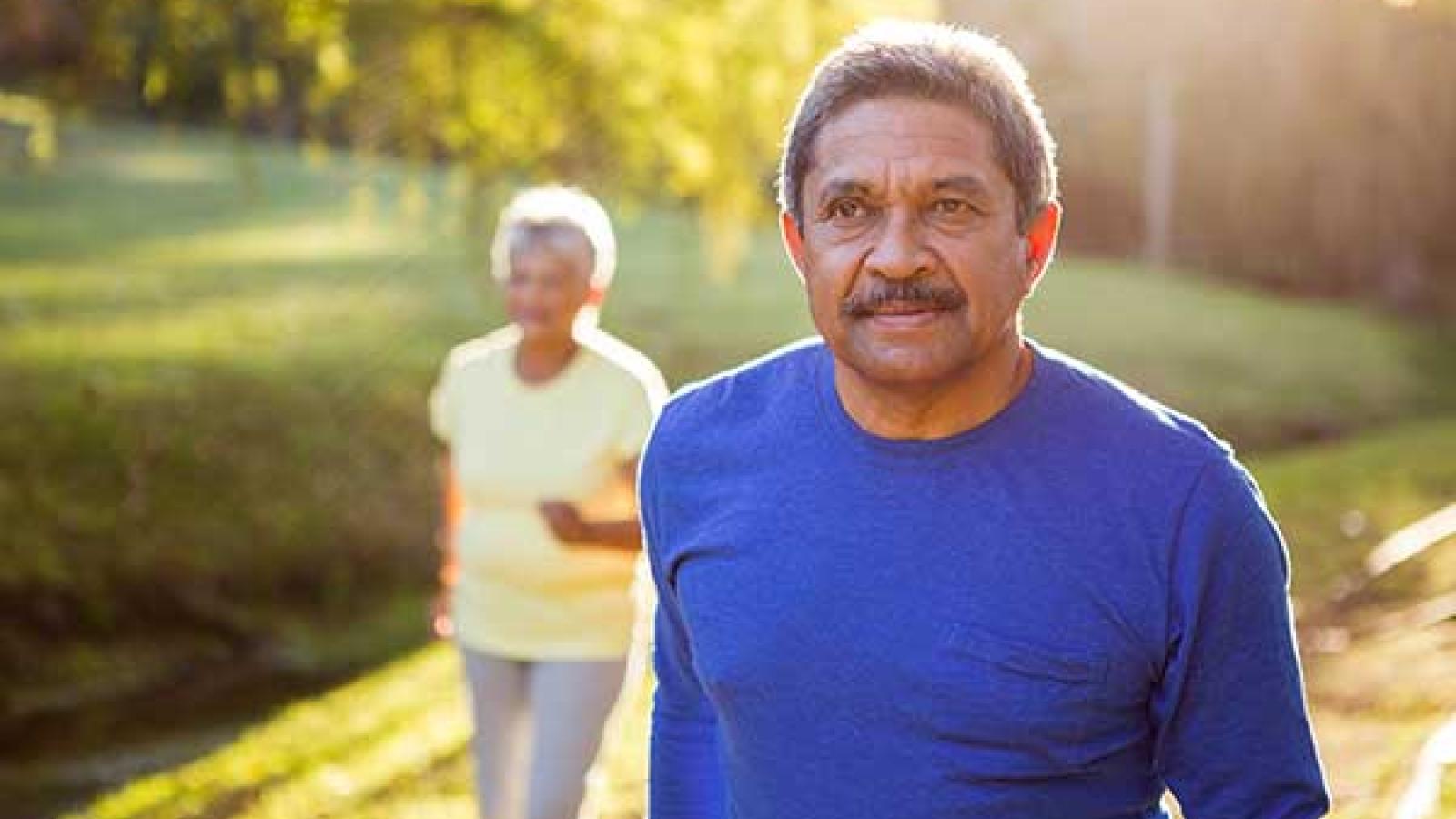 Even if you don't currently exercise, these tips can help you start walking for better health.
Walking is one of the easiest ways to get in the physical activity you need. It is low-risk, low-cost and can be done by almost any person at any fitness level.
There are many benefits to walking regularly. Walking can help you:
Reduce your risk of heart disease, stroke and diabetes
Lower your blood pressure and cholesterol
Improve bone health
Increase energy
Lose or maintain weight
If you're new to exercise, here are a few tips to start walking:
Get your doctor's okay. This is especially important if you have a medical condition.
Dress appropriately. Make sure you have supportive shoes and comfortable clothes.
Start slowly. Begin by walking a short distance at a comfortable pace. Even if the only thing you can do is to walk to the mailbox and back, that's a good place to start.
Keep moving. Gradually increase your time, speed and/or distance by 10-20% each week.
Warm up and stretch. Begin at an easy pace for the first few minutes before increasing the intensity of your walk. Stretch at the end of your walk.
Focus on your posture. Stand tall with your stomach pulled in, shoulders relaxed and head lifted. Swing your arms naturally. Don't overstride or look down at the ground.
Take the talk test. If you can talk but can't sing more than a few words without getting out of breath, you're exercising at a moderate pace. If you can't catch your breath or get out of breath after saying only a few words, you're exercising at a high intensity.
Find time. Can't find a large enough block of time to walk or can't walk for too long at any one time? That's okay. Break up your activity into 10-minute chunks during the day. These really add up!
---
Copyright 2018-2022 © Baldwin Publishing, Inc. All rights reserved.  Health eCooking® is a registered trademark of Baldwin Publishing, Inc. Cook eKitchen™ is a designated trademark of Baldwin Publishing, Inc. Any duplication or distribution of the information contained herein without the express approval of Baldwin Publishing, Inc. is strictly prohibited.
Date Last Reviewed: October 1, 2021
Editorial Review: Andrea Cohen, Editorial Director, Baldwin Publishing, Inc. Contact Editor
Medical Review: Andrew P. Overman, DPT, MS, COMT, CSCS
Learn more about Baldwin Publishing Inc. editorial policy, privacy policy, ADA compliance and sponsorship policy.
No information provided by Baldwin Publishing, Inc. in any article is a substitute for medical advice or treatment for any medical condition. Baldwin Publishing, Inc. strongly suggests that you use this information in consultation with your doctor or other health professional. Use or viewing of any Baldwin Publishing, Inc. article signifies your understanding and agreement to the disclaimer and acceptance of these terms of use.