How to Shake Up Your Fitness Routine
July 29, 2022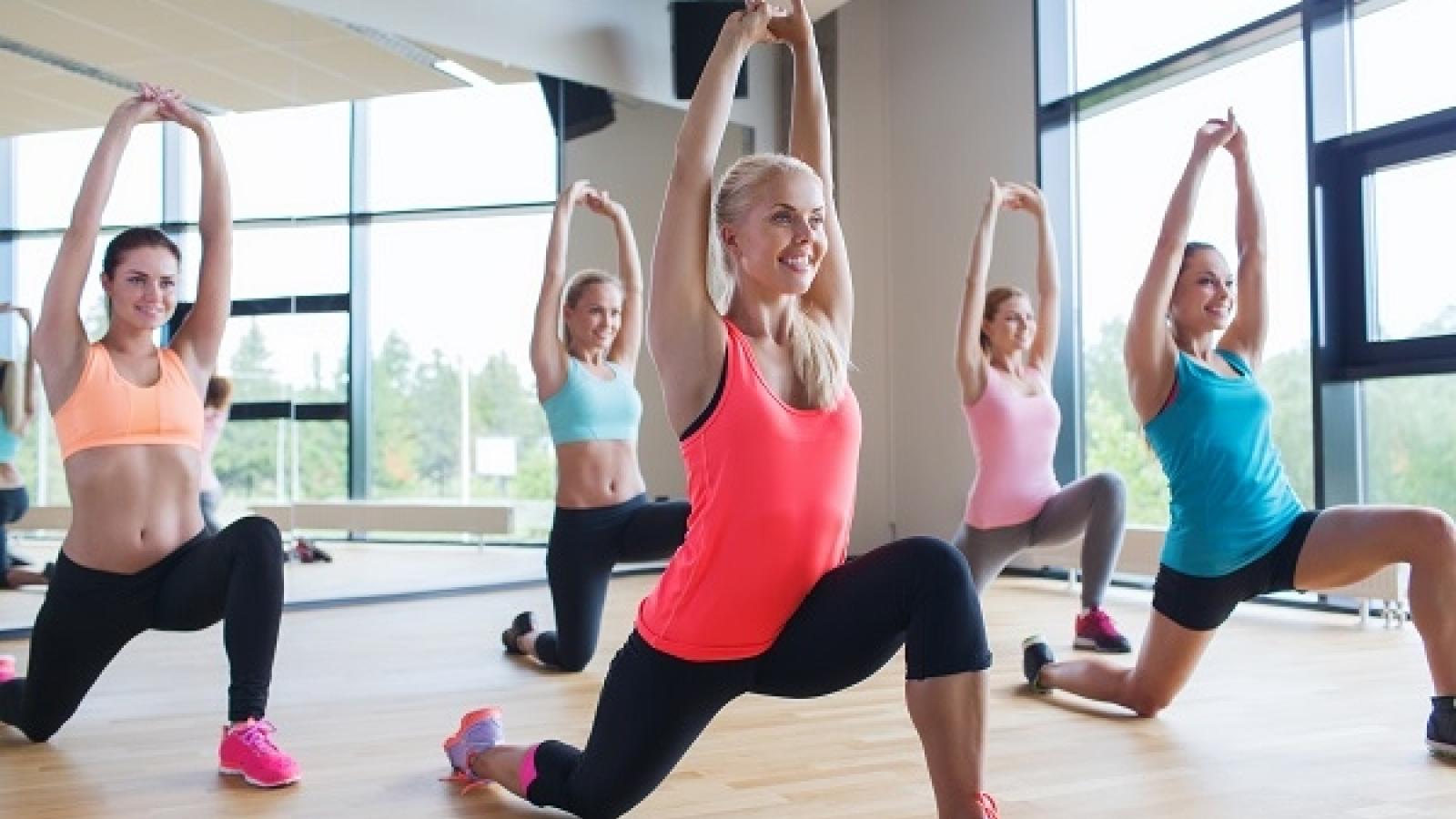 If you can't find the motivation to keep up your fitness routine, it may be time for a change.
Some people rarely miss a day at the gym. Others can't remember the last time they went. But most everyone needs to switch up their routine once in a while to avoid boredom or a plateau. Here are four small changes you can make now to keep going strong.
If You Usually Work Out Alone …
Sign Up for a Group or Join a Fitness Community
According to the American College of Sports Medicine, group exercise creates accountability through competition and social interaction, so you'll not only schedule your workout time but also get more out of it. Many gyms offer a range of classes, from dance-inspired cardio to boot camp style, and many instructors demonstrate modifications to increase and decrease the difficulty level.
If You Are Intimidated by the Crowd …
Bring a Friend and Wear a Smile
Are you intimidated by the stern focus of gym buffs around you? If so, bring along a friend. A study in Frontiers in Human Neuroscience about the unconscious visual cues of motivation revealed how exposure to happy faces increases exercise endurance. A friendly face might just motivate you to do that extra set of push-ups.
If You Have Mastered the Machines …
Get Some Tips from a Pro
Has your strength-training regimen become too easy? If so, ask a personal trainer to show you some new equipment and moves, such as ways to increase resistance and activate underused muscle groups. As the American Journal of Sports Medicine reported, the risk of injuries from weight training is high, so do not attempt a new weight-bearing exercise without professional instruction.
If You Are Tired of the Treadmill …
Take It to the Streets
Did you know that exercising in the great outdoors is good for your self-esteem? According to a study published in Environmental Science & Technology, just five minutes a day of physical activity outdoors can improve your mental health and well-being. What's more, exposure to sunshine and vitamin D will boost your bone health as well as reduce your risk of a number of health problems.
---
Copyright 2016-2022 © Baldwin Publishing, Inc. All rights reserved.  Health eCooking® is a registered trademark of Baldwin Publishing, Inc. Cook eKitchen™ is a designated trademark of Baldwin Publishing, Inc. Any duplication or distribution of the information contained herein without the express approval of Baldwin Publishing, Inc. is strictly prohibited.
Date Last Reviewed: February 15, 2022
Editorial Review: Andrea Cohen, Editorial Director, Baldwin Publishing, Inc. Contact Editor
Medical Review: Andrew Overman, DPT, MS, COMT, CSCS
Learn more about Baldwin Publishing Inc. editorial policy, privacy policy, ADA compliance and sponsorship policy.
No information provided by Baldwin Publishing, Inc. in any article is a substitute for medical advice or treatment for any medical condition. Baldwin Publishing, Inc. strongly suggests that you use this information in consultation with your doctor or other health professional. Use or viewing of any Baldwin Publishing, Inc. article signifies your understanding and agreement to the disclaimer and acceptance of these terms of use.