4 Low-Carb Ways to Satisfy Your Carb Cravings
February 8, 2022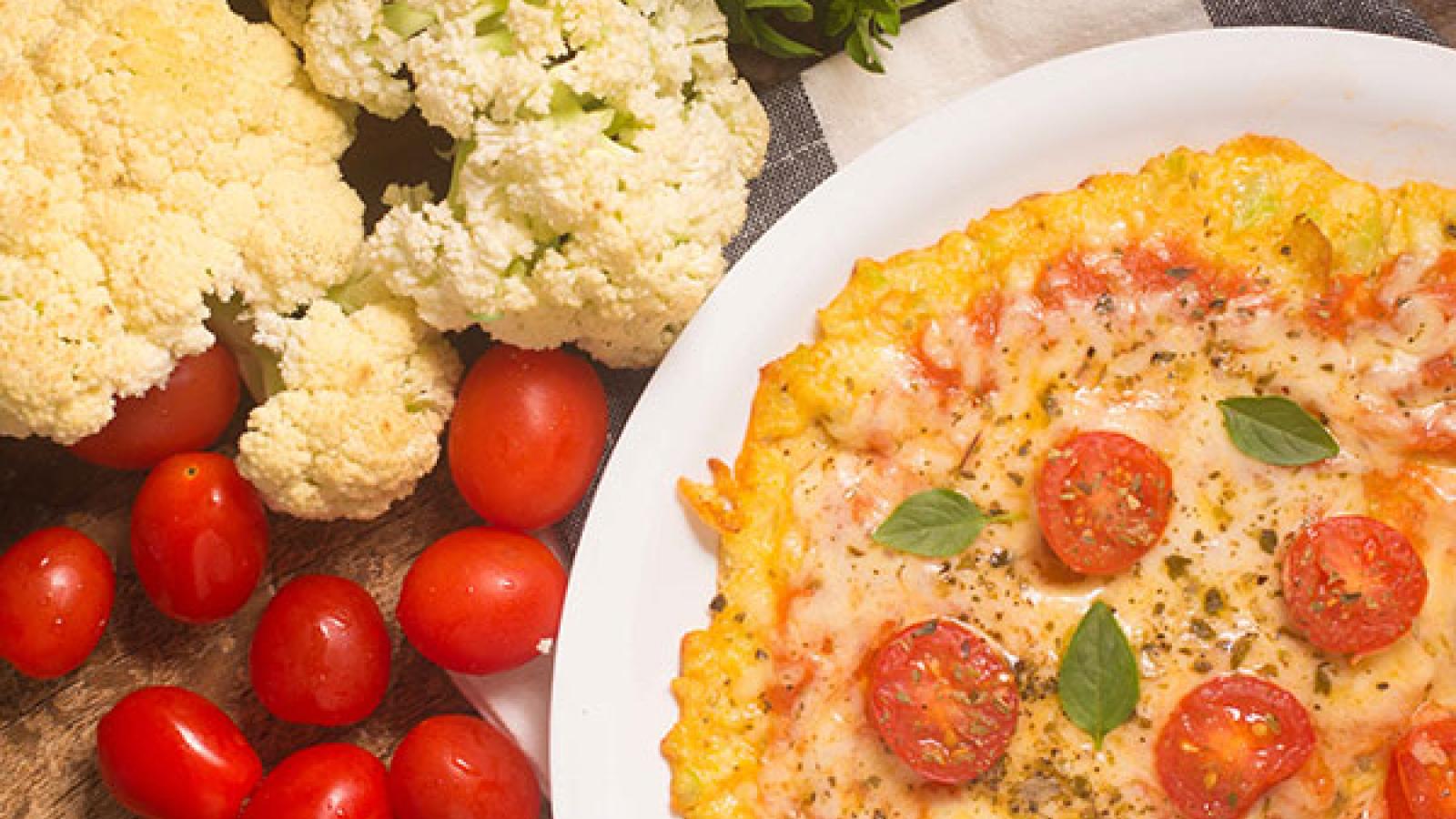 Cauliflower is your ticket to enjoying carb-heavy favorites without the carbs.
Keeping your carbs in check is a good way to maintain your weight and stay healthier. Reducing the amount of carbohydrates you consume, especially simple carbs like white flour and sugar, can help you limit your intake of excess calories. Research indicates that lower-carb diets may also help you better control your blood sugar, blood pressure, cholesterol and triglycerides.
But even though eating fewer carbs may be good for your weight and overall health, it may not be so easy to reduce your carbohydrate intake. Thankfully, there are ways to make substitutions for some of your favorite carb-heavy foods so you don't feel deprived.
Cauliflower can be substituted for starchy foods in almost any type of dish. Here are some tasty ways to satisfy your carb cravings:
Mash cauliflower instead of potatoes for a creamy side dish
Rice cauliflower (or buy it already riced) to use as a base for your favorite stir-fry
Mix cauliflower with eggs, cheese and seasonings for a delicious low-carb pizza crust that is also gluten-free
Add cauliflower to casseroles, pasta dishes and soups – taking the place of all or some of the carb-heavy ingredients
This very versatile veggie is packed with an array of important nutrients, including vitamin C, B vitamins, magnesium and fiber. What's more, cauliflower is known for its cancer-fighting properties. And a cup of cauliflower contains only 25 calories!
In addition to standing in for starches such as potatoes, rice or flour, cauliflower can be a tasty substitute for steak, chicken or other protein sources. Slice cauliflower into steaks and grill it. Cover with buffalo wing sauce for a low-calorie healthier alternative to chicken wings. The possibilities for this nutrient-dense cruciferous veggie are virtually endless!
---
Copyright 2018-2022 © Baldwin Publishing, Inc. All rights reserved.  Health eCooking® is a registered trademark of Baldwin Publishing, Inc. Cook eKitchen™ is a designated trademark of Baldwin Publishing, Inc. Any duplication or distribution of the information contained herein without the express approval of Baldwin Publishing, Inc. is strictly prohibited.
Date Last Reviewed: July 22, 2020
Editorial Review: Andrea Cohen, Editorial Director, Baldwin Publishing, Inc. Contact Editor
Medical Review: Nora Minno, RD, CDN
Learn more about Baldwin Publishing Inc. editorial policy, privacy policy, ADA compliance and sponsorship policy.
No information provided by Baldwin Publishing, Inc. in any article is a substitute for medical advice or treatment for any medical condition. Baldwin Publishing, Inc. strongly suggests that you use this information in consultation with your doctor or other health professional. Use or viewing of any Baldwin Publishing, Inc. article signifies your understanding and agreement to the disclaimer and acceptance of these terms of use.