Veterans Monument Dedicated at Guthrie Robert Packer Hospital
November 10, 2023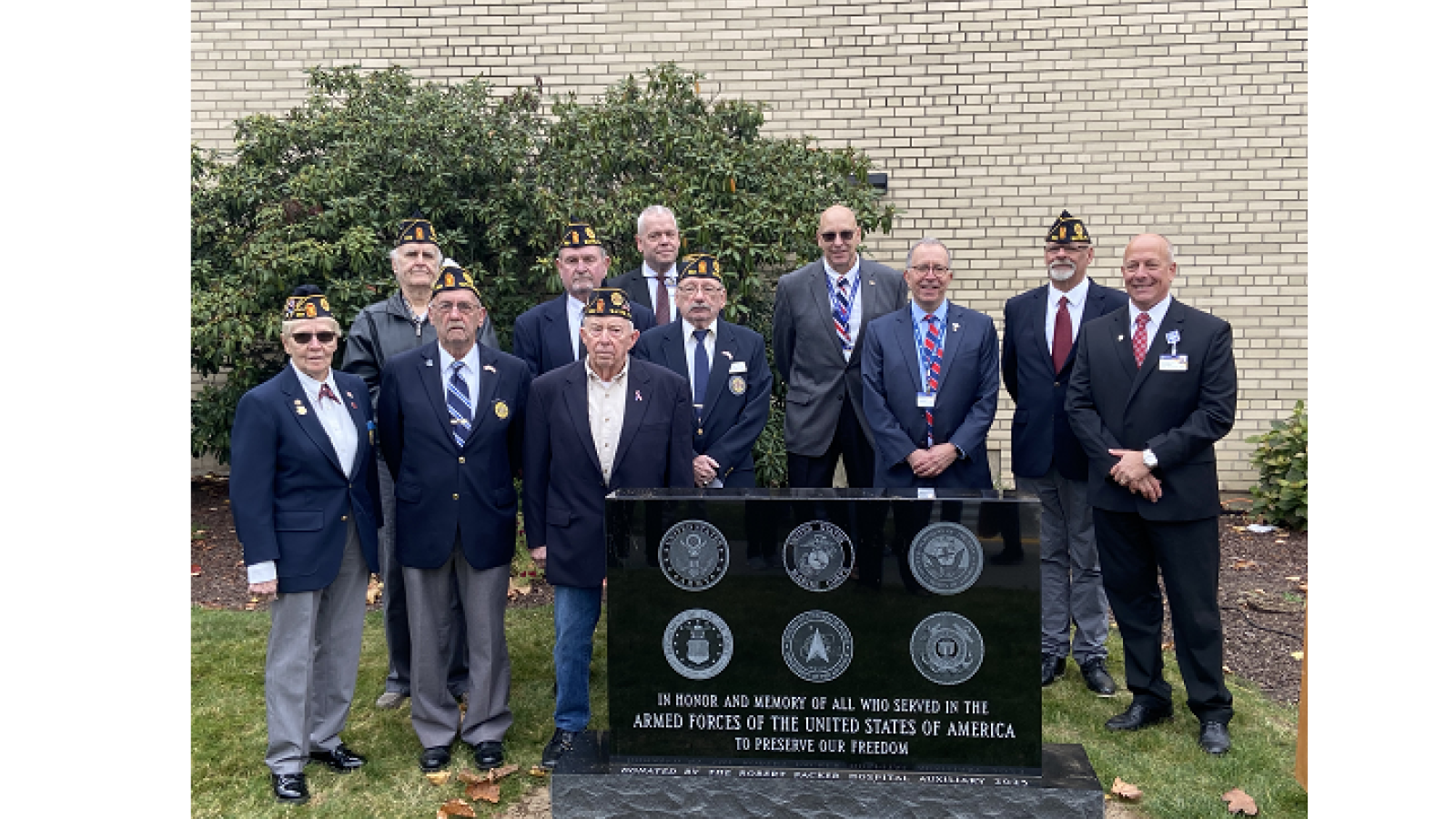 In recognition of Veterans Day, the Guthrie Veterans Committee unveiled and dedicated a new veterans monument at Robert Packer Hospital (RPH). Made possible through the generosity of the Robert Packer Hospital Auxiliary, the monument serves as a reminder of the men and women who have protected our freedoms, and those who continue their passion for helping others as caregivers at Guthrie. 
 
50,000 veterans live within the communities Guthrie serves across 12 counties and 9,000 square miles. More than 200 Guthrie employees self-identify as veterans. Their attributes of leadership and hard work, learned from their time in uniform, have transitioned them seamlessly into valued roles throughout our system. 
 
"I am proud to work for The Guthrie Clinic," said Jeffrey Grenzer, Chair, Guthrie Veterans Committee. "And as a Veteran, it is heartwarming to see how Guthrie acknowledges, supports, honors, and NEVER forgets about the veterans in our communities." 
 
The monument, which depicts all branches of the military, was donated by the Robert Packer Hospital Auxiliary. 
 
"It is an absolutely honor for the RPH Auxiliary to have the opportunity to be a part of this veterans monument project," said Kyle McDuffee, President, Robert Packer Hospital Auxiliary. "The RPH Auxiliary board supported this 100%.  This will stand for many years. We thank the Guthrie Veterans Committee for all they do, not only for our veteran employees but also the veterans in the community." 
 
We hope veterans throughout the region will stop to see the monument, as it truly belongs to all those who have served.