Local Students Design Tray Covers for Guthrie Robert Packer Hospital
March 11, 2021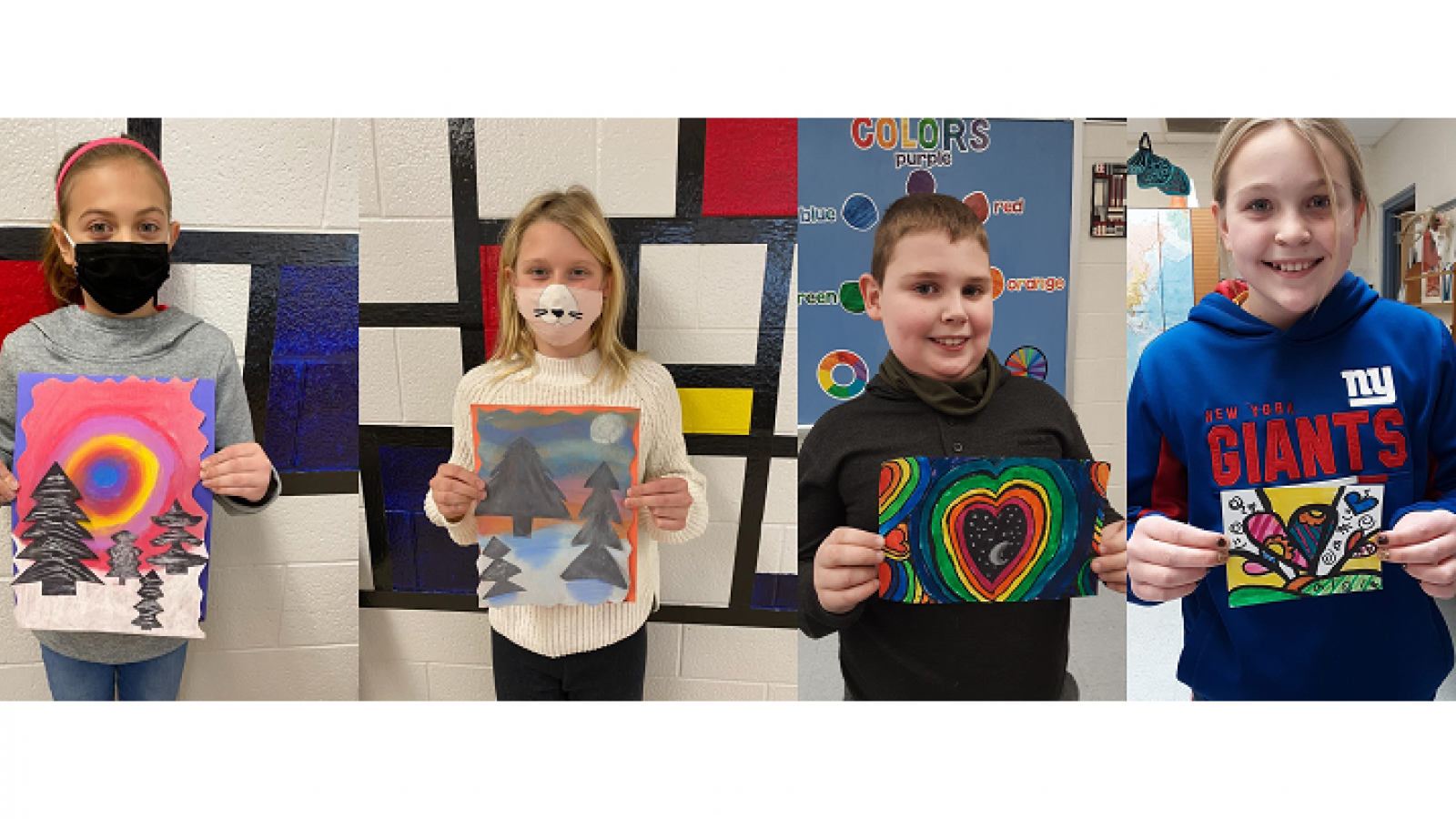 Guthrie Robert Packer Hospital has partnered with local schools to provide an artistic touch to patients' meals.
Students from Athens Area School District and Towanda Area School District in grades K-8 have designed holiday-themed artwork to appear on patient meal trays throughout 2021 to coincide with each major holiday. The artwork, along with their name, age, and school, will appear on the trays.
Elizabeth Ellis, Athens Area School District Elementary Art Teacher, said: "Our participating students have been so excited to know that their artwork is making a difference in the life of someone struggling with illness. We at Athens are glad to be a part of helping patients feel a little more comfortable in their time of struggle."
Pictured from left to right are students Ella, Lauren, Thomas, and Emma holding their art that will be scanned and placed on patient meal tray covers over the next month.
Guthrie is a non-profit integrated health system located in north central Pennsylvania and upstate New York, serving patients from a twelve-county service area. Guthrie is comprised of four hospitals, including Guthrie Robert Packer Hospital in Sayre, Pa., with a campus in Towanda, Pa., Guthrie Corning Hospital in Corning, N.Y., Guthrie Troy Community Hospital in Troy, Pa., and Guthrie Cortland Medical Center in Cortland, N.Y., along with a research institute and home care/hospice. Guthrie's multi-specialty group practice of more than 325 physicians and 210 advanced practice providers offers 47 specialties through a regional office network providing primary and specialty care in 22 communities in Pennsylvania and New York. In addition, Guthrie offers home medical equipment and respiratory therapy products at seven convenient Med Supply Depot locations and provides a wide range of services and programs to enhance the health and well-being of those it serves.