Guthrie Veterans Committee Partners with Local American Legion
May 18, 2023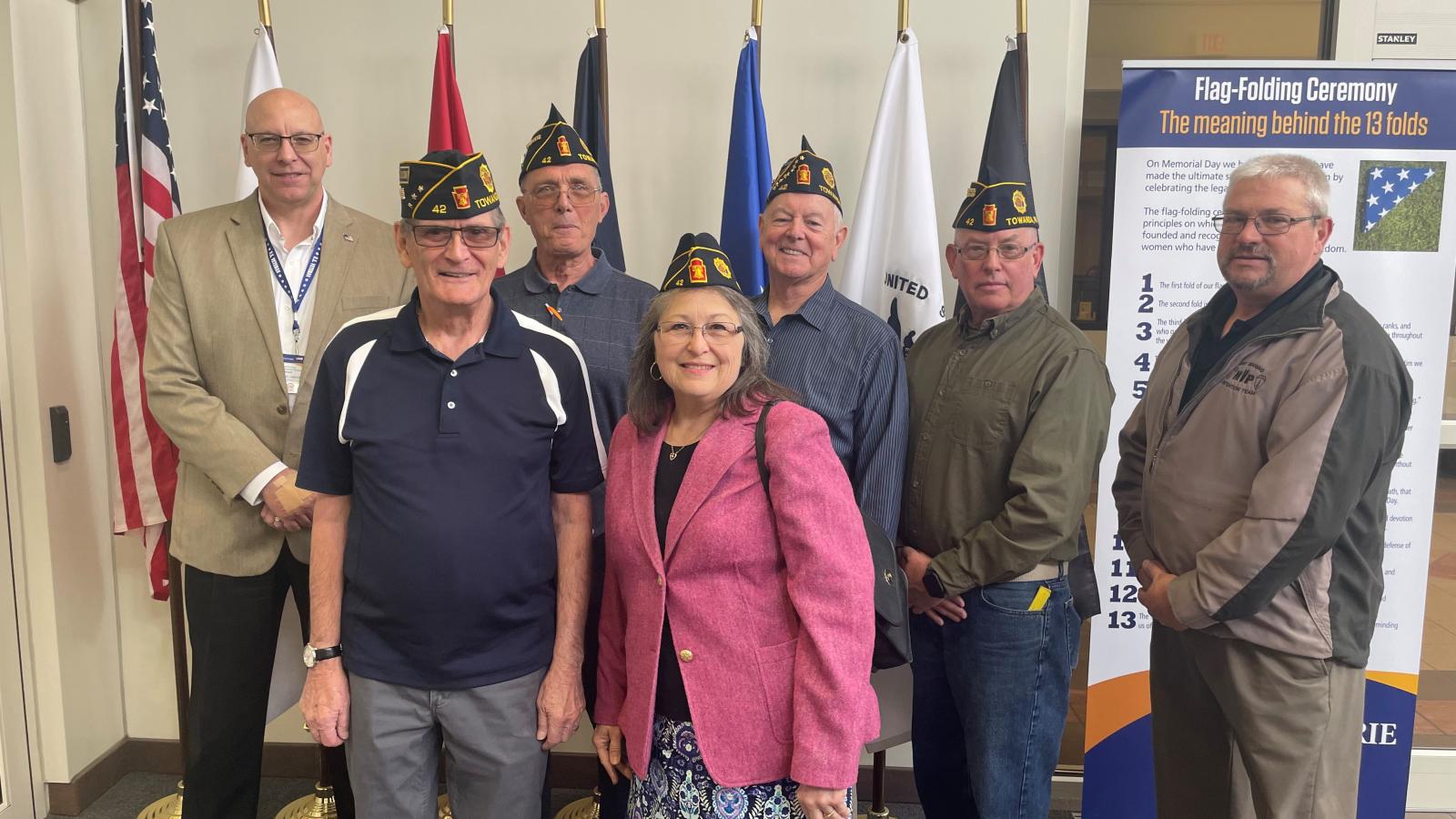 Members of the Towanda American Legion Post 42 recently visited Guthrie Robert Packer Hospital to tour Guthrie's Veteran Resource Center and discuss opportunities for collaboration with the Guthrie Veterans Committee. 
Jeff Grenzer, Chair of the Guthrie Veterans Committee said, "It's important for us to hear from local Veterans organizations about the challenges our veterans face so we learn how to best care for the veterans in the communities Guthrie serves."  
The Guthrie Veterans Committee serves as an affinity group of Guthrie veteran caregivers aiming to provide insights, awareness, and identify opportunities to better serve and engage veteran caregivers and community members.   
The Guthrie Veterans Resource Center at Robert Packer Hospital in Sayre supports veterans and their families by providing important information and education. The resource center serves as a focal point for military appreciation and education, community involvement, and valuable knowledge and resources.  
Tim Fairchild, Post Commander, Towanda American Legion, "We enjoyed hearing about what Guthrie has to offer veterans throughout the community and look forward to discussing more ways we can partner on future initiatives."  
The American Legion provides support to veterans, active-duty military personnel, and their families by advocating for their rights, supporting our troops, and promoting patriotism. Membership offers the opportunity to connect with other veterans, participate in community service projects, and receive exclusive benefits. Eligible individuals must be veterans who served during wartime or at least one day of active duty and have been honorably discharged, or family members of veterans. For more information, contact Tim Fairchild by calling 570-637-1839 or by emailing him at djf4765@gmail.com 
For more information on Veteran initiatives at Guthrie, contact Jeff Grenzer at Jeffrey.Grenzer@guthrie.org.