Guthrie Robert Packer Hospital Unveils New Heart and Vascular Center
May 1, 2019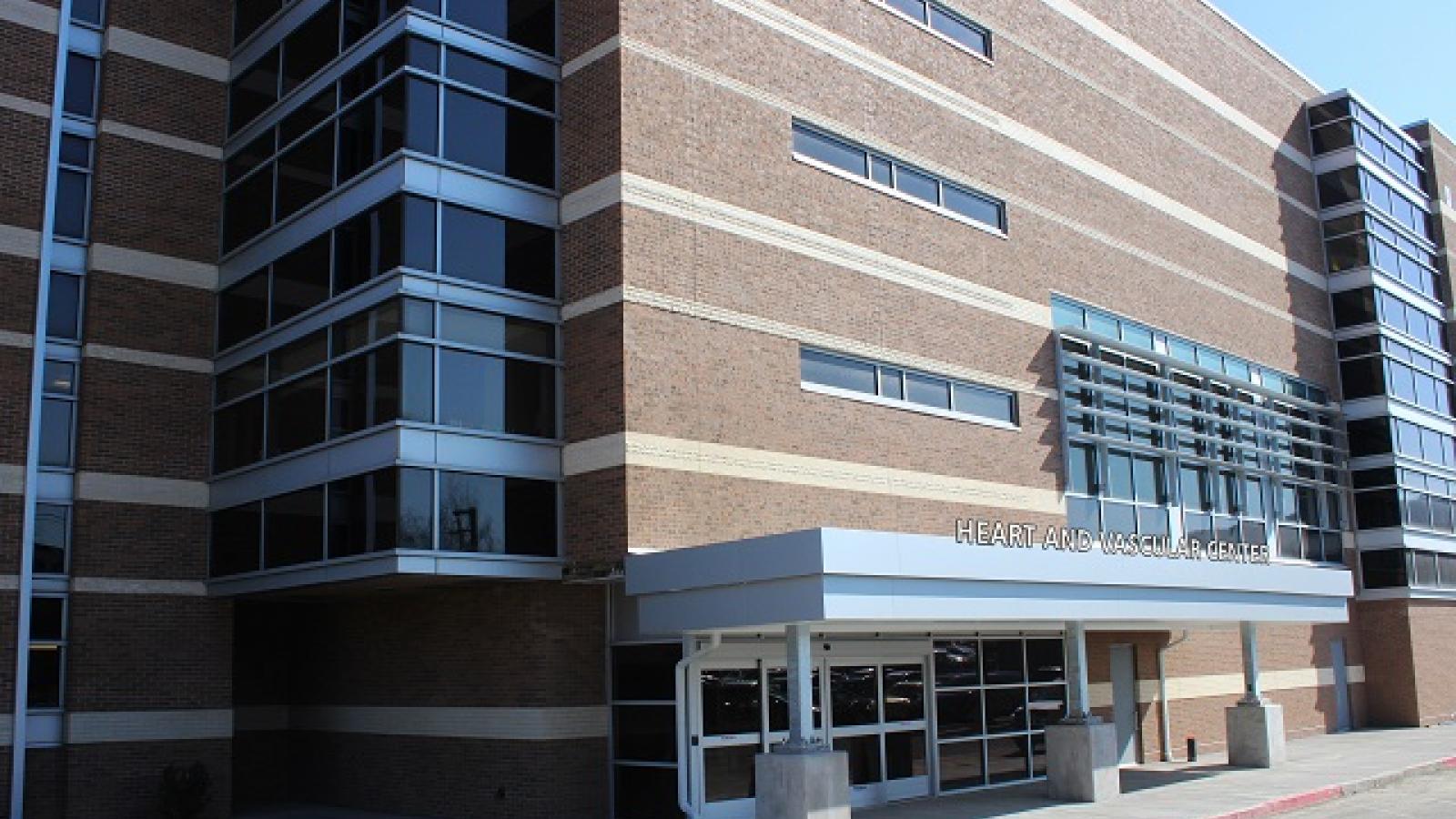 Guthrie Robert Packer Hospital today unveiled its new Heart and Vascular Center. The new center has been designed to offer advanced cardiac and vascular care in a patient centered environment. 
Daniel Sporn, MD, Chief of Cardiology and President of the Robert Packer Hospital Board, said "Today Guthrie Robert Packer Hospital begins a new chapter in caring for our cardiac and vascular patients. Our new Heart and Vascular Center will provide advanced equipment and technology, improved safety and enhanced flexibility. Together with our care team, this new home to cardiac and vascular care will provide a truly patient centered experience."
Joseph Sawyer, President of Guthrie Robert Packer Hospital, welcomed the new center: "As a leading provider of cardiac services in our region, Guthrie remains committed to meeting the growing needs of our 11-county service area. This new center will allow us to meet those needs while still keeping the patient at the center of all that we do."
The new 17,000 square foot center offers:
Spacious cardiac catheterization, electrophysiology and structural heart rooms with Philips Azurion imaging equipment, providing advanced digital image enhancement at lower dose radiation
Universal care private rooms for patient prep and post-care recovery  
Close proximity to the Intensive Care Unit and Operating Room
Spacious waiting area with real-time status boards that allow family to follow the progress of the patient
Convenient street level entrance, adjacent to parking lot 
Guthrie Robert Packer Hospital was recently named one of America's 100 Best Hospitals for Coronary Interventions for the fourth consecutive year. Guthrie records over 4,500 cardiovascular procedures, surgeries and admissions each year.
Guthrie is a non-profit integrated health system located in north central Pennsylvania and upstate New York, serving patients from a twelve-county service area. Guthrie is a member of the Mayo Clinic Care Network and is the first health system based in Pennsylvania and New York to join this network. Guthrie is comprised of a research institute, home care/hospice, hospitals in Sayre, Pa., Corning, N.Y., Towanda, Pa., Troy, Pa. and Cortland, N.Y., as well as a multi-specialty group practice of more than 325 physicians and 210 advanced practice providers offering 47 specialties through a regional office network providing primary and specialty care in 22 communities in Pennsylvania and New York. In addition, Guthrie offers home medical equipment and respiratory therapy products at seven convenient Med Supply Depot locations. Guthrie provides a wide range of services and programs to enhance the health and well-being of those it serves.