Guthrie Names New Associate Program Director and Vice Chair of Medicine
August 19, 2022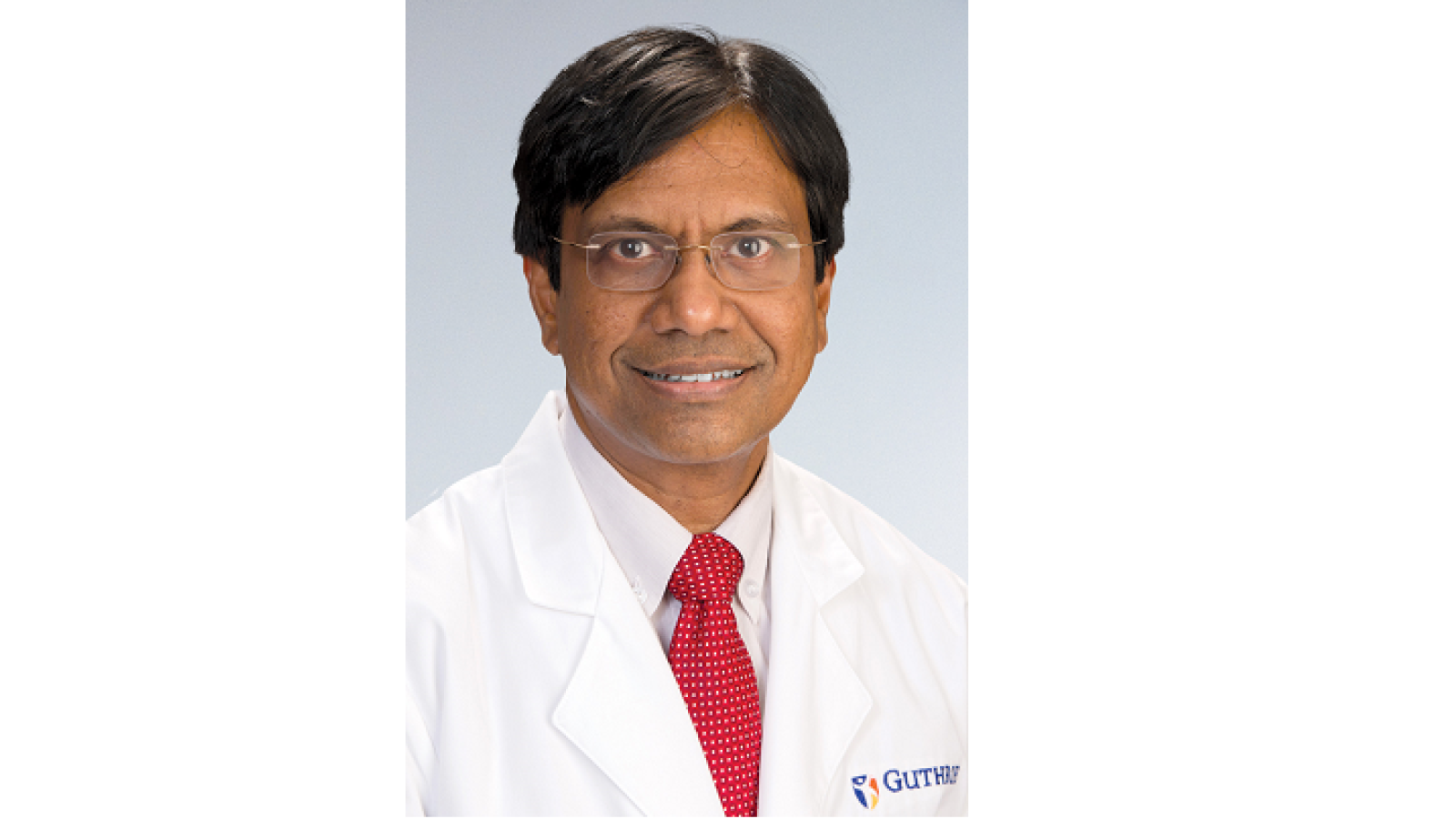 Guthrie is pleased to announce that Dr. John Pamula has accepted the position of Associate Program Director, Internal Medicine Residency and Vice Chair of Medicine, Quality for the Department of Medicine. 
Dr. Pamula is a board-certified physician who completed his education at Andhra Medical College in Visakhapatnam, India, and a residency at St. Luke's University Health Network in Bethlehem, Pa. He also has professional memberships with American College of Physicians, Society of Hospital Medicine, and National Association for Healthcare Quality.
Dr. Pamula joined Guthrie as a hospitalist at Robert Packer Hospital in June 2009. In June 2020, he moved to the Department of Internal Medicine in Sayre as an associate in Internal Medicine. He has served in the capacity of Core Faculty, Internal Medicine Residency and Educational Coordinator, Systems-Based Practice since July 2013. He has also served as Director of Quality Improvement for training programs for Robert Packer Hospital since July 2017 and will continue in that role moving forward.
The Guthrie Clinic is a non-profit multispecialty health system that integrates clinical and hospital care with research and education. Located in Sayre, Pennsylvania, The Guthrie Clinic is one of the nation's longest established group practices, founded in 1910 by Dr. Donald Guthrie with a vision of providing patient-centered care through a clinically-integrated network of employed providers. It is an industry leader in the use of technology and electronic medical record to provide high-quality care. Among The Guthrie Clinic's 6,500 caregivers are more than 700 physicians and advanced practice providers, representing the spectrum of medical specialties and sub-specialties. The Guthrie Clinic is a five hospital system with a large network of outpatient facilities that spans nearly 9,000 square miles in Pennsylvania and upstate New York. It is dedicated to training the next generation of health care leaders, offering seven residencies and three fellowships.
Visit us at Guthrie.org. Follow us at Twitter.com/GuthrieClinic, Facebook.com/TheGuthrieClinic, Linkedin.com/company/TheGuthrieClinic, and Instagram.com/TheGuthrieClinic.