Guthrie HealthWorks Celebrates 20th Anniversary
November 16, 2021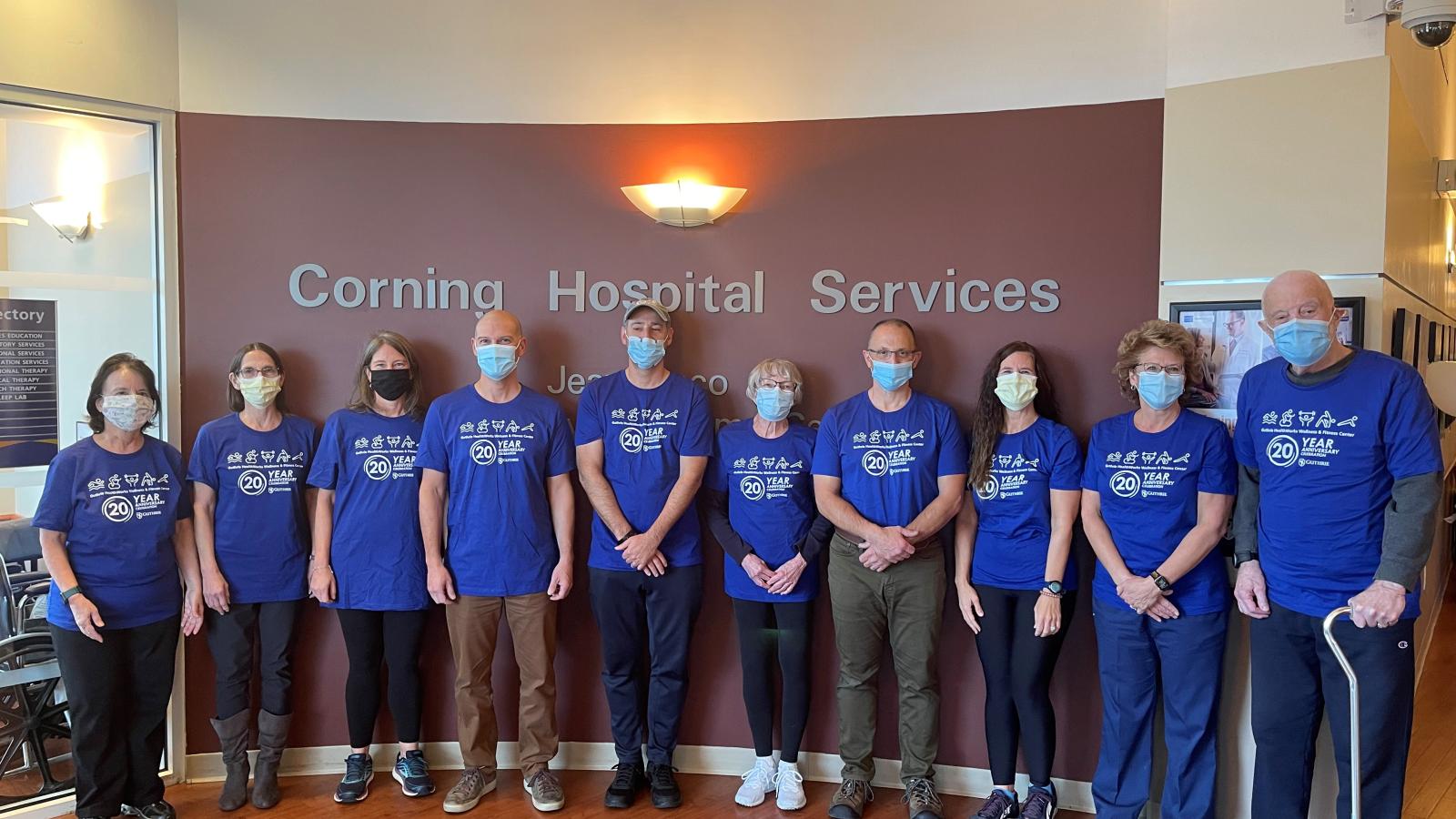 Guthrie HealthWorks Celebrates 20th Anniversary
HealthWorks was developed as a collaboration between Guthrie and Corning Hospital to promote wellness, health education, clinical rehabilitation services and fitness opportunities for the people in Guthrie's communities.  
On Tuesday, November 16, HealthWorks celebrated its 20th Anniversary with a group of members who have been with the center since it opened its doors in 2001.  
Christopher Yartym, Supervisor, Fitness Services, HealthWorks Fitness said, "Being able to provide the various services we offer here at HealthWorks for 20 years is truly an honor and privilege. We could not have made it to 20 years without the support of our membership, the local community, past and present Guthrie leaders and administrators, and of course our dedicated staff."  
This advanced facility provides 45,000 square feet of space where individuals, with guidance and coaching from HealthWorks' professional staff, can reach their personal goals, including: 
Disease management

 

Fitness conditioning

 

Health enhancement

 

Injury recovery

 

Lifestyle improvement

 

Specialized sports training

 

Wellness services

 

Clinical services

 

Sleep center

 

Rehabilitation services  
Holli Childs, Manager, Rehab Services, HealthWorks Fitness said, "We are so fortunate to have this state-of-the-art facility in our area. Our interdisciplinary teams offer our community so many in demand and needed services. It has been an honor to be a part of HealthWorks and observe the growth and accomplishments our team has achieved." 
In honor of 20 years, new members receive 20% off a 3-month membership starting in November ($79 students/$159 adults). Specials are available for existing members too. Call 607-937-5555 for details.