Guthrie Corning Hospital Unveils Surgical Robot
September 26, 2022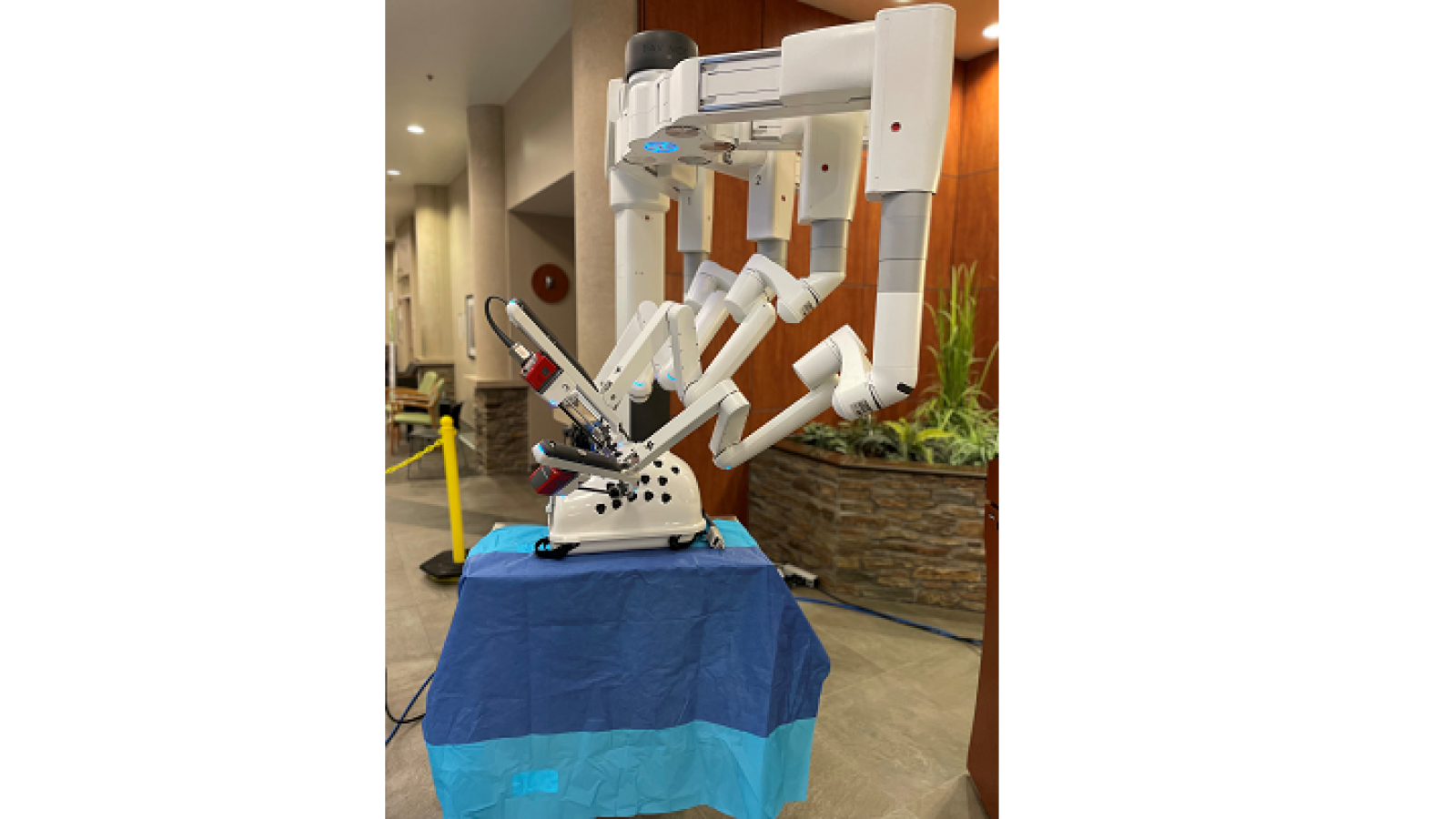 Guthrie Corning Hospital is celebrating the expansion of robotic surgery with the unveiling of its new da Vinci surgical robot.   
Robotic surgery allows surgeons to perform many types of complex procedures with more precision, flexibility and control than is possible with conventional techniques. 
Dr. Edmund Sabanegh, Guthrie President and CEO said, "Guthrie is proud to make this investment in technology to give patients in the Corning community and beyond, the choice of a less invasive surgery."
Surgeons at Guthrie use the da Vinci Surgical System for cardiothoracic, colorectal, bariatric, urological, and gynecological surgical procedures. The robot is also used for otolaryngology/head and neck transoral surgery.  
Robotic-assisted surgery has many potential benefits for patients:   
Small incisions   
Less scaring   
Decreased blood loss   
Less pain and discomfort   
Shorter hospital stay   
Faster return to normal activities  
Carol Beber, a patient whose recent surgery was performed using the da Vinci surgical robot said, "I am so thankful for the surgeons and state-of-the-art technology here at Guthrie. My surgery went well, I had a quick recovery and was able to get my life back."
The Guthrie Clinic is a non-profit multispecialty health system that integrates clinical and hospital care with research and education. Located in Sayre, Pennsylvania, The Guthrie Clinic is one of the nation's longest established group practices, founded in 1910 by Dr. Donald Guthrie with a vision of providing patient-centered care through a clinically-integrated network of employed providers. It is an industry leader in the use of technology and electronic medical record to provide high-quality care. Among The Guthrie Clinic's 6,500 caregivers are more than 700 physicians and advanced practice providers, representing the spectrum of medical specialties and sub-specialties. The Guthrie Clinic is a five-hospital system with a large network of outpatient facilities that spans nearly 9,000 square miles in Pennsylvania and upstate New York. It is dedicated to training the next generation of health care leaders, offering seven residencies and three fellowships.    
Visit us at Guthrie.org. Follow us at Twitter.com/GuthrieClinic, Facebook.com/TheGuthrieClinic, Linkedin.com/company/TheGuthrieClinic, and Instagram.com/TheGuthrieClinic.