The Guthrie Clinic Achieves Epic Gold Stars Level 10
August 24, 2022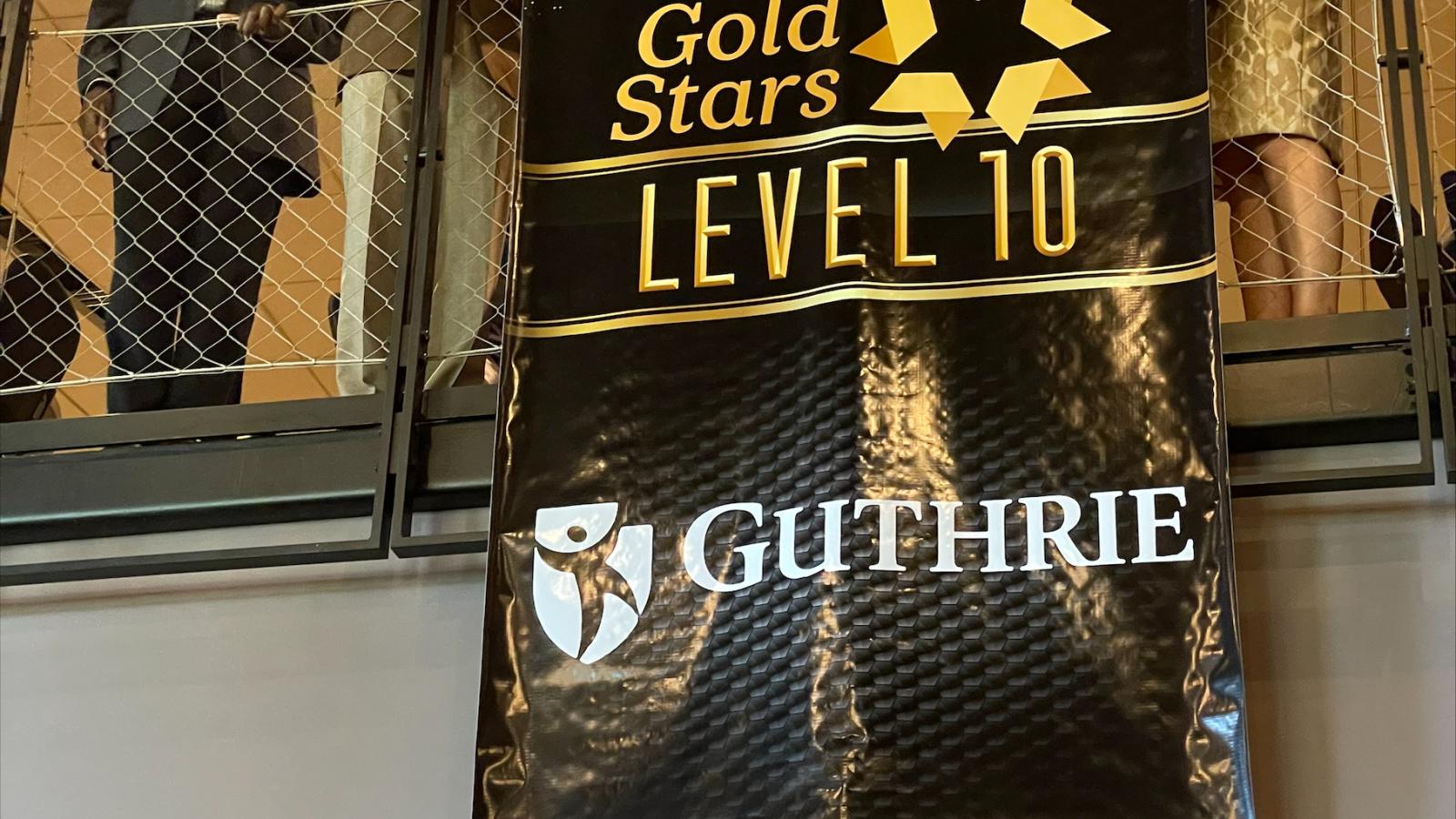 Guthrie has achieved Epic Gold Stars Level 10 for the third year in a row, in recognition of the health care system's use of the many functions the electronic medical records (EMR) system software offers. The recognition is the highest level that can be achieved and places Guthrie among a group of less than 20 organizations that have received this distinction. Guthrie is one of only two organizations that has achieved this level of distinction three times consecutively.  
The Epic Stars program measures organizations in the following focus areas: patient access, patient experience, clinical quality and safety, population health management, physician productivity, nursing productivity, and value from data. 
Guthrie Chief Information Officer, Terri Couts said, "Being a STARS 10 recipient allows us to support our physician and clinical productivity, patient experience and quality outcomes through technology. We are honored to be among the organizations considered to be cutting edge and leading practices in EMR use." Couts added, "When we first started this journey, it wasn't about the award, but about making the EMR easy for our clinical staff.  At that time, we had no idea the value it would bring to not only our providers and caregivers, but also to our patients." 
Guthrie's electronic medical record is a computer-based program that stores patients' personal health information including treatments, procedures, test results, current allergies, medications and more. Entering information about a patient visit into the electronic system replaces handwritten notes in a traditional medical chart. 
By harnessing the technology offered by Epic, Guthrie is using state-of-the-art tools to provide the highest level of care to its patients while also improving workflow among staff. 
 
Recent examples include the addition of: 
Intra-op Flightboard in Epic Monitor 

Showing high-level surgical information in the Flightboard gives providers access to the latest case information. The Flightboard is automatically updated with case data logged in the operating room by surgical and anesthesia staff. 

Dining Information in MyChart Bedside 

 Offers stand-out service with patient-facing menus in the "Let's Eat" feature. 

Sexual Orientation and Gender Identity (SOGI) 

Supports the delivery of comprehensive care for all members of our community. 

Patient Preferred Name 

Provides a more personal and respectful experience for patients by giving their providers the name they prefer to go by.  
Photo Caption: 
From left to right - Dr. Victor Kolade, Internal Medicine, Dr. Frederick Bloom, EVP, President, Guthrie Medical Group, Terri Couts, SVP, Chief Information Officer, Sara Eiklor, Senior Director, EPIC Program, Gail Strausser, Senior Director, EPIC Program, and Deb Raupers, EVP, Chief Nurse Executive