Guthrie and Community Partners Break Ground on Early Childhood Learning Center
September 18, 2020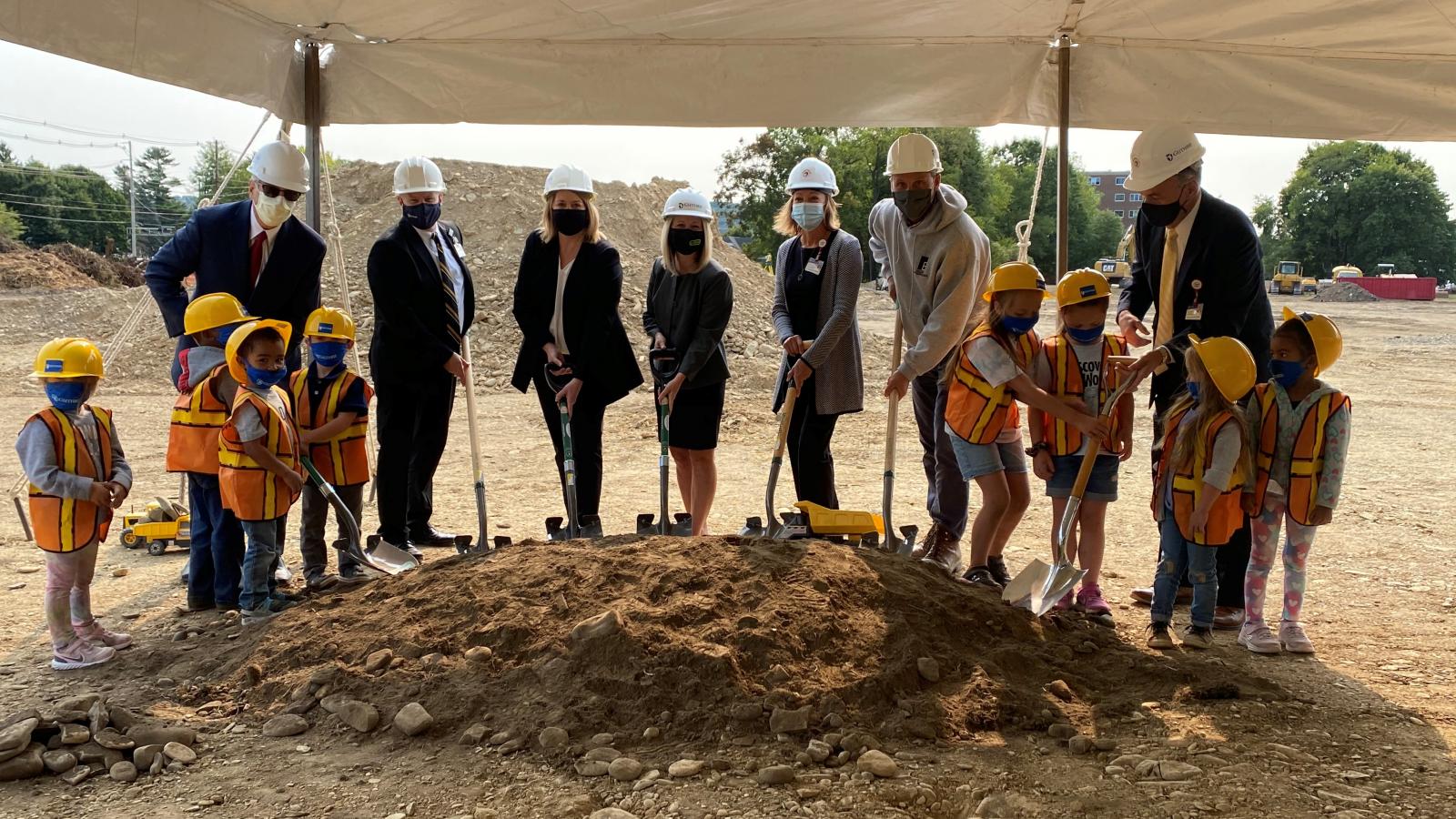 Guthrie and Community Partners Break Ground on Early Childhood Learning Center
Guthrie is proud to partner with U-GRO Learning Centres and Discover the World Children's Center to offer an additional childcare option in Sayre. The soon-to-be Early Childhood Learning Center will be located at 1000 North Elmer Avenue, across from the Guthrie Pediatrics Center.  
Dr. Joseph Scopelliti, President and CEO, Guthrie said, "As a major employer in the region, we know first-hand that one of the major challenges of balancing work and family is finding quality programs for children. By partnering with local and regional experts, the new center will provide not only an exceptional early childhood experience, but a foundation for success that will carry children through their K-12 years." 
Frank Pinkosky, Executive Vice President, Chief Human Resources Officer, Guthrie said, "Guthrie's involvement in this project focuses on three objectives: assisting our organization with the recruitment and retention of talented providers needed to deliver care to the communities in our region, collaborating with the entire education community to ensure the highest quality early childhood experience with the best possible curriculum, and providing a better work and life balance to our employees with young children by helping to provide an early childhood learning center that meets their needs."  
The 4.5-million-dollar project will include:  
15,000 square-foot facility 
10 modern, bright and open classrooms  
1,800 square-foot indoor play space 
Custom-designed 12,000 square-foot outdoor playground  
Advanced classroom technology 
Life skills programs 
Secure access and building perimeter 
It is anticipated that the center will be open by July 2021.