Golf for Guthrie Hospice Raises $30,000
July 1, 2022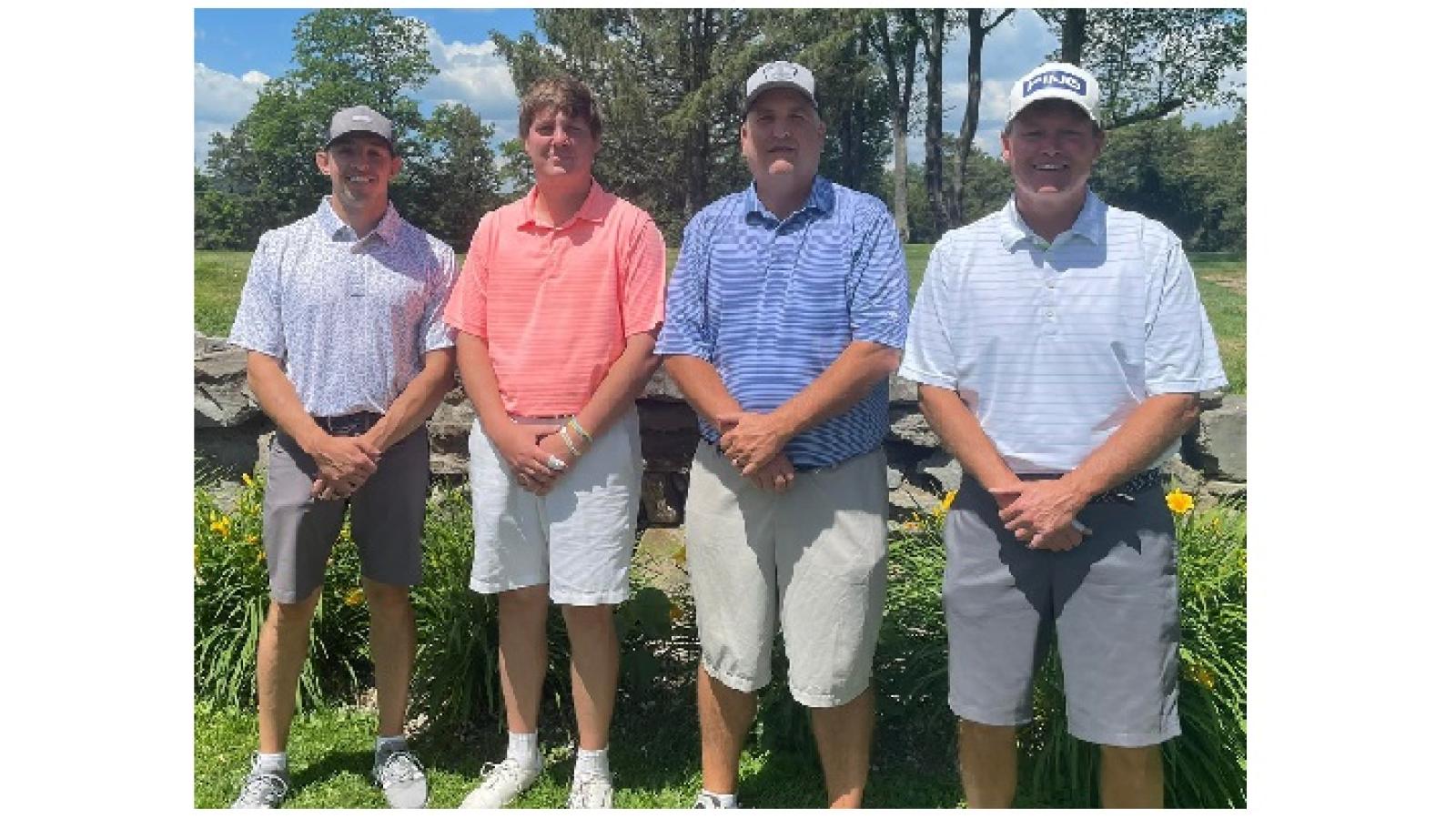 2022 Golf for Guthrie Hospice Winning Team GM Trucking
The 20th Annual Golf for Guthrie Hospice Tournament, held at The Club at Shepard Hills on June 17, 2022, raised over $30,000 to support Hospice programs. This year's winning team was GM Trucking.
Guthrie would like to thank this year's sponsors for their continued support: Title Sponsor, Williams Toyota of Sayre; Golf Cart Sponsor, Sayre Health Care Center; Banquet Sponsor, Keck's Food Service; Awards Sponsor, Stevens & Lee and Registration Sponsor, Sayre American Legion Post #283. Our Platinum sponsors this year were: The Grille at the Train Station, Edger Enterprises, Inc., C&N, Chesapeake Energy, Gannon Associates Insurance, Guthrie Community Credit Union, Highland Associates, Hudock Capital Group, LLC, Kellogg Mountain Rod & Gun Club, Matco Electric Corp., Tioga Downs Casino Resort, Visions Federal Credit Union, GM Trucking, VFW 8104 & CWV 0773.
Celebrate next year's Golf for Guthrie Hospice Tournament in June 2023! Visit https://www.guthrie.org/giving-guthrie/events/golf-guthrie for more tournament information.
The Guthrie Clinic is a non-profit multispecialty health system that integrates clinical and hospital care with research and education. Located in Sayre, Pennsylvania, The Guthrie Clinic is one of the nation's longest established group practices, founded in 1910 by Dr. Donald Guthrie with a vision of providing patient-centered care through a clinically-integrated network of employed providers. It is an industry leader in the use of technology and electronic medical record to provide high-quality care. Among The Guthrie Clinic's 6,500 caregivers are more than 700 physicians and advanced practice providers, representing the spectrum of medical specialties and sub-specialties. The Guthrie Clinic is a five hospital system with a large network of outpatient facilities that spans nearly 9,000 square miles in Pennsylvania and upstate New York. It is dedicated to training the next generation of health care leaders, offering seven residencies and three fellowships.
Visit us at Guthrie.org. Follow us at Twitter.com/GuthrieClinic, Facebook.com/TheGuthrieClinic, Linkedin.com/company/TheGuthrieClinic, and Instagram.com/TheGuthrieClinic.