Dr. Jagmeet Singh Recognized as a 2021 Top Physician Under 40
July 26, 2021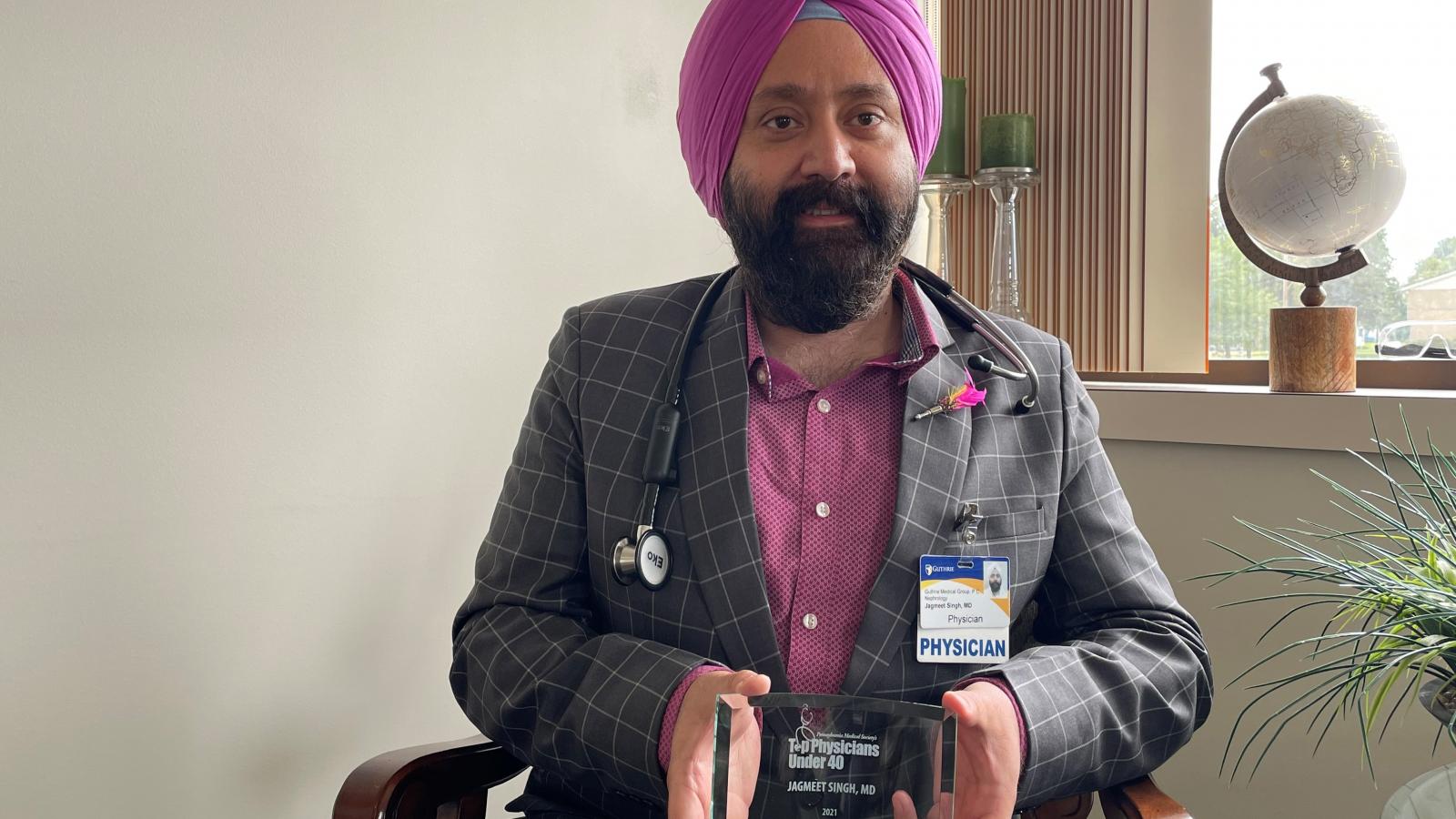 Dr. Jagmeet Singh Recognized as a 2021 Top Physician Under 40
Guthrie Nephrologist, Dr. Jagmeet Singh has been named a 2021 Top Physician Under 40 by the Pennsylvania Medical Society (PAMED).  
"The future of the house of medicine in the Commonwealth is bright indeed," said David Talenti, MD, vice president of PAMED, and chair of the committee that reviewed nominees for this award. "The quality and brilliance of our physicians under 40 are nothing less than stunning. I am proud to be associated with them." 
Winners were nominated by colleagues and selected by a committee of PAMED members. To be eligible for the award, physicians must be PAMED members under the age of 40. Learn more about this year's winners at https://www.pamedsoc.org/pamed-vault/2021-top-40-winners
About the Pennsylvania Medical Society:
PAMED is a physician-led, member-driven organization representing all physicians and medical students throughout the state. We advocate for physicians and their patients, educate physicians through continuing medical education, and provide expert resources and guidance to help physicians and their organizations navigate challenges in today's ever-evolving health care system. For more information, visit www.pamedsoc.org.