Dr. Anne Rizzo Selected as 2022 Recipient of Exceptional Mentor Award
November 22, 2021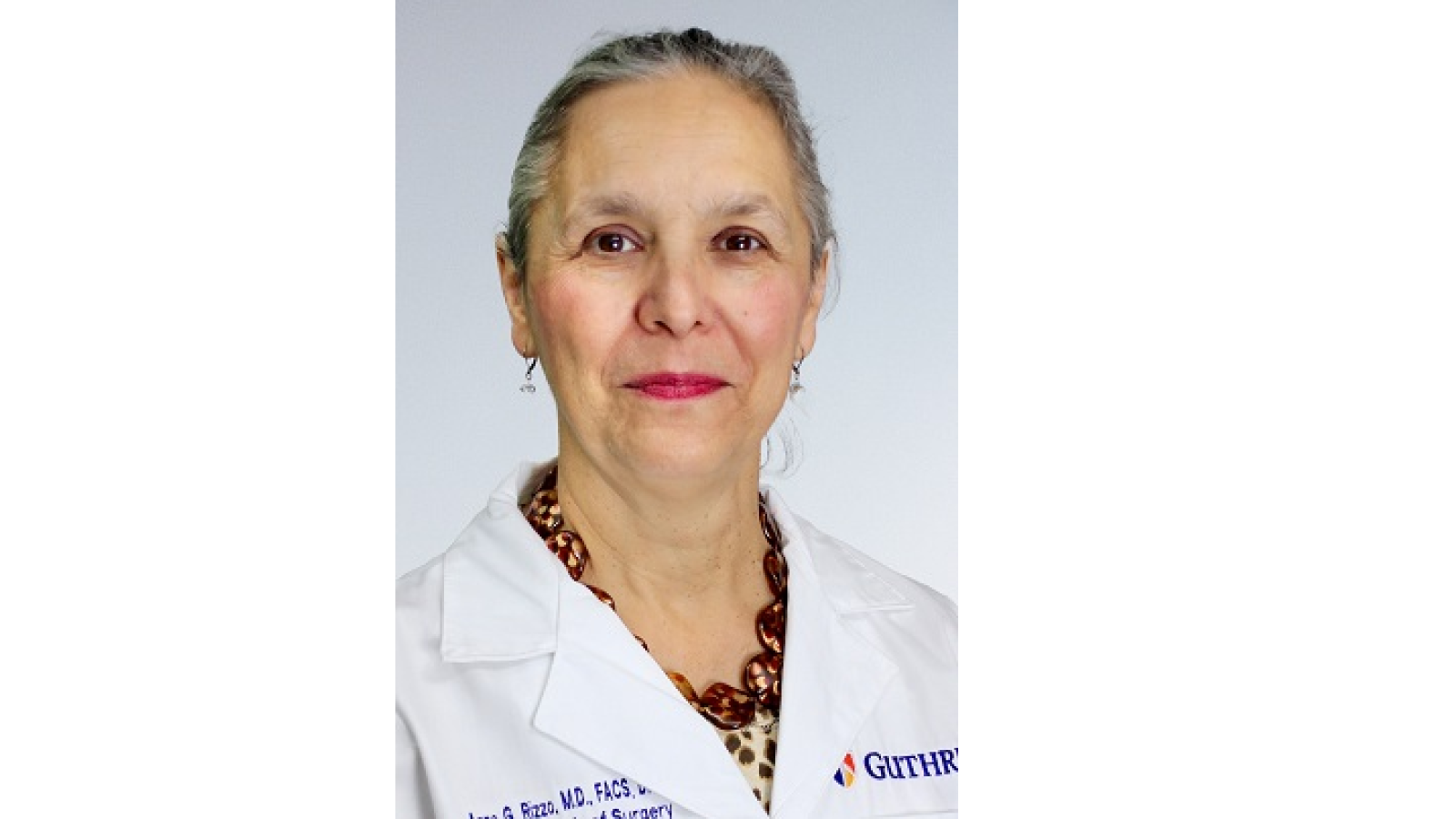 Dr. Anne Rizzo Selected as 2022 Recipient of Exceptional Mentor Award
Dr. Anne Rizzo, System Surgical Chair at Guthrie, has been selected by the Awards Committee of the American Medical Women's Association as one of the 2022 recipients of the Exceptional Mentor Award. This award celebrates those who have made an impact on the lives of students in medicine. An "Exceptional Mentor" goes above and beyond what is required and actively reaches out to those around them to help guide those individuals in their career path. 
Dr. Frederick Bloom, President, Guthrie Medical Group, said, "We are very fortunate to be able to work with Dr. Rizzo and have her as a leader at Guthrie. This award recognizes her deep commitment to helping her students and colleagues achieve their full potential." 
Dr. Rizzo will be recognized in the AMWA 107th Annual Meeting – Thriving with Tenacity, Humor & Hope Program Book. 
About the American Medical Women's Association:   
The American Medical Women's Association (AMWA) is an organization of women physicians, medical students and other persons dedicated to serving as the unique voice for women's health and the advancement of women in medicine. The organization was founded by Dr. Bertha VanHoosen in 1915 in Chicago, at a time when women physicians were an under-represented minority. As women in medicine increase in numbers, new problems and issues arise that were not anticipated. AMWA has been addressing these issues for 95 years.