Dr. Anne Rizzo Admitted into American College of Surgeons Academy of Master Surgeon Educators
November 9, 2021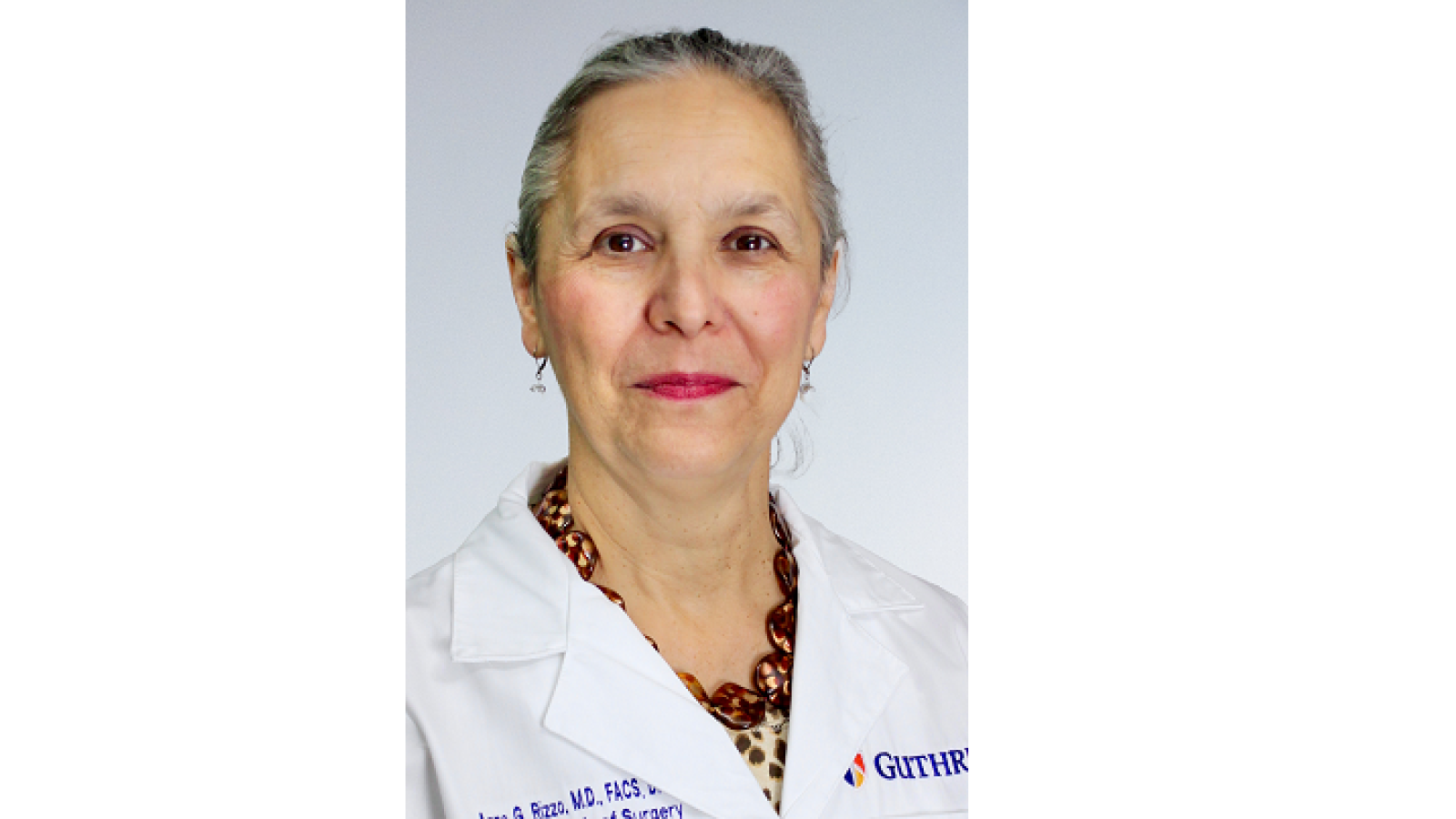 Dr. Anne Rizzo Admitted into American College of Surgeons Academy of Master Surgeon Educators
Dr. Anne Rizzo, System Surgical Chair, Guthrie, is among a group of 85 esteemed surgical educators inducted into membership in the American College of Surgeons (ACS) Academy of Master Surgeon Educators™ on October 15, 2021, at a virtual induction ceremony. This is the fourth cohort of members inducted into this prestigious Academy.
Developed by the ACS Division of Education, the Academy recognizes surgeon educators who have devoted their careers to surgical education. Individuals are selected as Members, Associate Members, or Affiliate Members following stringent peer review.
The Academy's mission is to play a leadership role in advancing the science and practice of education across all surgical specialties, promoting the highest achievements in the lifetimes of surgeons.
Dr. Rizzo was inducted as an Associate Member of this highly coveted Academy. She is the current Board of Governors Education Pillar Lead for the Executive Committee. "Some of the most well-known names in surgery are all members of the Academy of Master Surgeon Educators," Dr. Rizzo said," so I felt honored and privileged to be counted among these surgical greats."
Dr. Frederick Bloom, President, Guthrie Medical Group said," Guthrie is very proud to have Dr. Rizzo representing the organization on such a large scale. Through this prestigious appointment, Dr. Rizzo will have the opportunity to share Guthrie's accomplishments from our rural corner of the United States with leaders from all over the world."
Dr. Rizzo is a distinguished surgical educator whose experience in the field includes: Rural surgery, military surgery, trauma surgery, surgical critical care, and hospice and palliative medicine.
Her other honors include: Barry Goldwater Military Reservist Award for service to the United States of America, The O'Malley Military Leadership Award, Humanitarian Award for Service to Balad Air Base, VCU School of Medicine Teaching Award, George Washington Emergency Medicine and Dewitt Family Medicine Residency Programs. She was also a keynote participant in the National Character and Leadership Symposium.
Academy membership carries an obligation for commitment to the Academy's goals, which are to identify, recognize, and recruit innovators and thought leaders committed to advancing lifelong surgical education; translate innovation into actions; offer mentorship to surgeon educators; foster exchange of creative ideas; disseminate advances in surgical education; and positively impact the quality of surgical care and patient safety.