Dandy "Pink Cups for a Cure" Campaign Returns to Benefit Guthrie Breast Care Fund
September 27, 2022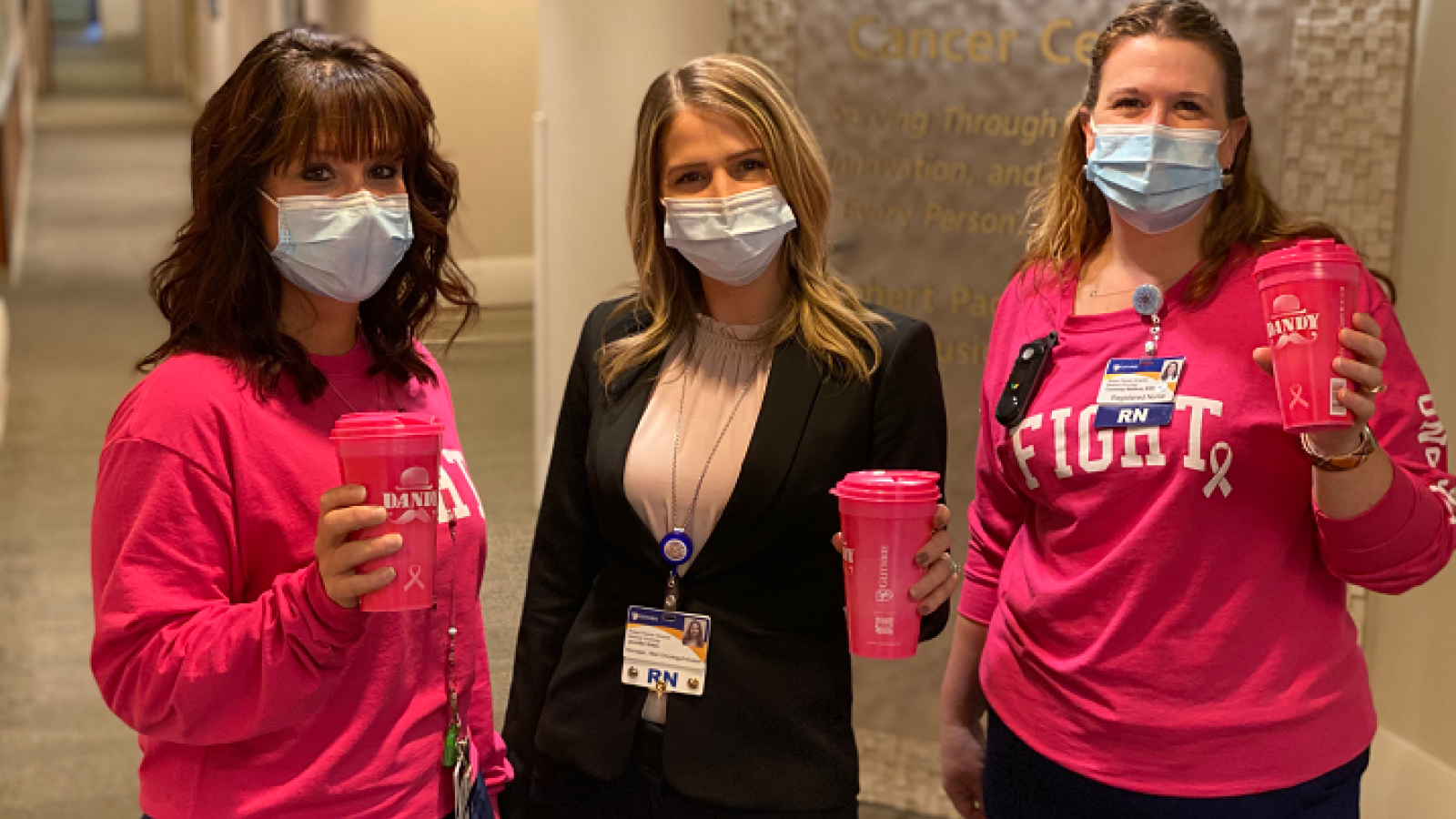 In recognition of Breast Cancer Awareness Month in October, Guthrie is once again teaming up with Dandy to raise money for local breast care patients.
During the "Pink Cups for a Cure" campaign, Dandy will donate a percentage of the purchase of each large coffee sold in a Pink Cup at all 66 locations throughout the Twin Tiers. For every new Dandy Pink Cup travel mug purchased for the price of $2.99, Dandy will donate one dollar. Dandy will also donate 20 cents for every coffee or fountain drink refill. You can also make a direct one-dollar donation with Dandy's new app by redeeming 1500 Stache loyalty points in the Stache Points catalog.
Money raised will go to the Guthrie Breast Care Fund, which helps breast care patients receiving treatment at Guthrie with the cost of medication, post-surgical supplies, diagnostic testing, and other items not covered by insurance.
To learn more or to make a donation, please visit www.Guthrie.org/dandypinkcups.