16th Annual Guthrie Sayre Turkey Trot Raises Record Amount
December 8, 2022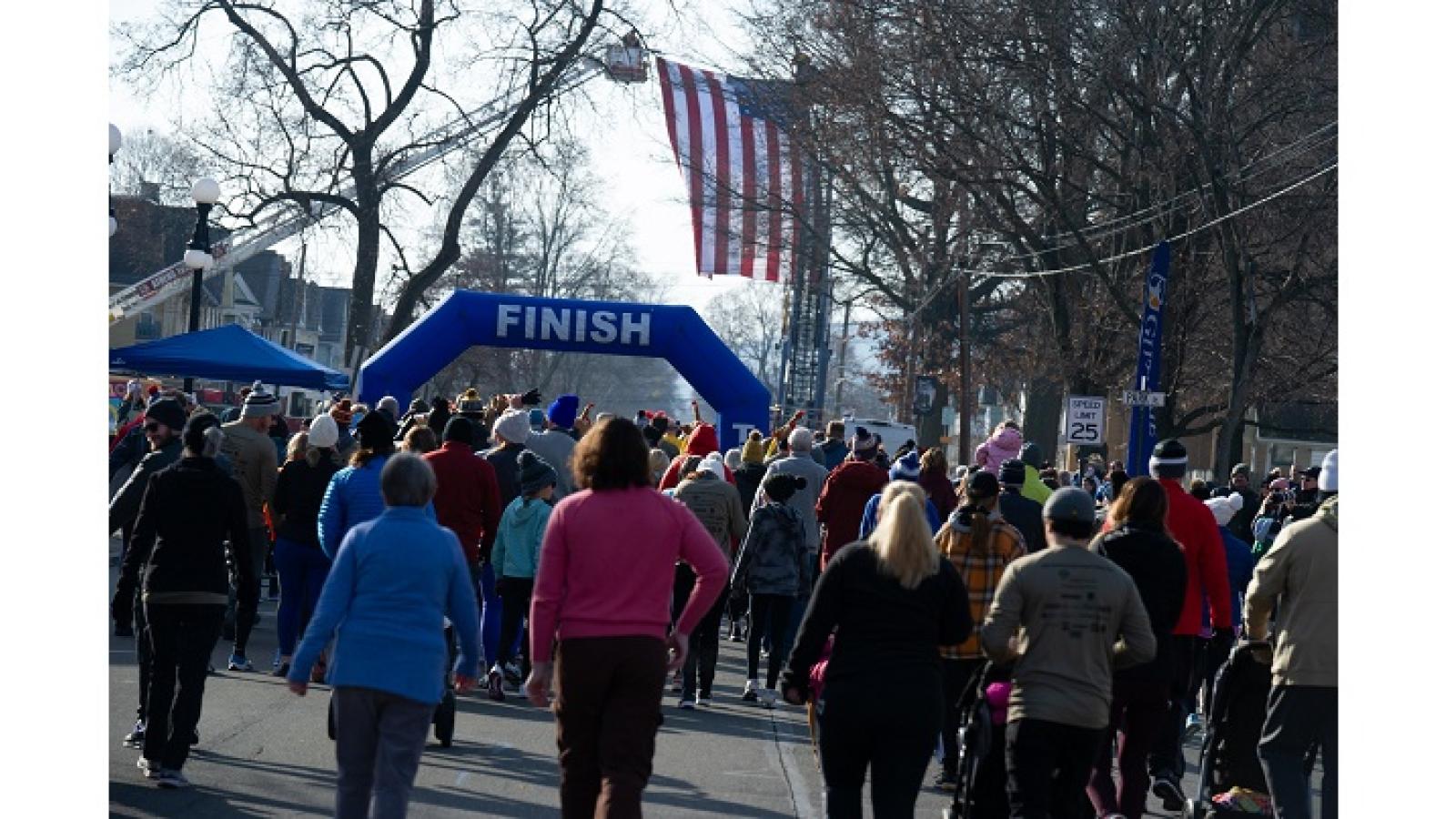 Guthrie would like to thank the over 900 runners and generous sponsors who helped to make the 16th Annual Guthrie Sayre Turkey Trot a success on Thanksgiving Day.
A record breaking $48,000 was raised for the Guthrie Cancer Care Fund during this year's Turkey Trot, making it the most successful one yet. The Cancer Care Fund provides financial relief to Guthrie cancer patients at all Guthrie Cancer Center facilities. Financial burdens can take a significant toll on our patients who should be focusing on healing and finishing their fight against cancer and Guthrie's Cancer Care Fund is there to assist with expenses related to housing, transportation, and utilities.
Dr. Edmund Sabanegh, Guthrie President and CEO said, "During this season of giving, we are thrilled that our community has made the Turkey Trot a holiday tradition. The funds raised during this event make a big difference in the lives of local cancer patients in need.  Many thanks to all for supporting that life-saving mission."
For more event details or to view the race results visit https://runsignup.com/Race/PA/Sayre/sayreturkeytrot and don't forget to mark your calendars for next year's 17th Annual Guthrie Sayre Turkey Trot, to be held on Thanksgiving day.
The Guthrie Clinic is a non-profit multispecialty health system that integrates clinical and hospital care with research and education. Located in Sayre, Pennsylvania, The Guthrie Clinic is one of the nation's longest established group practices, founded in 1910 by Dr. Donald Guthrie with a vision of providing patient-centered care through a clinically-integrated network of employed providers. It is an industry leader in the use of technology and electronic medical records to provide high-quality care. Among The Guthrie Clinic's 6,500 caregivers are more than 700 physicians and advanced practice providers, representing the spectrum of medical specialties and sub-specialties. The Guthrie Clinic is a five-hospital system with a large network of outpatient facilities that spans nearly 9,000 square miles in Pennsylvania and upstate New York. It is dedicated to training the next generation of health care leaders, offering seven residencies and three fellowships.
Visit us at Guthrie.org. Follow us at Twitter.com/GuthrieClinic, Facebook.com/TheGuthrieClinic, Linkedin.com/company/TheGuthrieClinic, and Instagram.com/TheGuthrieClinic.