When Should You Get Screened For Breast Cancer?
September 22, 2023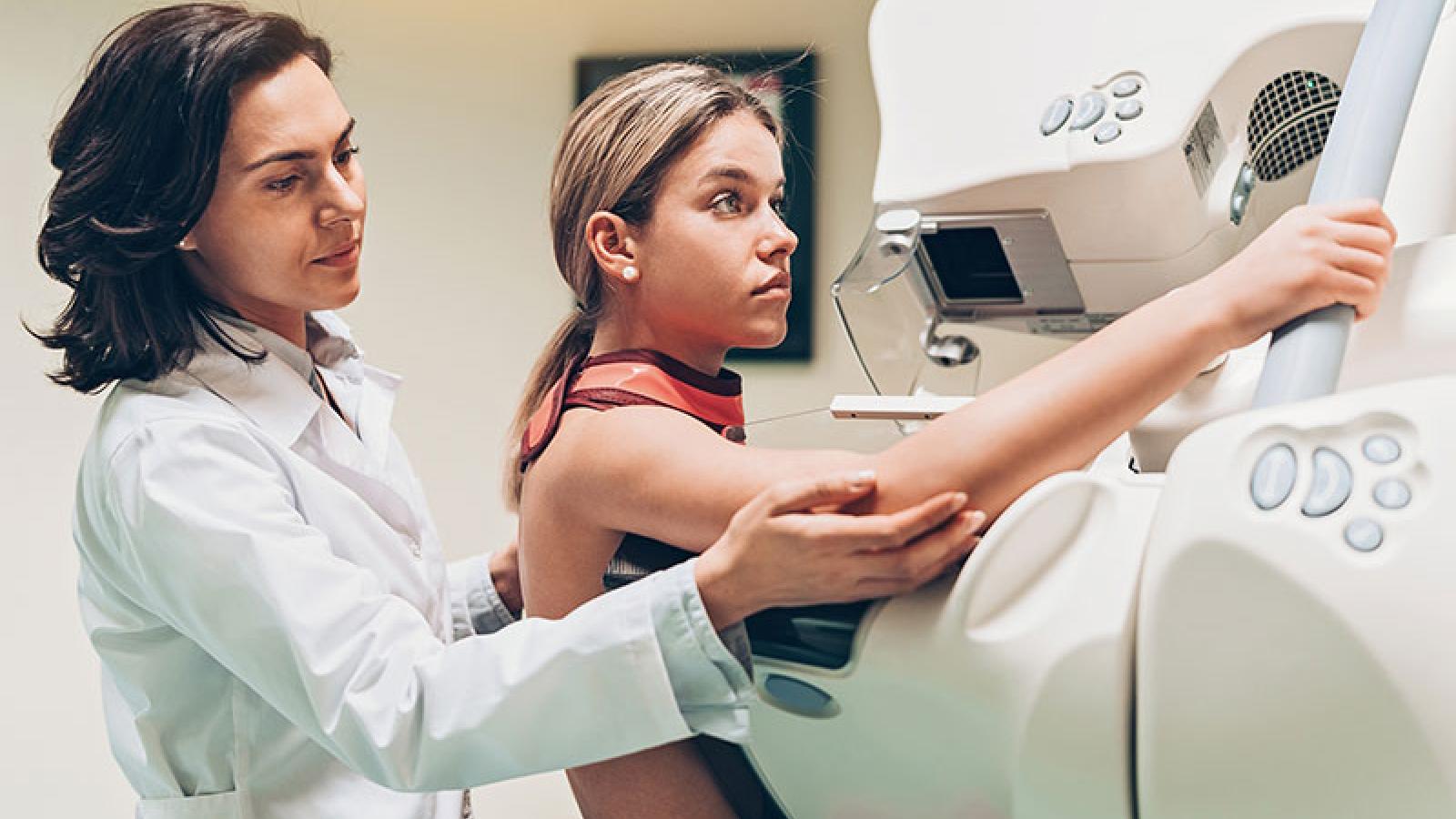 Here's a brief summary of when women should be screened for breast cancer.
Mammograms can help detect breast cancer at an early stage. That's why they're an important tool in the fight against breast cancer. 
The American Cancer Society® offers these breast cancer screening guidelines for women at average risk of developing the disease:
Women between 40 and 44 have the option to start screening for breast cancer by getting mammograms every year or less frequently.
Women ages 45 to 54 should get yearly mammograms.
Women ages 55 and older can switch to getting mammograms every other year, or they can continue to get yearly mammograms if they prefer.
Breast cancer screening should continue as long as a woman is in good health and is expected to live at least 10 more years.
These recommendations are for women at average risk. More frequent screenings may be recommended if you have a personal or family history of breast cancer or a genetic mutation known to increase the risk of breast cancer (such as a BRCA gene). If you had chest radiation therapy before age 30, you may also be at an increased risk.
Although routine breast self-exams haven't shown to be very effective as a screening tool in women who also have mammograms, the American Cancer Society encourages all women to know how their breasts normally feel and to discuss any concerns they may have with their doctors. 
---
Copyright 2016-2023 © Baldwin Publishing, Inc.  Health eCooks® is a registered trademark of Baldwin Publishing, Inc. Cook eKitchen™ is a designated trademark of Baldwin Publishing, Inc. Any duplication or distribution of the information contained herein without the express approval of Baldwin Publishing, Inc. is strictly prohibited.
Date Last Reviewed: August 8, 2022
Editorial Review: Andrea Cohen, Editorial Director, Baldwin Publishing, Inc. Contact Editor
Medical Review: Perry Pitkow, MD
Learn more about Baldwin Publishing Inc. editorial policy, privacy policy, ADA compliance and sponsorship policy.
No information provided by Baldwin Publishing, Inc. in any article is a substitute for medical advice or treatment for any medical condition. Baldwin Publishing, Inc. strongly suggests that you use this information in consultation with your doctor or other health professional. Use or viewing of any Baldwin Publishing, Inc. article signifies your understanding and agreement to the disclaimer and acceptance of these terms of use.