Should You Take Baby Aspirin to Prevent a Heart Attack?
March 2, 2022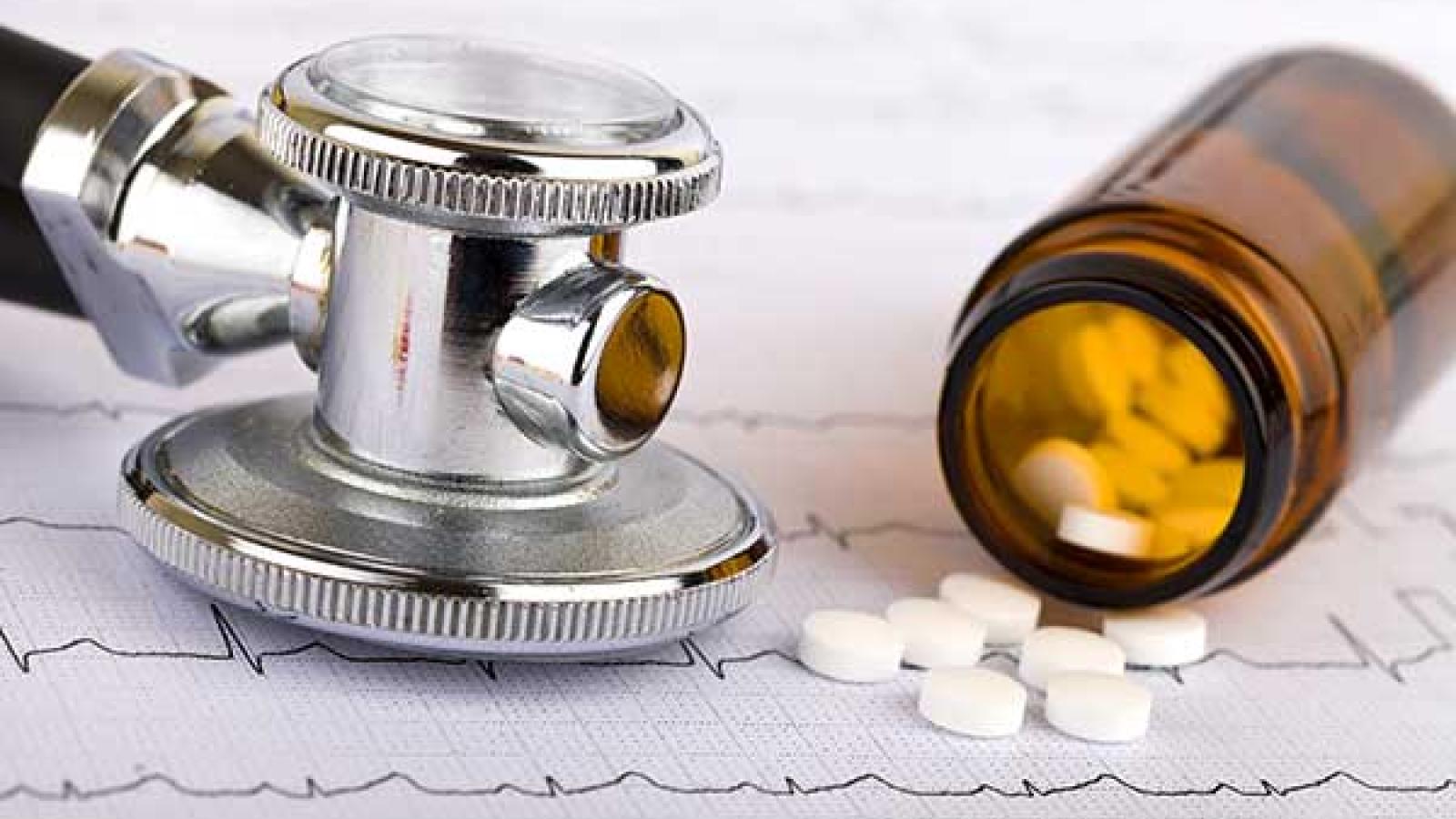 Here's information about updated guidelines for low-dose aspirin.
Taking a low-dose or baby aspirin (81mg) every day has been recommended by doctors for years as a way to lower the risk of heart attack and stroke in some people. That's because aspirin helps prevent blood clots, which can cause a heart attack or stroke. But new guidelines from the U.S. Preventive Services Task Force now suggest that older adults who are not at an elevated risk for heart attack or stroke should skip the daily aspirin. That's because it may also increase the risk of bleeding.
Should everyone stop taking low-dose aspirin?
No. There are still many people who will benefit from continuing to take daily low-dose aspirin. These include people who have already had a heart attack or stroke, as well as those who are at high risk of having one. But for others who may not be at as high a risk, the bleeding risks associated with daily aspirin use may outweigh any potential benefits.
What do the new guidelines suggest?
Here's an overview of the new proposed guidelines about daily aspirin use:
If you're 60 or older and have not had a prior heart attack, stroke or heart surgery, or do not have significant atherosclerosis or stents, you should not start taking baby aspirin because there's no net benefit to doing so (meaning the benefits don't outweigh the risks). If you're already taking a daily aspirin, talk to your doctor before stopping it, though.
If you're 40 to 59 and have a greater than 10% risk of having a heart attack or stroke over the next 10 years, you should talk to your doctor about whether daily aspirin therapy is right for you. There may be a small net benefit to taking aspirin, so together you can weigh the benefits and risks.
If you've already had a heart attack or stroke, or have been advised by your doctor to take a daily baby aspirin for other heart-related reasons, you should not stop taking aspirin without talking to your doctor first. In many cases, the benefits of continuing to take aspirin will outweigh the risks and you'll be advised to keep taking it.
So who is really affected by these new guidelines?
Most people already taking daily low-dose aspirin will not be affected by the new recommended guidelines. The biggest change is for people age 60 and older who have no known heart disease and are not already taking baby aspirin. This is the only group now being told that the benefits of daily aspirin use may not outweigh the risks. Anyone already taking aspirin because they have elevated risk factors will likely be told by their doctor to continue to take aspirin because the benefits are worth it.
Be sure to talk to your doctor before starting or stopping any medication, including low-dose aspirin.
Know Your Heart Age
Is Your Heart 10 Years Older Than You?
Find out in only 5 minutes
Compare your actual age to your heart's biological age
Calculate your 10-year risk of developing cardiovascular disease
If you are younger than 60, you will also learn your 30-year risk of CVD
Prioritize your most harmful cardiovascular risk factors
Learn which risk factors you can change by talking with your doctor
Easily make an appointment if you are at risk
When finished, print & share your Result Report with your doctor, this report is not stored in eGuthrie.
---
Copyright 2021-2022 © Baldwin Publishing, Inc. All rights reserved.  Health eCooking® is a registered trademark of Baldwin Publishing, Inc. Cook eKitchen™ is a designated trademark of Baldwin Publishing, Inc. Any duplication or distribution of the information contained herein without the express approval of Baldwin Publishing, Inc. is strictly prohibited.
Date Last Reviewed: December 13, 2021
Editorial Review: Andrea Cohen, Editorial Director, Baldwin Publishing, Inc. Contact Editor
Medical Review: Perry Pitkow, MD
Learn more about Baldwin Publishing Inc. editorial policy, privacy policy, ADA compliance and sponsorship policy.
No information provided by Baldwin Publishing, Inc. in any article is a substitute for medical advice or treatment for any medical condition. Baldwin Publishing, Inc. strongly suggests that you use this information in consultation with your doctor or other health professional. Use or viewing of any Baldwin Publishing, Inc. article signifies your understanding and agreement to the disclaimer and acceptance of these terms of use.