Getting in Shape After a Heart Attack
April 13, 2022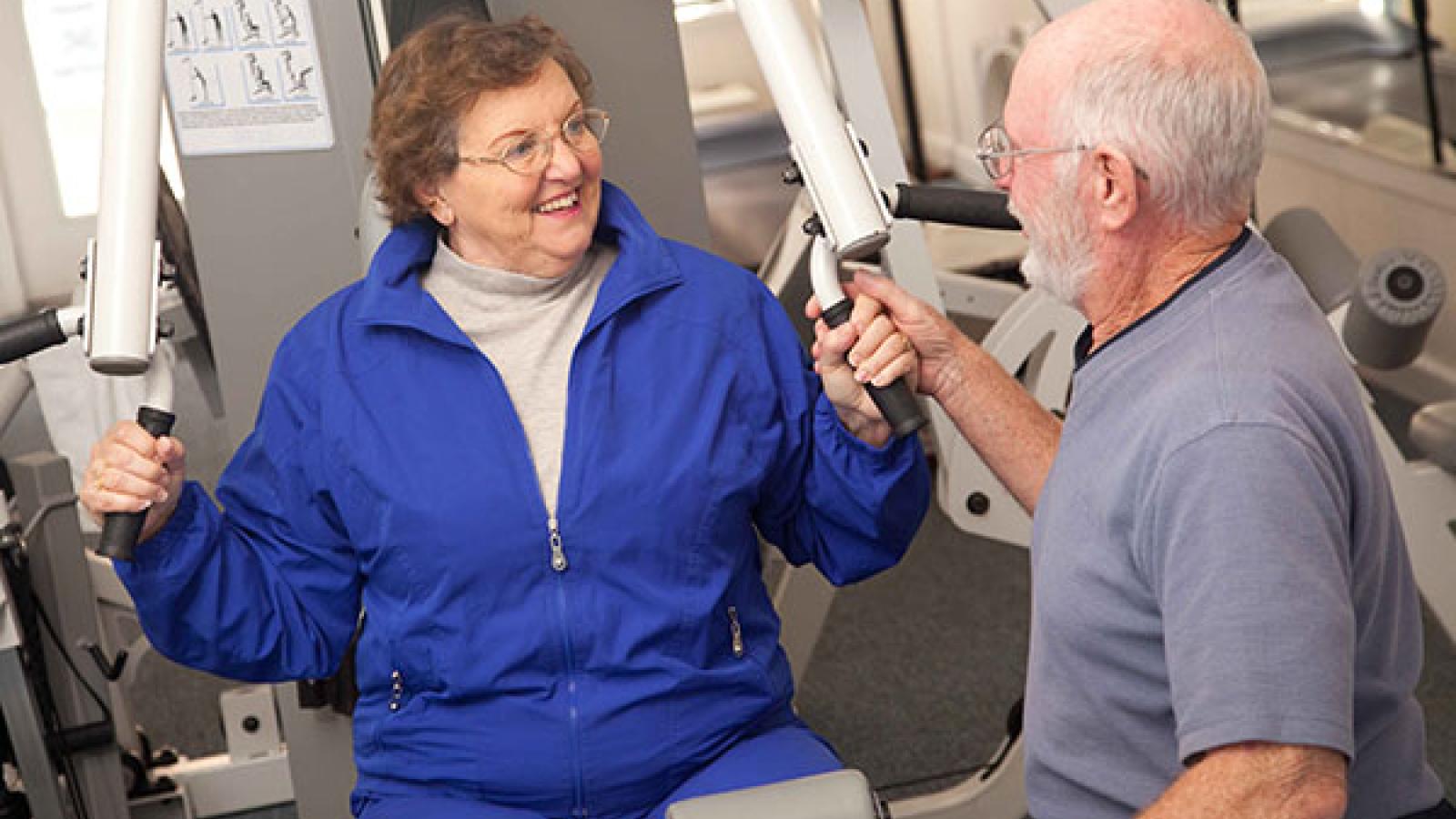 Cardiac rehabilitation services help heart attack patients recover safely and effectively in an environment close to home.
Cardiac rehabilitation provides medical supervision for women and men with heart disease, from physical training to health education to disease-management counseling.
To ensure the best route to recovery, teams of specialists should work together to develop a program for each patient's needs and continually monitor vitals such as blood pressure, heart rate and blood sugar. Cardiac rehab is designed to prevent future heart issues through safe levels of exercise and heart-healthy lifestyle choices.
Patients in an intensive cardiac rehab program usually meet two to three times a week for up to 12 weeks. Cardiac rehab staff tend to offer instruction and encouragement, letting patients achieve their health goals without the worry of overdoing it.
The hidden pearl with cardiac rehab is the camaraderie and emotional support patients experience in this setting. This support allows patients to learn and share their experiences, and ultimately that gives them the self-confidence to believe they are going to recover.
Benefits of Cardiac Rehab for Heart Patients
Teaches strategies to deal with high blood pressure, high cholesterol, smoking, obesity, diabetes and inactivity
Establishes a healthy diet, which promotes weight control and lowers cholesterol
Develops a safe exercise routine that can be continued at home
Provides resources to help smokers conquer their habit
Demonstrates stress management and relaxation techniques
Improves recovery time and overall cardiac fitness
Do You Think You Could Benefit From Cardiac Rehab?
Find out more about cardiac rehab at Guthrie's cardiac seminar, at 6 p.m. Tuesday, May 17, in the Patterson Auditorium on Guthrie's Sayre campus.
Laura Meagley, exercise physiologist, will talk about the benefits of cardiac rehabilitation. Guthrie cardiologist Dr. Sudhakar Sattur will also talk about heart failure.
---
Copyright 2016-2022 © Baldwin Publishing, Inc. All rights reserved.  Health eCooking® is a registered trademark of Baldwin Publishing, Inc. Cook eKitchen™ is a designated trademark of Baldwin Publishing, Inc. Any duplication or distribution of the information contained herein without the express approval of Baldwin Publishing, Inc. is strictly prohibited.
Editorial Review: Andrea Cohen, Editorial Director, Baldwin Publishing, Inc. Contact Editor
Learn more about Baldwin Publishing Inc. editorial policy, privacy policy, ADA compliance and sponsorship policy.
No information provided by Baldwin Publishing, Inc. in any article is a substitute for medical advice or treatment for any medical condition. Baldwin Publishing, Inc. strongly suggests that you use this information in consultation with your doctor or other health professional. Use or viewing of any Baldwin Publishing, Inc. article signifies your understanding and agreement to the disclaimer and acceptance of these terms of use.