Doing This Improves Your Health After a Cardiac Event
May 19, 2021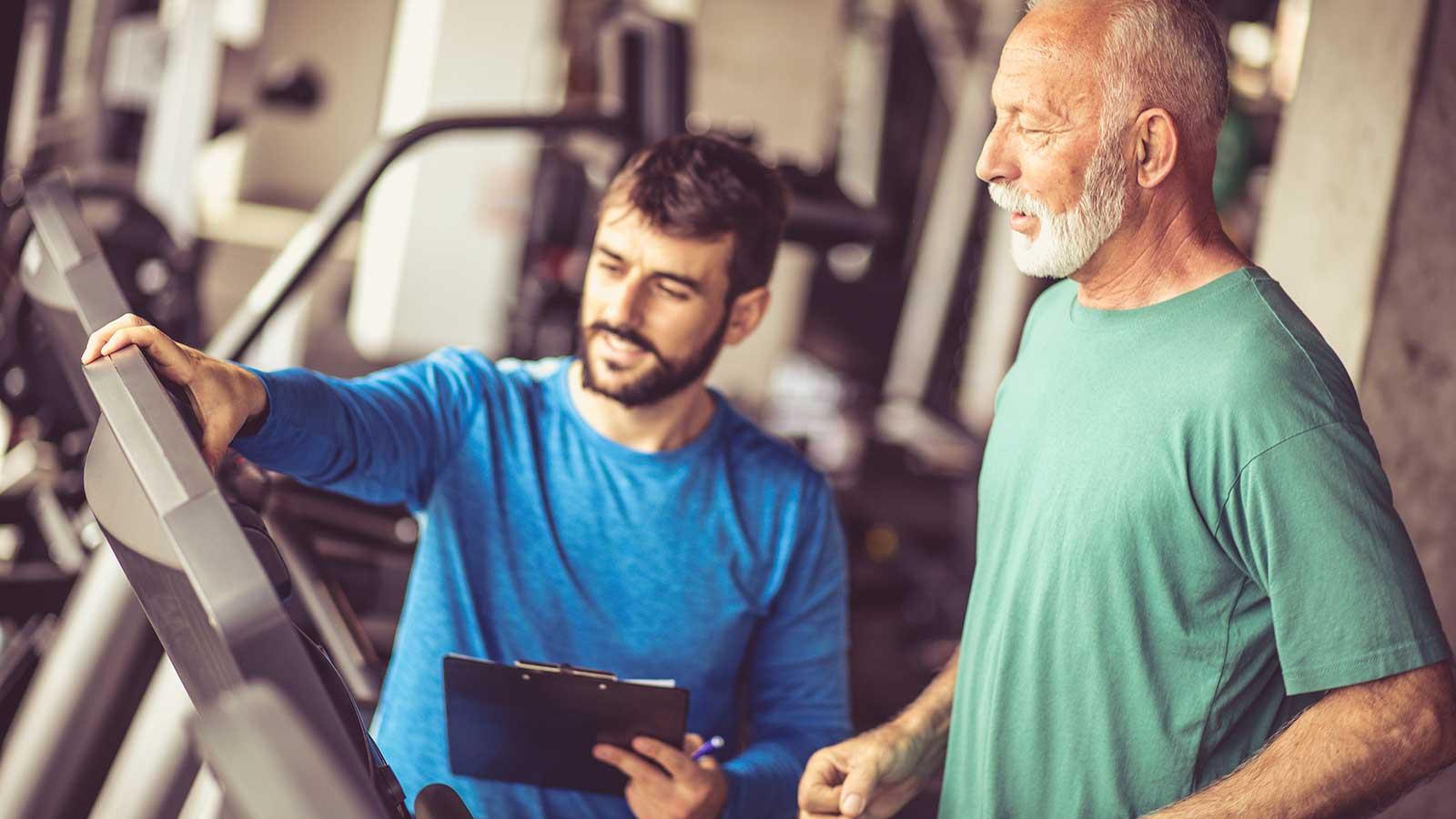 If you've recently had a heart attack or other heart health issue, these tips can help you recover.
A cardiac event, such as a heart attack, can be a life-changing experience and may be associated with feelings of anxiety and confusion. You may be worried about whether you'll ever get back to feeling like your old self or may be concerned that you'll have another heart attack or heart-related health issue in the future.
Unfortunately, around 20% of people aged 45 and older who have a heart attack will have another cardiac event within five years of their first. But the good news is that if you make simple lifestyle changes aimed at keeping your heart healthier, you may be able to lower your chances of a repeat cardiac event. While you can't address all risk factors for heart-related health issues, the more you do to support your heart and overall health, the better your odds of staying healthy.
Here are some tips for improving your heart health after a heart attack or other serious health issue that negatively affects your heart:
Participate in Cardiac Rehabilitation
Cardiac rehabilitation (cardiac rehab) is intended to improve your cardiovascular health after you have experienced a cardiac event. These programs are conducted under medical supervision and are geared towards helping you manage the lifestyle factors that affect your heart health. Although cardiac rehab programs are customized for each individual participant, they are typically comprised of these three components:
Exercise training and counseling – you'll be supervised as you begin to increase your physical activity and will be instructed on how to continue exercising safely as you move forward with your recovery
Healthy lifestyle education – you'll be provided with information to help you improve your heart health, such as eating healthy, getting enough sleep, etc.
Stress management counseling – learning to manage stress is an important component of keeping your heart healthy and many cardiac rehab programs teach stress management techniques
Change Your Diet
Diet can play an important role in managing heart health, especially after a cardiac event. A heart-healthy diet typically focuses on the following foods:
fruits and vegetables
lean meats, skinless poultry, fish and seafood
low-fat dairy products
nuts, beans and legumes
whole grains 
plant-based oils, such as olive and avocado oil
Some foods, such as processed meats, candy and fried foods, should be limited or avoided. Embracing a Mediterranean-style diet appears to be a popular choice for people trying to improve their heart health.  It may be helpful to work with a dietitian as you make changes to your diet. Heart-healthy dietary changes will also likely be addressed during cardiac rehab.
Get Enough Sleep
It may be surprising to learn that sleep can play a major role in heart health. Sleep provides time for the cardiovascular system to restore and recharge. Not getting enough sleep can negatively affect blood pressure and contribute to an increased risk of heart disease, heart attack, diabetes and stroke. Making sleep a priority can help keep your heart healthy and strong.  And it's not just about getting enough sleep – you need to get quality, restful sleep.
Be Proactive
Once somebody experiences a cardiac event, it is safe to assume that they don't want to experience another one. Taking a proactive approach to improving your heart health after a heart attack or other serious cardiac event by following the tips above can help you stay healthier and stronger for the long-term.
Talk to a Guthrie specialist
Guthrie's certified cardiac rehab team can help you recover from a cardiac event or heart procedure. Our rehab team can help recover more quickly and reduce your risk of future heart disease.
To learn more or book an appointment with Guthrie's cardiac rehab team, click here or call 866-GUTHRIE (866-488-4743).
---
Copyright 2020-2021 © Baldwin Publishing, Inc. All rights reserved.  Health eCooking® is a registered trademark of Baldwin Publishing, Inc. Cook eKitchen™ is a designated trademark of Baldwin Publishing, Inc. Any duplication or distribution of the information contained herein without the express approval of Baldwin Publishing, Inc. is strictly prohibited.
Date Last Reviewed: December 17, 2020
Editorial Review: Andrea Cohen, Editorial Director, Baldwin Publishing, Inc. Contact Editor
Medical Review: Perry Pitkow, MD
Learn more about Baldwin Publishing Inc. editorial policy, privacy policy, ADA compliance and sponsorship policy.
No information provided by Baldwin Publishing, Inc. in any article is a substitute for medical advice or treatment for any medical condition. Baldwin Publishing, Inc. strongly suggests that you use this information in consultation with your doctor or other health professional. Use or viewing of any Baldwin Publishing, Inc. article signifies your understanding and agreement to the disclaimer and acceptance of these terms of use.