1910 Society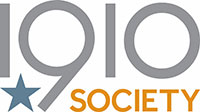 The 1910 Society has been created to recognize donors who demonstrate their passionate support of Guthrie's excellence by making an annual donation to Guthrie of $1,000 or more. Through educational and social events, members become informed community leaders, able to share information and perspectives of both the community and the network. Through the generous support of 1910 Society members, Guthrie can make improvements to facilities, provide the latest technology and equipment, enhance services offered, participate in groundbreaking research and much more. Your support directly impacts the care we can provide to our patients, ensuring Guthrie continues its tradition of providing high quality health care close to home.  
Member Benefits
1910 Society: Society Associate
Calendar Year Donation to Guthrie of $1,000 - $4,999
All 1910 Society members receive:
Invitations to events across the Guthrie system, including the annual 1910 Society recognition event
A monthly subscription to our monthly e-newsletter Better Together
Special recognition in the annual donor report
1910 Society: President's Associates
Calendar Year Donation to Guthrie of $5,000 - $9,999
President's Associates receive all the benefits, plus:
Advance registration for select Guthrie events
An annual insider's message about Guthrie happenings
1910 Society: Founder's Associates
Calendar Year Donation to Guthrie of $10,000+
Founder's Associates receive all the above benefits, plus:
Special communications from Guthrie's president and CEO 
Access to a donor liaison who can answer questions about your giving and new initiatives at Guthrie  
Thank you to all Guthrie 1910 Society Members.
Join Today