Christopher G Paramore, MD
Guthrie Provider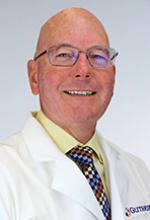 Guthrie Robert Packer Hospital
Appointments & Contact
Offers Telemedicine Visits
Information Icon
Telemedicine video visits make it easier to find care at a time and location that is convenient for you. Telemedicine appointments are available for both new patient visits and follow-ups.
For New Patients
Clinical Interests
Brain tumors
Craniocervical disorders
Pituitary Tumors
Spine deformity
Traumatic and tumor related disorders of the spine
Education
Duke University School of Medicine, Durham, N.C.
Duke University Medical Center, Durham, N.C. (Neurosurgery)
Barrow Neurological Institute, Phoenix, Ariz. (Complex Spine)
American Board of Neurological Surgeons
Patient Comments