3rd Annual Guthrie Virtual P.A.U.S.E. (Physicians and Advanced Practice Providers United in Substantive Education) Summit
Presented by: Guthrie Women in Medicine
February 7-11, 2022
Conference Description
This event will focus on timely and practical issues involving women's health and the promotion of equity in women's health through strategies focused on diversity, inclusivity, and leadership. This is an educational opportunity for continued development of knowledge and resources in aspects of health promotion, the importance of patients' influence in medicine, and how to use evidence-based medicine for a patient-centered care delivery model. Our focus will remain on Guthrie's vision: "Improving Health Through Clinical Excellence and Compassion; Every Patient. Every Time."
Intended Audience
This conference is designated to provide a learning opportunity for all community providers. This week-long virtual educational conference will focus on the importance of women leadership, diversity, inclusion, well-being, and hot topics in various medical circumstances. This program is intended for all physicians, advanced practice providers, fellows, and residents. Others that will find this program useful include nurses, medical and nursing students and other healthcare professionals who would like to increase their knowledge base regarding mentoring, disparity, mutual respect, and other current medical issues.
Elements of Competence
The CME activity has been designed to change learner competence and focus on the American Board of Medical Specialties areas of patient care, medical knowledge, practice-based learning and improvement, interpersonal and communication skills, professionalism, and systems-based practice.
Educational Methods
Live lectures with Q & A sessions will facilitate the dissemination of information.
Interactive discussions are included to provider greater in-depth understanding of selected clinical issues.
Conference Goals
To inform the audience about medical and surgical care in the modern era.
To foster relationships between medical professionals.
To empower the audience to be champions for patient-centered care.
Conference Objectives
At the conclusion of this activity, participants should be able to:
Describe and incorporate strategies for building a culture of excellence.
Describe common age-related eye conditions as we age.
Review preventative measures that the elderly could make to avoid a visit to the Emergency Room.
Identify the annual wellness visit elements and the value it has on the patients and physicians.
Describe common digestive problems and prevention methods for the older population.
Review neurological conditions and diseases that women may face as they age.
Examine potential barriers to both diversity and inclusion and describe solutions to overcome those obstacles.
Conference Agenda
Note: All conference times are listed in Eastern Standard Time and will be utilizing the Microsoft Teams® virtual platform.
Monday, February 7, 2022 – 12-1:00 p.m. – Anne Rizzo, MD – Implicit Bias
Tuesday, February 8, 2022 - 12-12:30 p.m. – Elysa McClintic, MD – Eyes as We Age
Tuesday, February 8, 2022 – 12:30-1 p.m. – Elizabeth Linkenheil, DO – How to Avoid the Emergency Room as We Age
Wednesday, February 9, 2022 – 12-12:30 p.m. – Kristen Lanphear, CRNP – Welcome to the Medicare Physical: Tips and Tricks
Wednesday, February 9, 2022 – 12:30-1 p.m. – Nancy Georgetson, AGNP-C – How Does Aging Affect the Colon
Thursday, February 10, 2022 – 12-12:30 p.m. – Kim Rickert, MD - Common Complaints in Neurosurgery as Women Age
Thursday, February 10, 2022 – 12:30-1 p.m. – Danielle Terry, PhD – Giving 200%: Costs and Alternatives
Friday, February 11, 2022 – Rakhee Bhayani, MD – Gender Equity in Medicine: Blazing a Path Forward for Individuals & Organizations 
Guest Faculty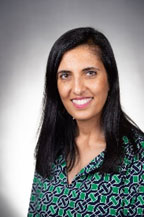 Rakhee K. Bhayani, MD
Rakhee K. Bhayani, MD, is an associate professor of medicine at Washington University School of Medicine. She earned her Bachelor of Science degree from Duke University, graduating magna cum laude with honors in biomedical engineering. Thereafter, she earned a medical degree and completed an internal medicine residency at Washington University School of Medicine. She spent two years on the faculty at Johns Hopkins Hospital and Johns Hopkins Bayview Medical Center before returning to St. Louis. She is currently an associate program director of the internal medicine residency program. She is the director of the Forum for Women in Medicine, a professional development initiative founded in 2014 that organizes skill building events for the female trainees in the Department of Medicine. She also leads the resident wellness initiative for internal medicine residents.
Guthrie Conference Faculty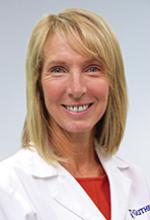 Nancy Georgetson, AGNP-C
Adult-Gerontology Nurse Practitioner, Colorectal Surgery
Guthrie Medial Group, P.C., Sayre, PA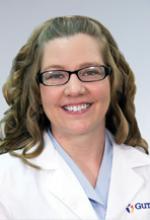 Kristen Lanphear, CRNP
Certified Registered Nurse Practitioner, Family Medicine
Guthrie Medical Group, P.C., Mansfield, PA
Elizabeth Linkenheil, DO
Associate, Emergency Medicine
Guthrie Medical Group, P.C., Sayre, PA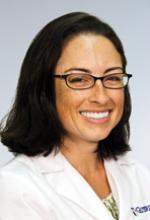 Elysa McClintic, MD
Associate, Ophthalmology
Guthrie Medical Group, Sayre, PA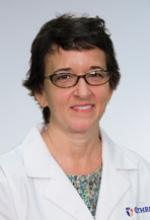 Kim Rickert, MD
Associate, Neurosurgery
Guthrie Medical Group, P.C., Sayre, PA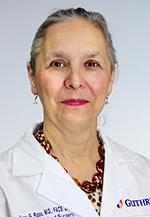 Anne Rizzo, MD Anne G. Rizzo, MD, FACS, DABS
Professor of Surgery, USUHS, VCU, UVA
President, Surgical Services
System Surgical Chair
Guthrie Medical Group, P.C., Sayre, PA
Past Chair, American Board of Surgery, Surgical Critical Care, Burns, Trauma
Special Medical Advisor to the NORTHCOM Commander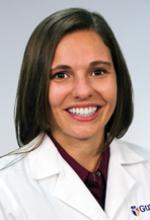 Danielle Terry, PhD, ABPP
Clinical Health Psychologist
Director, Behavioral Science
Guthrie Medical Group, P.C., Sayre, PA
Conference Fees
$50 – Providers, Advanced Practice Providers
$20 – Fellow, Resident, Nurse, Medical/Nursing Student, Other Allied Health Professional
Guthrie Providers: This conference is eligible for reimbursement from your 2022 allocated CME/Meeting fund.
Cancellation and Refund
The full conference fee is refundable, less $10 processing fee, if your cancellation is received, in writing by Friday, January 28, 2022. (The processing fee is nonrefundable regardless of the reason for cancellation). Refunds will not be granted after this time for non-attendance.
The Guthrie Clinic Office of CME reserves the right to cancel an activity due to unforeseen circumstances (i.e., lack of registrations, unexpected events). Any registrants will be notified, and refunds will be processed. In the event the activity has been postponed, the registrant will have the option to receive a full refund, or they can use their registration for the respective conference. In addition, The Guthrie Clinic Office of CME is not responsible for related costs or expenses to participants, including cancellation fees assessed by hotels, airlines or travel agencies. 
Disclaimers
Minimum and maximum numbers for attendance at this event have been established and we reserve the right to substitute speakers/topics or cancel if necessary. By attending this event, you grant The Guthrie Clinic Office of CME the right to record, film, photograph, or capture your likeness in any media and to distribute, broadcast, use, or otherwise disseminate, in perpetuity, such media without any further approval from or any payment to you.
The Guthrie Clinic CME Vison
To Enable Health Professionals to Provide and Achieve the Best Preventive and Comprehensive Care… Whole Community, All the Time.
Accreditation Statement
"The Guthrie Clinic is accredited by the Pennsylvania Medical Society to provide continuing medical education for physicians."
Designation Statement
"The Guthrie Clinic designates this live activity for a maximum of (5.0) AMA PRA Category 1 Credit(s)™. Physicians should claim only the credit commensurate with the extent of their participation in the activity.
Disclosure Statement
The Guthrie Clinic adheres to the ACCME® Standards for Integrity and Independence in Accredited Continuing Education.
"Faculty and all others who have the ability to control the content of continuing medical education activities provided by The Guthrie Clinic are expected to disclose to the audience whether they do or do not have any real or apparent relevant financial relationships related to this educational activity." "The presenting faculty/planning committee for this educational activity have no relevant financial relationship(s) to disclose with ineligible companies whose primary business is producing, marketing, selling, re-selling, or distributing healthcare products used by or on patients."
Call-in / Log-in Information
After you register, you will be sent an email with the call-in / log-in information. If you do not receive this e-mail within 24 hours, please e-mail the CME Coordinator, Trish Stern at Trish.Stern@guthrie.org.
Guthrie Women in Medicine 2022 Virtual Conference FAQ
Q: What is the format of the virtual conference?
A: It will be a combination of both live and on-demand lectures utilizing Microsoft Teams®.
Q: Do I have to watch all the lectures live in order to get CME credits?
A: We highly encourage you to engage in the live meeting if you are able to, as our platform will provide you with opportunities to connect with your colleagues. However, our platform allows you to do things your way - if you are unable to watch live, The Guthrie Clinic Office of Continuing Medical Education has made a special exception due to the ongoing pandemic. You can also watch the lectures on-demand through April 30, 2022, and still claim CME credit.
Q: How do I claim my CME?
A: You will receive an attestation form at the conclusion of the conference.
Q: How do I evaluate the speakers?
A: The speaker evaluations will be linked in the Chat section of each lecture. If you don't have a chance to evaluate the session right away an e-mail will be sent in addition.
Q: Are the pre- and post- tests required to claim CME?
A: The pre & post tests are only on a few lectures and are different from the evaluations. None are required to obtain CME, but they are extremely helpful to us in developing content and recruiting speakers for future conventions. We appreciate you taking the time to fill them out for us!
Q: Does The Guthrie Clinic Office of Continuing Medical Education report my CME?
A: The Guthrie Clinic Office of Continuing Medical Education will NOT report your CME to the any state licensing board. You will receive a certificate via e-mail to submit to your state licensing board.
Q: Help, my video is lagging or not loading at all!
A: Please make sure you have a stable high-speed internet connection and that you are not trying to access the site through a VPN.
Q: Will I receive any materials related to the meeting beforehand?
A: No, all meeting materials will be hosted on our virtual platform, you will not need anything else.
Q: How will I access the virtual conference?
A: After you register, you will receive an e-mail with instructions on how to access the virtual platform.
Q: Will I need any equipment to attend the virtual conference (i.e., web cam)?
A: PC/Mac, iPad/Tablets, and Smartphones will all work with the platform. You do not need a web cam or any other equipment.
Q: How many credits will I receive?
A: There are (5.0) AMA PRA Category 1 Credits™ available.
Q: How long will I have access to the view the on-demand content?
A: The link will stay active until April 30, 2022 for you to go back and review on-demand.
Have a question that's not answered above? Contact our staff!
Trish Stern, CME Coordinator
E-mail: Trish.Stern@guthrie.org
Phone: 570-887-5762