Guthrie Weight Loss Center Achieves National Accreditation
August 30, 2019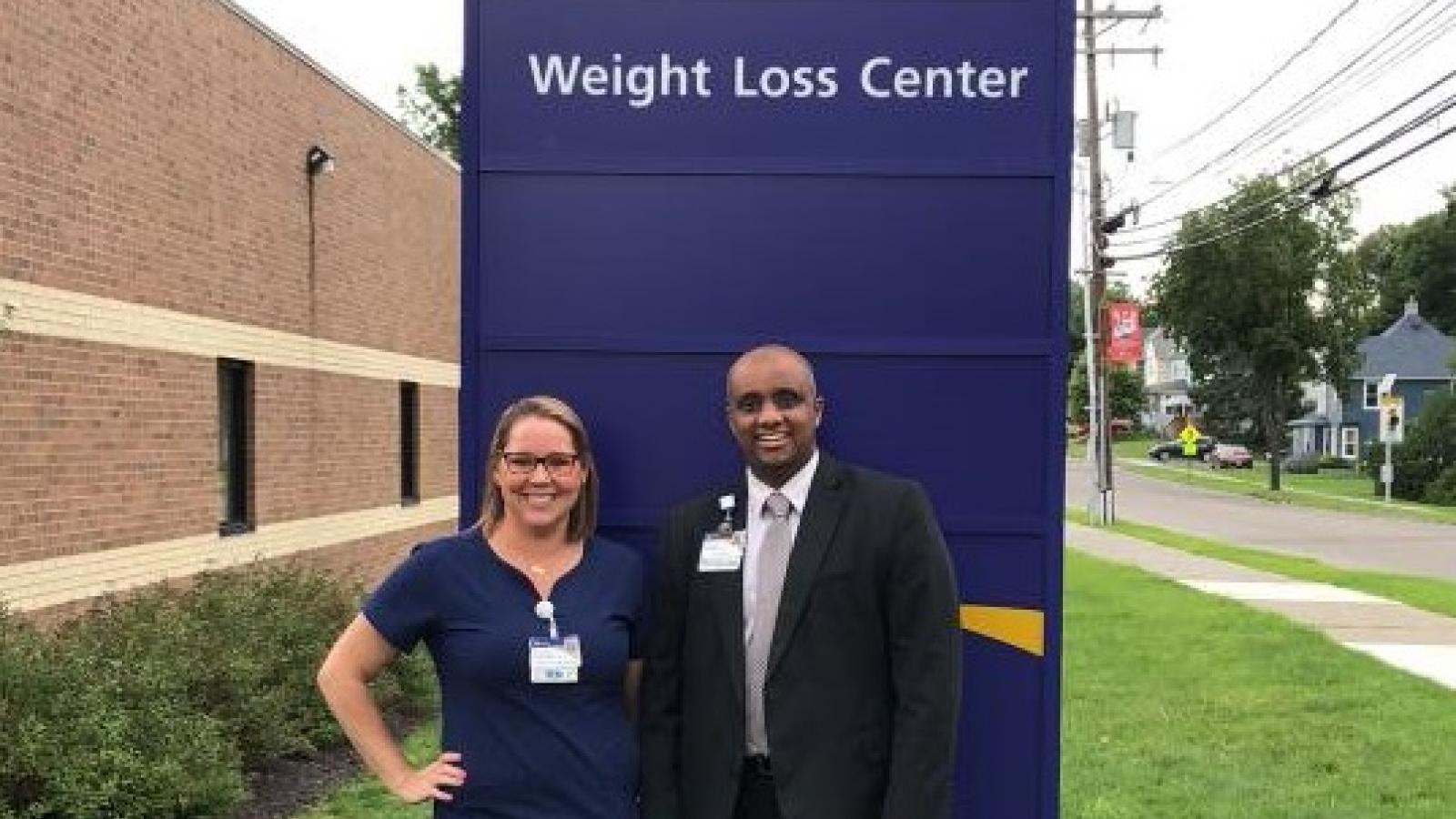 The Guthrie Weight Loss Center has received three-year reaccreditation from the Metabolic and Bariatric Surgery Accreditation and Quality Improvement Program (MBSAQIP). This reaccreditation recognizes Guthrie's ability to offer patients seeking surgical treatment for severe obesity and its related conditions the highest standards for patient safety and quality of care.  
Dr. Mustafa Aman, Guthrie Director, Bariatric Surgery said, "We are excited to once again celebrate this achievement and look forward to continuing our success at the weight loss center. We offer our patients long-term solutions to their weight loss goals and aim to support them both before and after surgery to ensure the best patient outcomes and sustainable weight loss."  
In the United States, 93.3 million people suffer from obesity, according to the Centers for Disease Control and Prevention, and the numbers continue to increase. Obesity increases the risks of morbidity and mortality because of the diseases and conditions that are commonly associated with it, such as type II diabetes, hypertension, and cardiovascular disease, among other health risks. 
Guthrie is a non-profit integrated health system located in north central Pennsylvania and upstate New York, serving patients from a twelve-county service area. Guthrie is a member of the Mayo Clinic Care Network and is the first health system based in Pennsylvania and New York to join this network. Guthrie is comprised of a research institute, home care/hospice, hospitals in Sayre, Pa., Corning, N.Y., Towanda, Pa., Troy, Pa. and Cortland, N.Y., as well as a multi-specialty group practice of more than 325 physicians and 210 advanced practice providers offering 47 specialties through a regional office network providing primary and specialty care in 22 communities in Pennsylvania and New York. In addition, Guthrie offers home medical equipment and respiratory therapy products at seven convenient Med Supply Depot locations. Guthrie provides a wide range of services and programs to enhance the health and well-being of those it serves.