Guthrie Unveils New Award-Winning Pulse Center for Enhanced Patient Care
May 8, 2023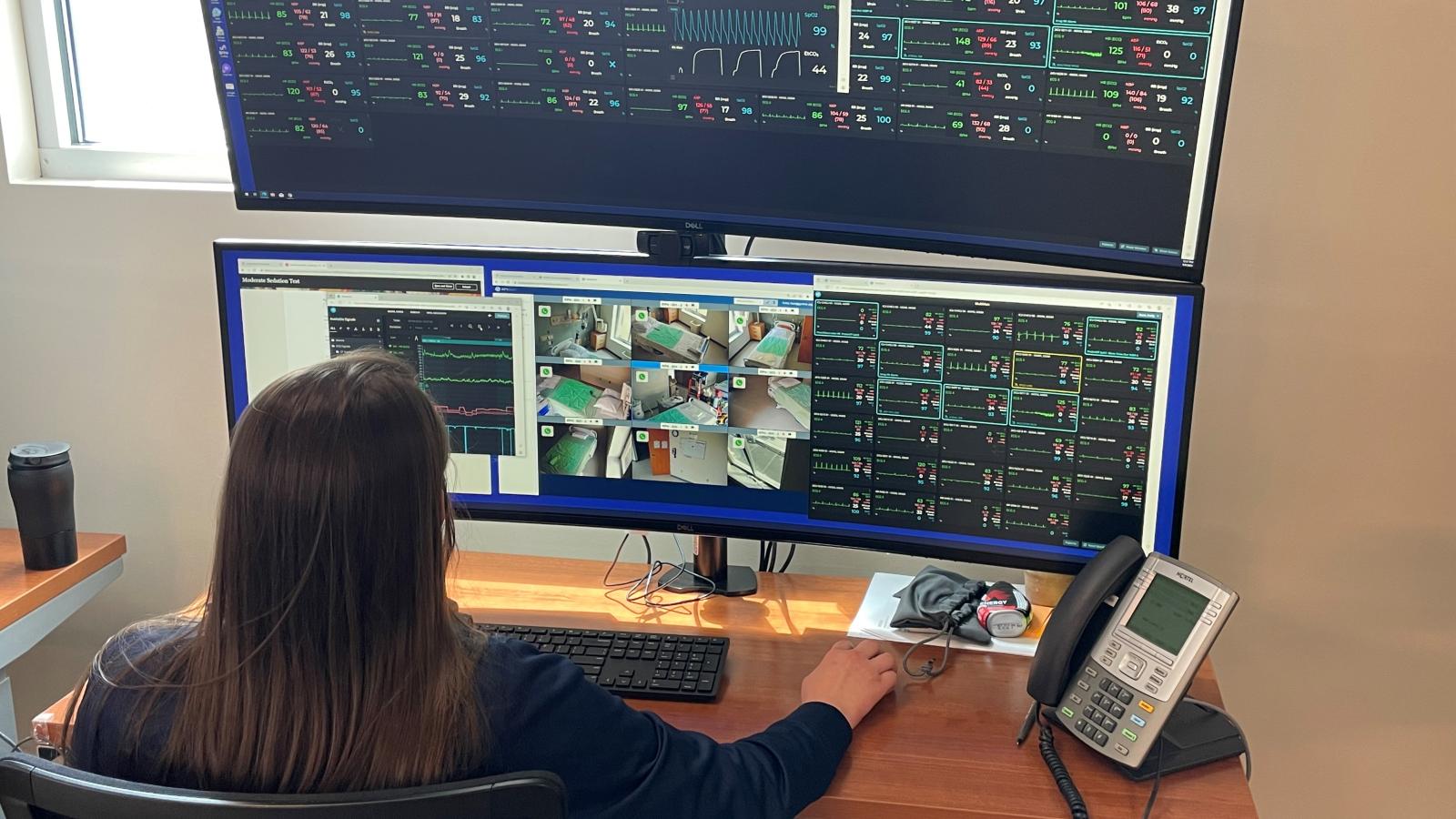 Today, the Guthrie Clinic unveiled a new, innovative care delivery system which incorporates people, process, structure and technology.  
The Guthrie Pulse Center, located within the Guthrie Big Flats Specialty and Rehabilitation Services building in Horseheads, New York, is a first-of-its-kind in the region and offers centralized operational and patient care functions and greater access to clinical expertise, regardless of where the patient is being treated.   
Dr. Edmund Sabanegh, Guthrie President and CEO said, "The investment Guthrie has made in this center furthers the organization's transformational vision for providing enhanced patient care, quality and safety. Simply put, we are defining tomorrow – today."  
Services currently or soon-to-be located at the Pulse Center include:  
Virtual ICU nurses  
Virtual Med/Surg nurses  
Intensivists (Critical Care specialists)  
Telemetry  
Telesitter program  
Guthrie Transfer Center  
The Pulse Center incorporates the use of a virtual care team to support the bedside nurses and providers. In-room computers, high quality video cameras and audio monitors transmit data including vital signs, test results and imaging exams from patients' bedsides to the Guthrie Pulse Center. Additionally, high-definition televisions and video cameras allow Pulse Center staff to communicate with bedside staff, patients and their families.  
Debra Raupers, Guthrie EVP, Chief Nurse Executive said, "Think of it as having an extra set of eyes watching each patient at all times. That means changes in a patient's condition can be identified and managed quickly, providing added peace of mind to patients and their families."  
Some things patients may experience with this enhanced care include:   
Shorter hospital stays   
Improved patient results   
Fewer transfers to other facilities   
Higher level of care close to home   
Improved patient and family satisfaction   
The Guthrie Pulse Center is already drawing attention within the industry. Guthrie has been named the Winner of the 2023 Health Technology Excellence Award by ECRI for its work at the Pulse Center. With a focus on health technology and safety solutions, ECRI is respected and trusted by healthcare leaders and agencies worldwide.  
Terri Couts, Guthrie SVP, Chief Digital Officer said, "This initiative is positioning Guthrie to better meet patients' future needs as health care delivery models evolve, improving care and access in a variety of settings across the large geographic region that Guthrie serves."