Guthrie Robert Packer Hospital Towanda Campus Receives Handmade Birdhouses
April 7, 2022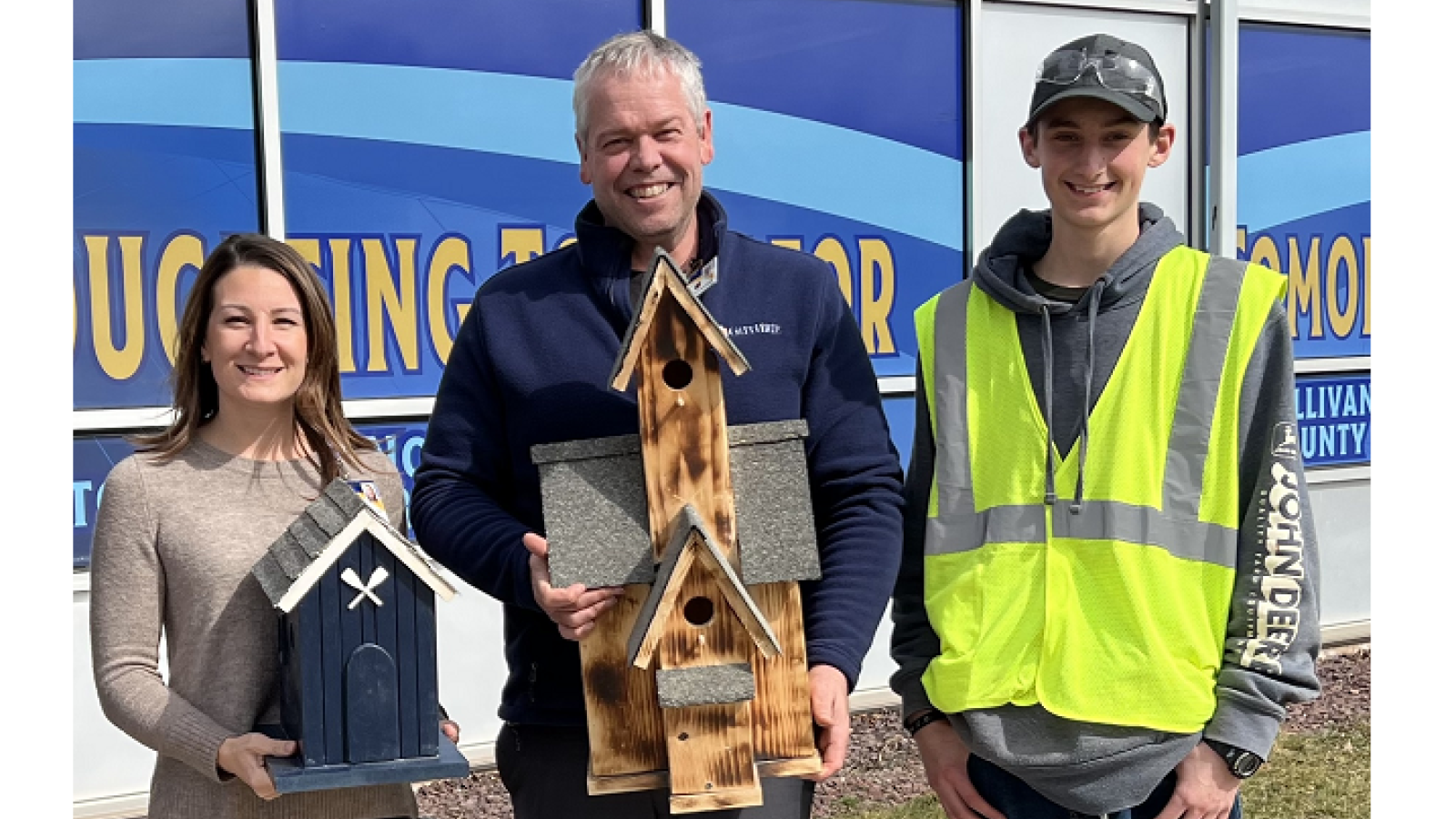 Jerikah Gilliland, Sr. Director, Operations, Guthrie, Kyle McDuffee, Director, Support Services, Guthrie, and Brayden McLinko, NTCC Student
Building construction students from the Northern Tier Career Center utilized their class knowledge to build birdhouses for Guthrie Robert Packer Hospital, Towanda Campus. Students completed the projects from scratch, starting with design and planning all the way to carpentry and assembly.
The thoughtful donation will be placed on the grounds of the Guthrie Robert Packer Hospital, Towanda Campus for staff, patients, residents, and visitors to enjoy just in time for spring.
The Northern Tier Career Center in Towanda, Pa. provides quality vocational-technical education to the youth and adults of Bradford County and the Northern Tier by providing a curriculum, facility, and faculty that is responsible to the needs of business, the employment areas, and the students enrolled.
The Guthrie Clinic is a non-profit integrated health system located in north central Pennsylvania and upstate New York, serving patients from a twelve-county service area. The Guthrie Clinic is comprised of a research institute, home care/hospice, hospitals in Sayre, Pa., Corning, N.Y., Towanda, Pa., Troy, Pa. and Cortland, N.Y., as well as a multi-specialty group practice of nearly 700 providers offering 47 specialties through a regional office network providing primary and specialty care in 22 communities in Pennsylvania and New York. The Guthrie Clinic is dedicated to training the next generation of health care leaders, offering seven residencies and three fellowships. The Guthrie Clinic provides a wide range of services and programs to enhance the health and well-being of those it serves.