Guthrie Robert Packer Hospital Earns HAP Achievement Award
August 21, 2020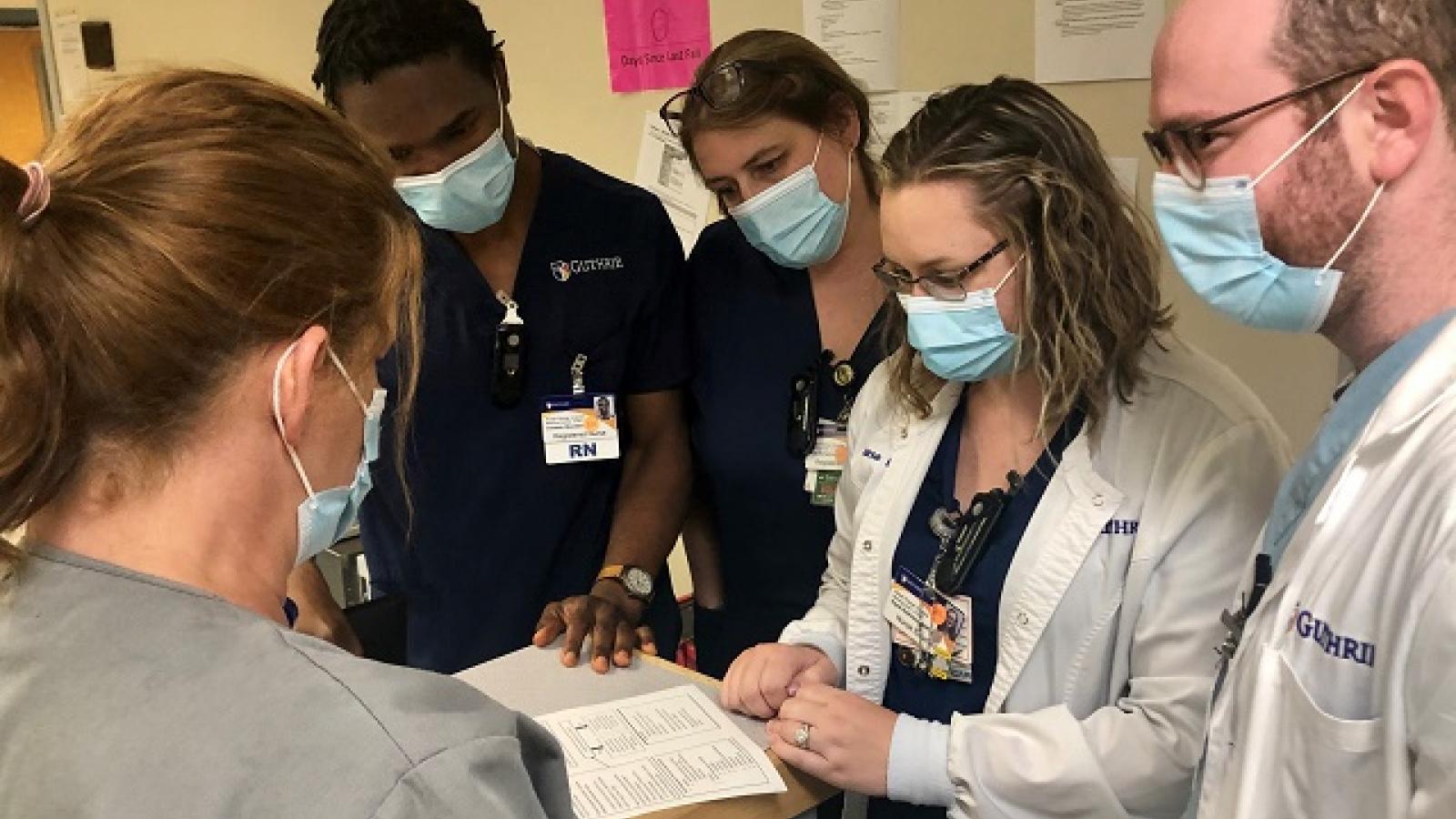 Guthrie Robert Packer Hospital Earns HAP Achievement Award
Guthrie Robert Packer Hospital has earned an Achievement Award from The Hospital and Health system Association of Pennsylvania (HAP) for its outstanding effort to improve health care in the communities it serves.
Twelve projects were selected from 131 submissions. Winners were chosen for their exceptional work and innovation in community health projects, quality improvement efforts, and operational efficiencies.
Guthrie Robert Packer Hospital's entry "Using Interprofessional Huddles to Transform CDI (C. difficile) Rates" was chosen as a Safe Hands award winner. The entry described how the team decreased CDI rates through its use of interprofessional huddles. The new CDI Huddle established a collaborative process to determine the appropriateness of C. diff testing on a patient-by-patient basis. Not only did the improved CDI rates demonstrate the success of this initiative, success was also demonstrated by improved antimicrobial stewardship, continued active participation of the interprofessional team in the huddle process, and increased nursing autonomy.
 Chief Nursing Officer at Guthrie, Kate Mohr said, "Our nursing work continues to raise the bar and support excellence in the care and outcomes for our patients. During these challenging times, we are continuously learning how to deliver care through innovation and collaboration for future success. I am honored that our team has been recognized by HAP for significantly decreasing the CDI rates in our communities."
Guthrie Robert Packer Hospital President, Joe Sawyer said, "Guthrie is constantly working to improve our processes in order to enhance the patient experience. Recognitions like the HAP Achievement Award further demonstrate our commitment to providing the best possible care to our patients."
"Especially in light of the extraordinary challenges that COVID-19 has presented Pennsylvania's hospital community, we are pleased to honor the recipients of the 2020 HAP Achievement Awards," said Andy Carter, HAP's president and chief executive officer. Carter added, "These outstanding projects demonstrate the tireless commitment to excellence that Pennsylvania's hospital community embodies each and every day. We congratulate the winners for their accomplishments."
Entries were evaluated by a 16-judge panel. The panelists, drawn from Pennsylvania and across the nation, represented the public and private sectors, business organizations, consumer groups, and renowned health care quality institutes.
Guthrie Robert Packer Hospital's winning team will be recognized at HAP's 2020 Patient Safety and Quality Symposium, which will be held virtually September 9–10.
HAP's Achievement Awards program has recognized Pennsylvania hospital excellence since 1978.