Guthrie Robert Packer Hospital Accepts Baby Book Donation
December 28, 2021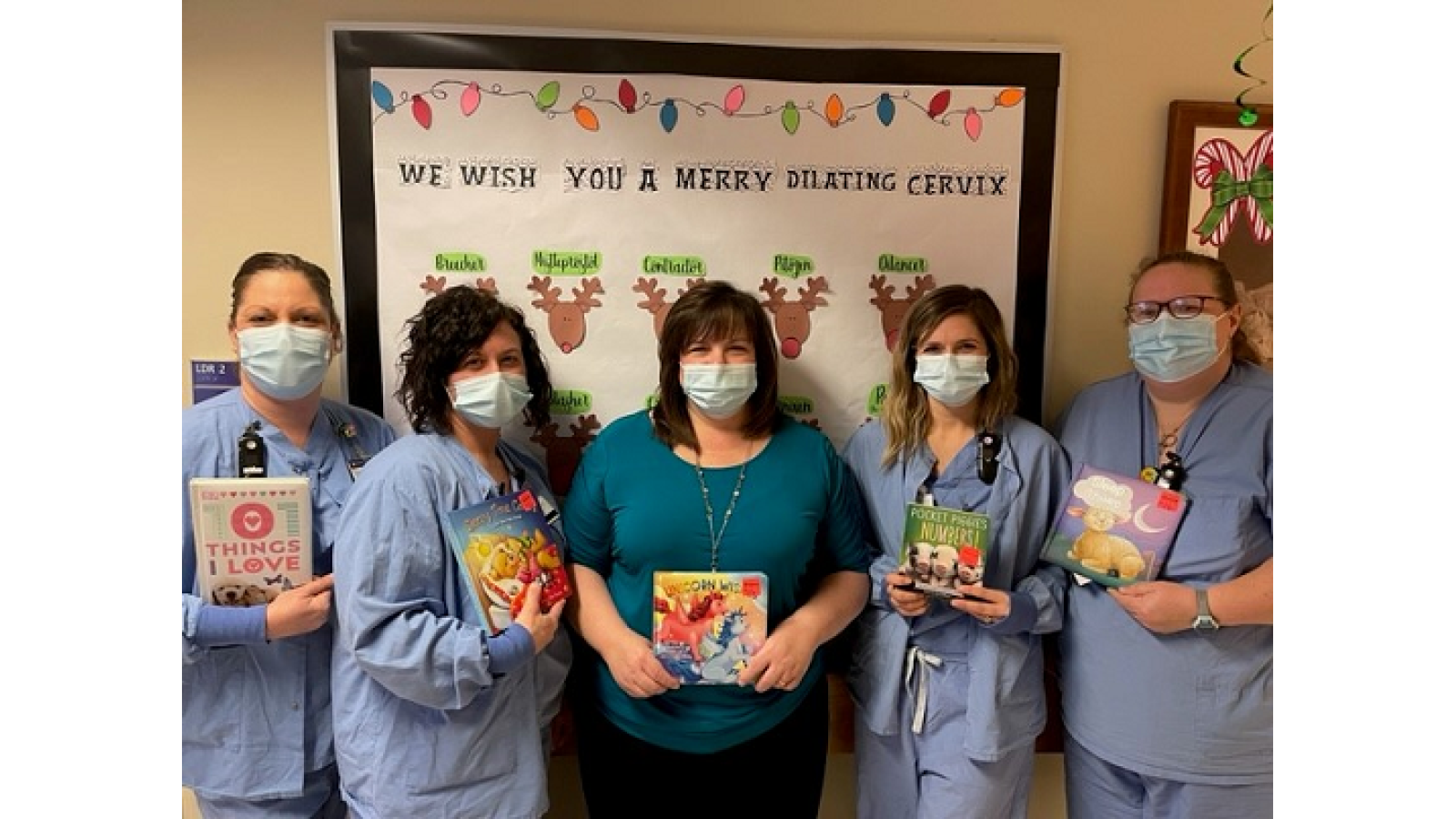 Staff from the First Impressions Birthing Center at Guthrie Robert Packer Hospital pose with some of the donated books.
The Alpha Zeta chapter of the Delta Kappa Society recently made a donation of more than 200 baby books to the First Impressions Birthing Center at Guthrie Robert Packer Hospital. 
The books will be given to new mothers and infants when they leave the hospital. The aim of this project, now in its twenty-second year, is to encourage new parents to read to their children in order to help develop a love of reading from a young age.
Delta Kappa Gamma Society International is a professional honorary society of women educators. The society promotes professional and personal growth of its members and excellence in education. The local Alpha Zeta chapter is comprised of educators from Athens, Canton, Northeast Bradford, Sayre, Towanda, Troy and Sullivan County school districts.
The Guthrie Clinic is a non-profit integrated health system located in north central Pennsylvania and upstate New York, serving patients from a twelve-county service area. The Guthrie Clinic is comprised of a research institute, home care/hospice, hospitals in Sayre, Pa., Corning, N.Y., Towanda, Pa., Troy, Pa. and Cortland, N.Y., as well as a multi-specialty group practice of nearly 700 providers offering 47 specialties through a regional office network providing primary and specialty care in 22 communities in Pennsylvania and New York. The Guthrie Clinic is dedicated to training the next generation of health care leaders, offering seven residencies and three fellowships. The Guthrie Clinic provides a wide range of services and programs to enhance the health and well-being of those it serves.