Guthrie Recognizes National Doctors' Day
March 30, 2022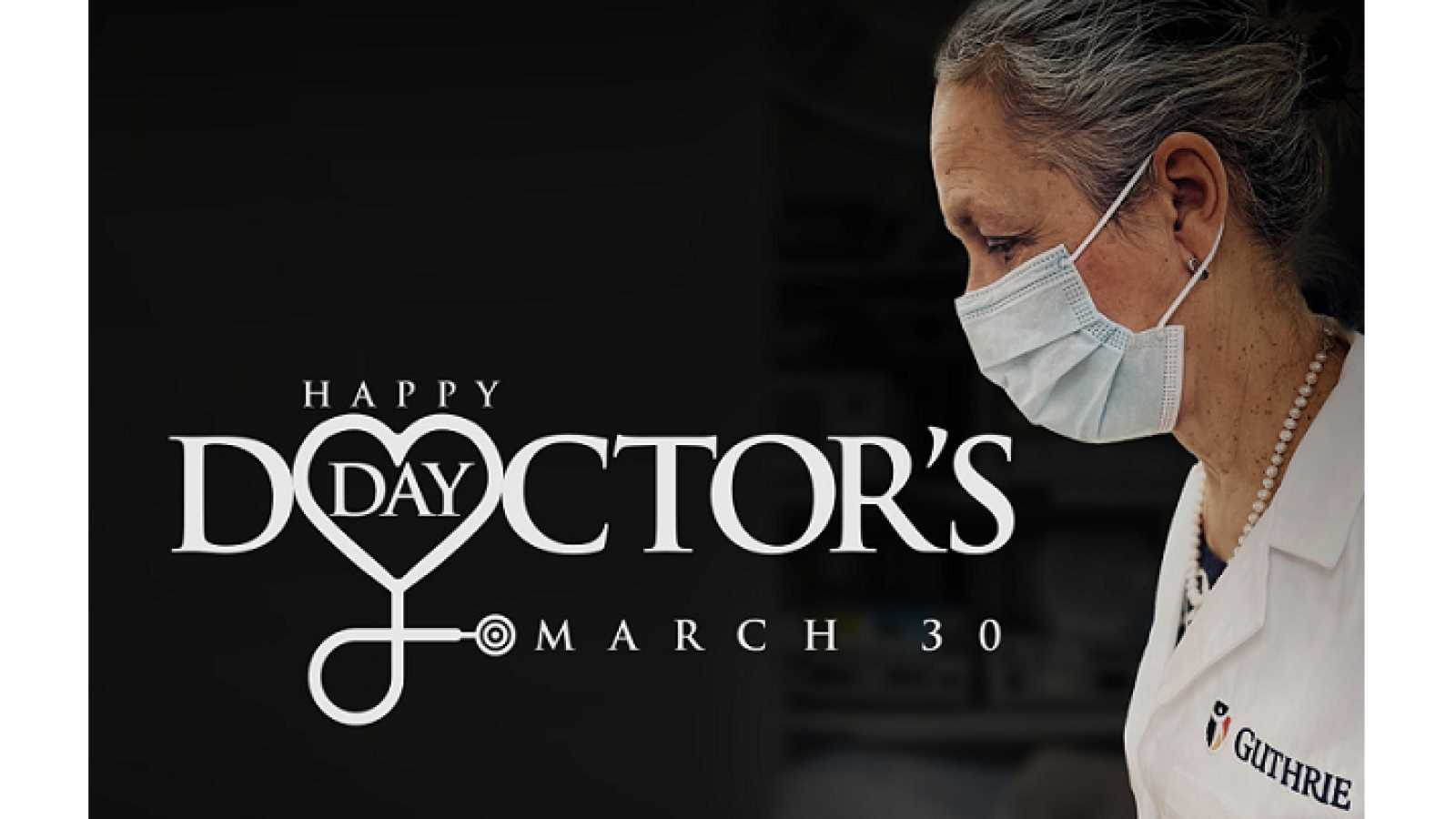 Doctors' Day, celebrated annually on March 30, is an observance aimed at appreciating physicians who help save lives nationwide. The holiday began in 1933 in Winder, Georgia, and has since been recognized every year on the first anniversary of a doctor's use of ether anesthesia. Today, we continue to celebrate medical advances like these and thank all doctors who have spent many years mastering their field of expertise. 
Dr. Edmund Sabanegh, Guthrie Clinic President and CEO, said, "Doctors' Day is the perfect occasion to recognize the incredible work and dedication that Guthrie's 354 physicians bring to our patients every day of the year. This year, each physician will receive a signed note of appreciation for all that they do for our organization and the communities we serve. I am so  proud to work with our team of Guthrie physicians, who, even under the most challenging circumstances, continue to provide excellent care to our patients, and do it with empathy and compassion."
The Guthrie Clinic is a non-profit integrated health system located in north central Pennsylvania and upstate New York, serving patients from a twelve-county service area. The Guthrie Clinic is comprised of a research institute, home care/hospice, hospitals in Sayre, Pa., Corning, N.Y., Towanda, Pa., Troy, Pa. and Cortland, N.Y., as well as a multi-specialty group practice of nearly 700 providers offering 47 specialties through a regional office network providing primary and specialty care in 22 communities in Pennsylvania and New York. The Guthrie Clinic is dedicated to training the next generation of health care leaders, offering seven residencies and three fellowships. The Guthrie Clinic provides a wide range of services and programs to enhance the health and well-being of those it serves.