Guthrie Receives Epic Gold Stars Level 10
September 24, 2021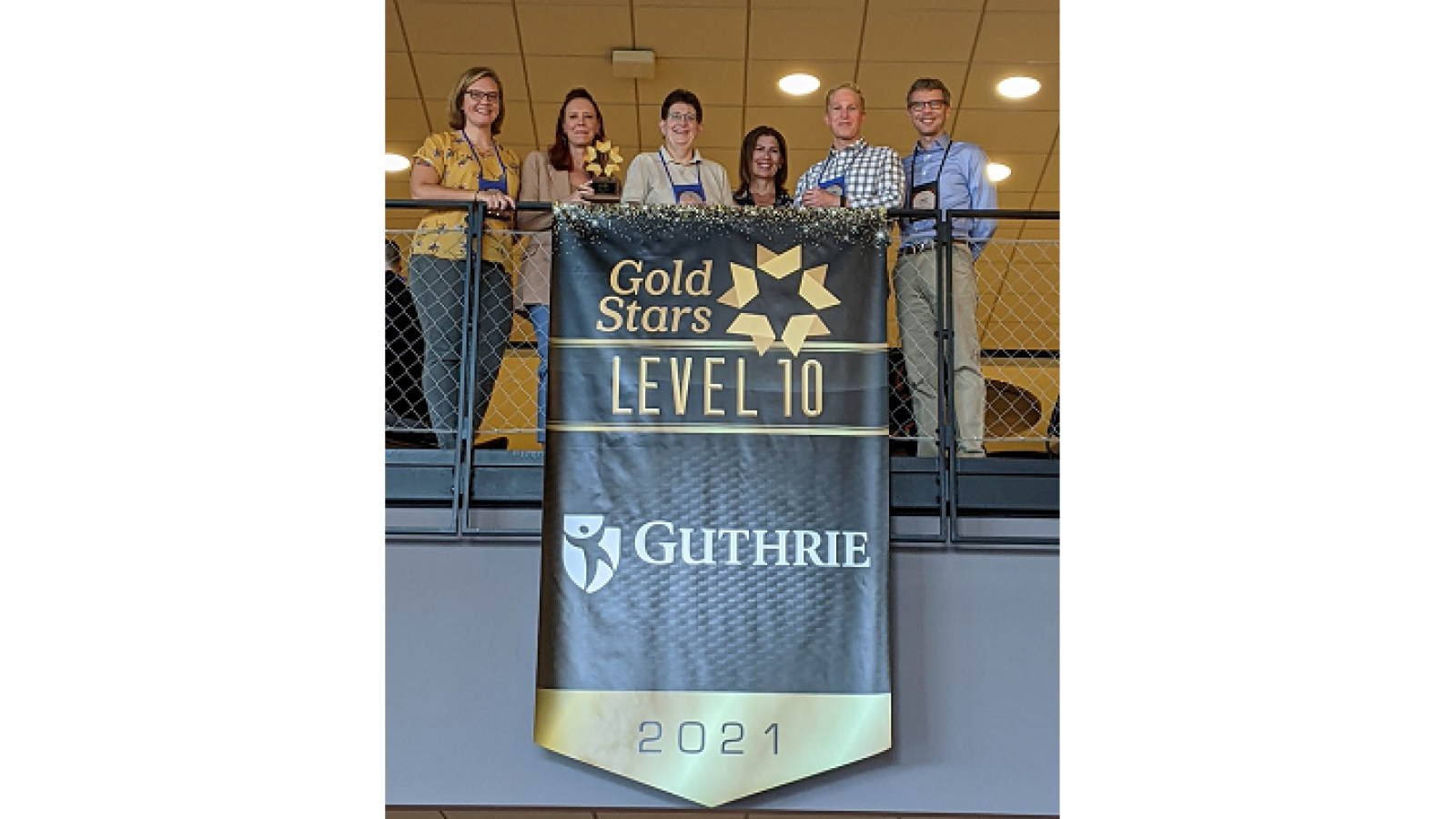 Guthrie has achieved Epic Gold Stars Level 10 for the second year in a row, in recognition of the healthcare system's use of the many functions the electronic medical records (EMR) system software offers. The recognition is the highest level that can be achieved and places Guthrie among a group of less than 10 organizations that have received this distinction.
The Epic Stars program measures organizations in the following focus areas: patient access, patient experience, clinical quality and safety, population health management, physician productivity, nursing productivity, and value from data.
Guthrie's electronic medical record is a computer-based program that stores patients' personal health information including treatments, procedures, test results, current allergies, medications and more. Entering information about a patient visit into the electronic system replaces handwritten notes in a traditional medical chart.
By harnessing the technology offered by Epic, Guthrie is using state-of-the-art tools to provide the highest level of care to its patients while also improving workflow among staff.
Guthrie is a non-profit integrated health system located in north central Pennsylvania and upstate New York, serving patients from a twelve-county service area. Guthrie is comprised of a research institute, home care/hospice, hospitals in Sayre, Pa., Corning, N.Y., Towanda, Pa., Troy, Pa. and Cortland, N.Y., as well as a multi-specialty group practice of nearly 700 providers offering 47 specialties through a regional office network providing primary and specialty care in 22 communities in Pennsylvania and New York. Guthrie is dedicated to training the next generation of health care leaders, offering seven residencies, three fellowships, and serving as a regional campus for the Geisinger Commonwealth School of Medicine. Guthrie provides a wide range of services and programs to enhance the health and well-being of those it serves.