Guthrie Pulse Center Named to Modern Healthcare's 2023 Top Innovators List
September 18, 2023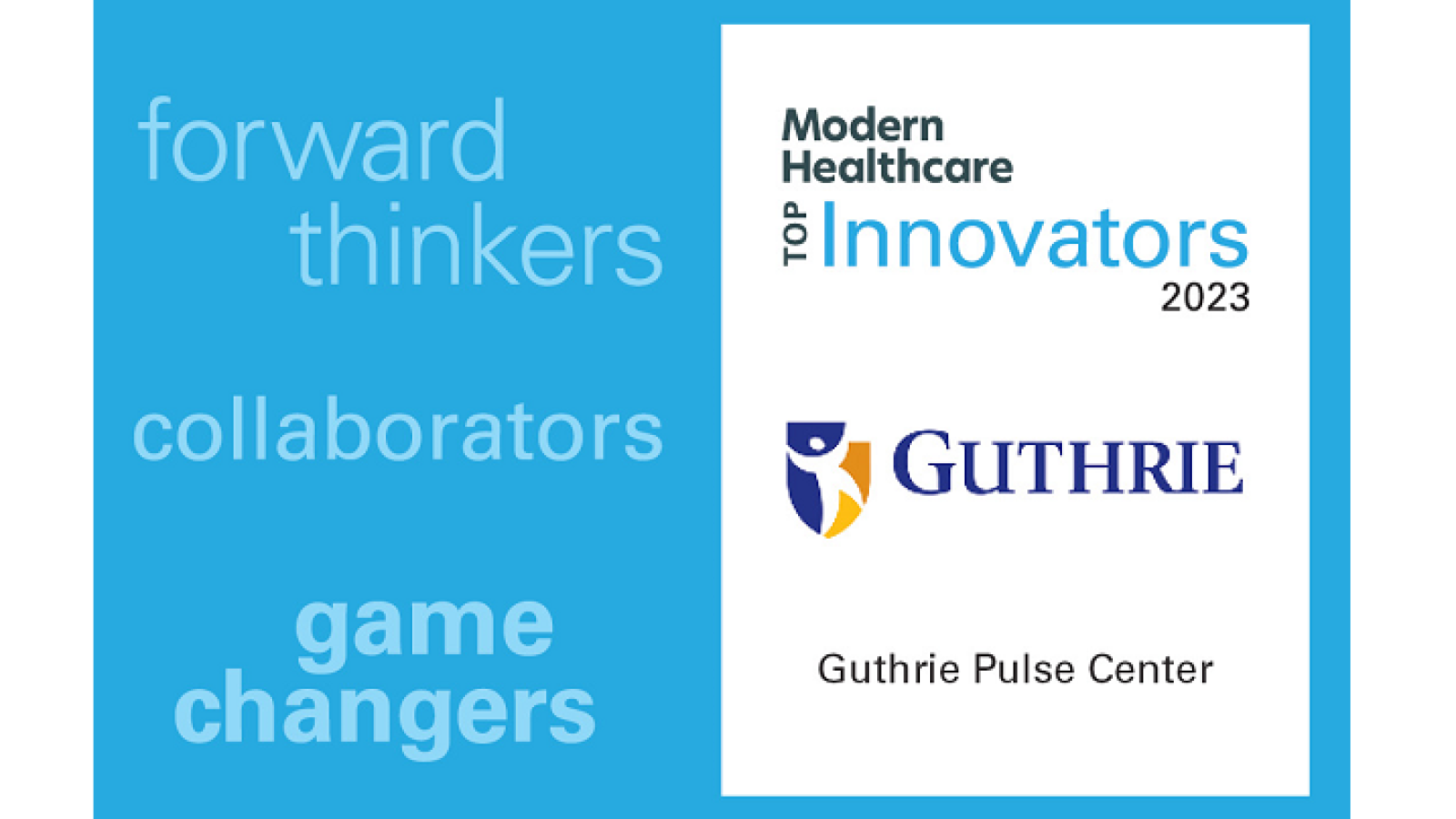 The Guthrie Clinic is proud to announce that its Pulse Center was recognized by Modern Healthcare as one of the Top Innovators for 2023. The profiles of the honorees are featured in the Sept. 18, 2023, issue of MH magazine and online at ModernHealthcare.com/Top-Innovators.
The Top Innovators program honors leaders and organizations that are instituting innovation and leading transformative programs that achieve measurable results in improving care and contributing to clinical and financial goals.
Dr. Edmund Sabanegh, Guthrie President and CEO said, "We're thrilled with this recognition. The investment Guthrie has made in the Pulse Center furthers the organization's transformational vision for providing enhanced patient care, quality and safety. Through innovation such as this, we continue to define tomorrow – today."
The Guthrie Pulse Center, located within the Guthrie Big Flats Specialty and Rehabilitation Services building in Horseheads, New York, is a first-of-its-kind in the region and offers centralized operational and patient care functions and greater access to clinical expertise, regardless of where the patient is being treated.
Terri Couts, Guthrie SVP, Chief Digital Officer said, "Innovation is the bridge between aspiration and achievement, and our virtual command center is a testament to our commitment to excellence in healthcare. With unwavering dedication, we've elevated quality outcomes and patient care, proving that the future of healthcare is in our hands, and it's a future brighter than ever before."
"Innovation can take many forms, as evidenced by our honorees -both individuals and organizations - in this year's class of Top Innovators," said Mary Ellen Podmolik, editor-in-chief of Modern Healthcare. "Whether they are making back-room functions more efficient, establishing partnerships across the industry or developing tools to broaden consumers' access to care, these winners are producing results and forging a path that others should follow."