Guthrie Physician Certified in Unique Cardio-Oncology Specialty
February 10, 2023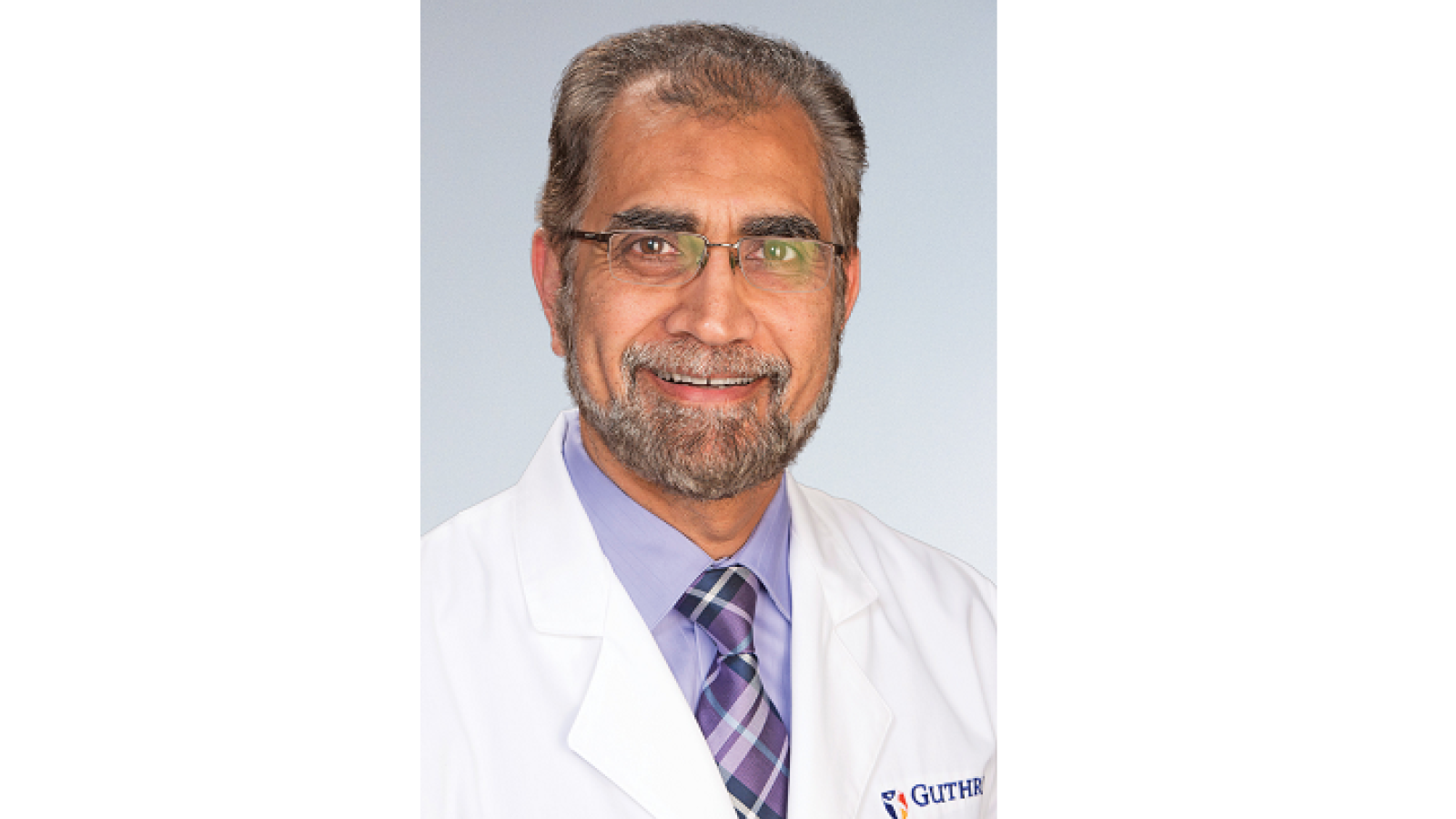 As we observe both American Heart Month and National Cancer Prevention Month, we are pleased to announce that Guthrie Cardiologist Najeeb Rehman has been certified in Cardio-oncology by the International Cardio-oncology Society. 
Cardio-oncology is a subspecialty of cardiology that delivers cardiac care to cancer patients and survivors. By combining the expertise of cardiologists and oncologists, the cardio-oncology team works together to look after both a patient's cancer treatment and heart health at the same time. 
"Treatment of cancer can affect your heart," said Dr. Sudhakar Sattur, Chief of Cardiology, Guthrie. "Cardio-oncology is a new field of interest in cardiology that focuses on the detection, monitoring, and treatment of cardiovascular disease occurring as a side effect of chemotherapy, immunotherapy, and radiotherapy." 
Dr. Rehman is one of fewer than 200 doctors worldwide certified in this sub-specialty.