Guthrie Names Chair, Oncology Service Line and Chief Medical Officer
September 21, 2022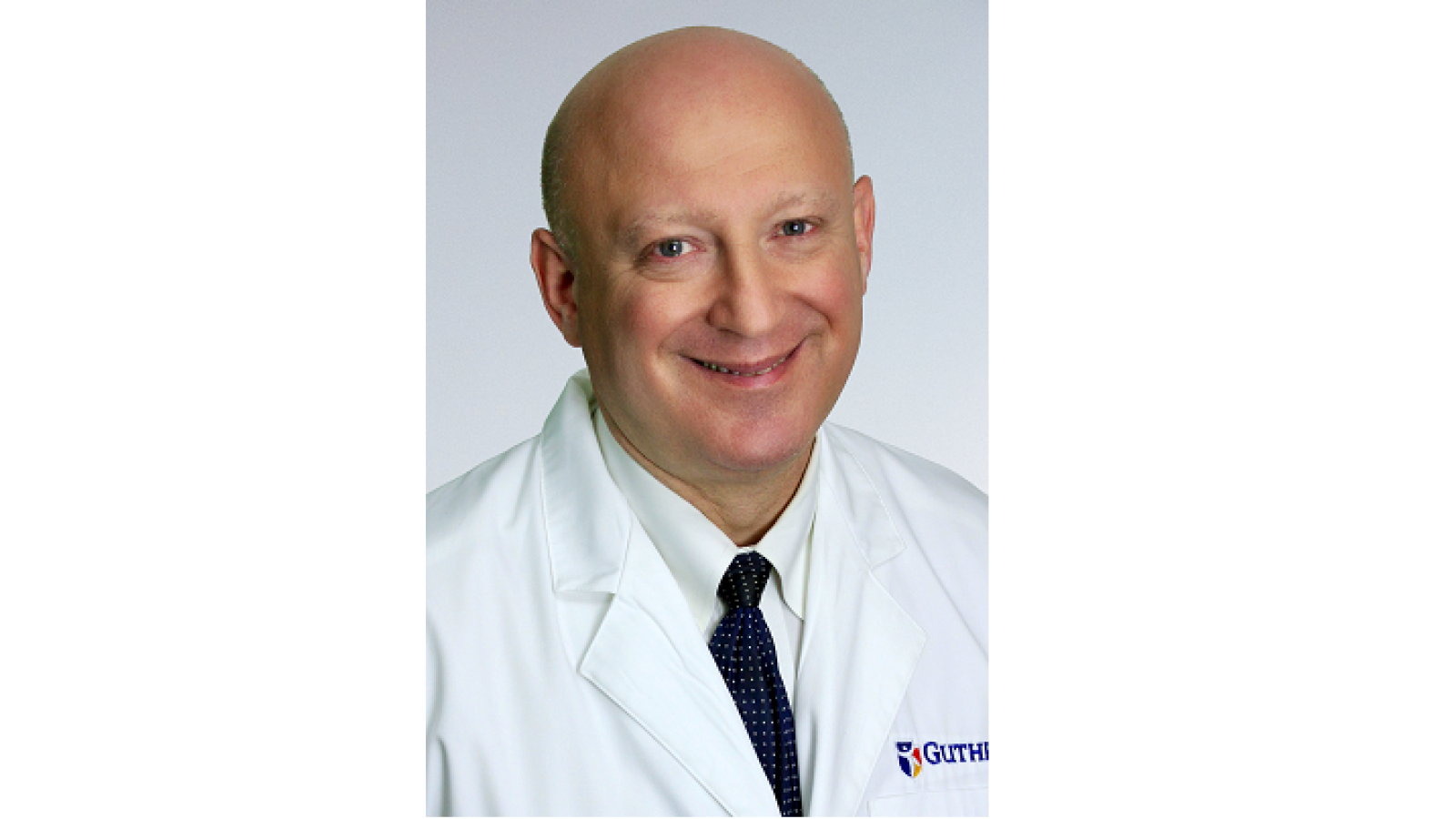 The Guthrie Clinic is pleased to announce that Vladimir Gotlieb, M.D., MBA has joined the organization as Chair, Oncology Service Line and Chief Medical Officer (CMO), Guthrie Pennsylvania Hospitals, effective September 1, 2022. 
Dr. Gotlieb joins Guthrie from One Brooklyn Health Care System, Brooklyn, N.Y., where he was the Vice Chairman of Medicine in Education, Medical Director of the Cancer Service Line and Chief of Hematology/Oncology.  
In his role as Chair of the Oncology Service Line, Dr. Gotlieb will lead all aspects of medical and radiation oncology services throughout the Guthrie system.  
Dr. Edmund Sabanegh, Guthrie President and CEO said, "We are excited to welcome Dr. Gotlieb to lead our team of board-certified cancer specialists. Using advanced technologies and a multidisciplinary approach, Guthrie helps cancer patients throughout the region navigate across specialties and through treatment. We look forward to Dr. Gotlieb's leadership and experience further guiding our team of compassionate caregivers." 
As Chief Medical Officer, Guthrie Pennsylvania Hospitals, Dr. Gotlieb will serve as the CMO of Guthrie Troy Community Hospital while overseeing the chief medical officer at Guthrie Robert Packer Hospital's Sayre and Towanda campuses, helping to lead and direct excellence in clinical practice, interdisciplinary collaboration, the hospital patient experience and regulatory requirements. 
Dr. Gotlieb received his Doctor of Medicine from the Ternopol Medical School, Ternopol Ukraine, and completed his fellowship at the Brooklyn Hospital & Medical Center, Brooklyn, N.Y. He also received his MBA at Cornell University – S.C. Johnson Graduate School of Management. 
The Guthrie Clinic is a non-profit multispecialty health system that integrates clinical and hospital care with research and education. Located in Sayre, Pennsylvania, The Guthrie Clinic is one of the nation's longest established group practices, founded in 1910 by Dr. Donald Guthrie with a vision of providing patient-centered care through a clinically-integrated network of employed providers. It is an industry leader in the use of technology and electronic medical record to provide high-quality care. Among The Guthrie Clinic's 6,500 caregivers are more than 700 physicians and advanced practice providers, representing the spectrum of medical specialties and sub-specialties. The Guthrie Clinic is a five-hospital system with a large network of outpatient facilities that spans nearly 9,000 square miles in Pennsylvania and upstate New York. It is dedicated to training the next generation of health care leaders, offering seven residencies and three fellowships. 
Visit us at Guthrie.org. Follow us at Twitter.com/GuthrieClinic, Facebook.com/TheGuthrieClinic, Linkedin.com/company/TheGuthrieClinic, and Instagram.com/TheGuthrieClinic.