Guthrie Introduces New Laser, Expanding Treatment Options
February 15, 2019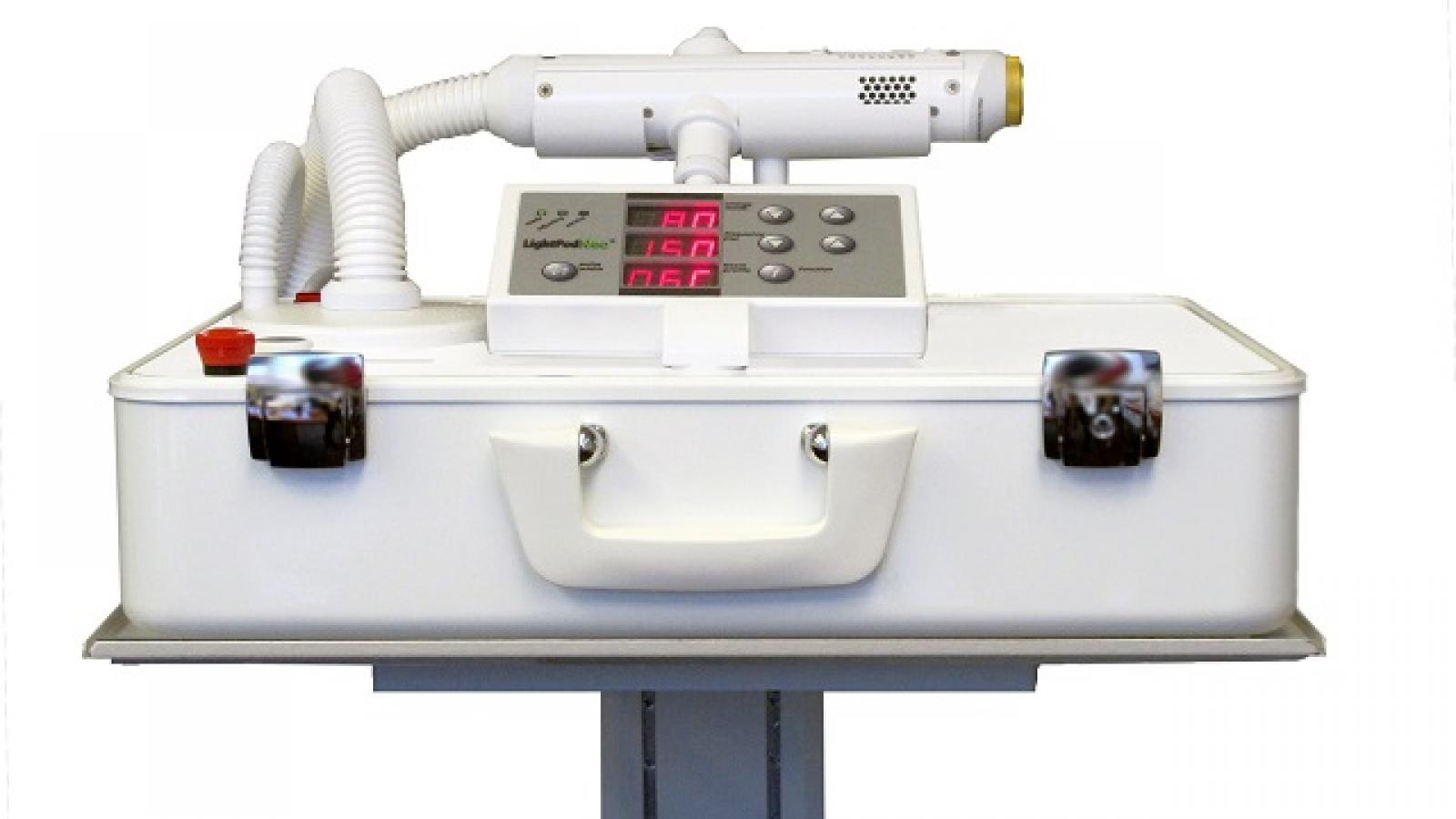 Guthrie Aesthetics and Cosmetics is now offering a new laser for aesthetic laser treatments. The Aerolase Neo® 650 Microsecond laser is gentle and is effective on all skin tones regardless of ethnicity or tanning from the sun. 
Laser light from the Neo is attracted to a combination of melanin, hemoglobin and water within skin tissue. The laser energy passes through the epidermis and selectively targets specific tissue structures without affecting the surrounding skin. Topical anesthetic is not necessary as the patient will only experience a warming sensation.
According to Melissa Bohac, PA-C, Guthrie Aesthetics Cosmetics, this new treatment options has several benefits for patients. "The Aerolase Neo® is unique to this region and  
unlike traditional lasers, which don't work on tanned or ethnic skin, this laser works on all skin types. Treatments are quicker because topical anesthetic isn't used because it is less painful than traditional lasers," said Bohac.
This laser treatment can be used for a broad range of common aesthetic skin treatments:
Acne
Skin rejuvenation & tightening
Melasma & hyperpigmentation
Rosacea & redness
Spider veins
Permanent hair reduction
Ingrown hairs (PFB)
Sun & age spots
Skin and scar tone & texture
Contact Guthrie Aesthetics and Cosmetics 570-887-2855 for more information, to refer a patient or to make a consult appointment.
Guthrie is a non-profit integrated health system located in north central Pennsylvania and upstate New York, serving patients from a twelve-county service area. Guthrie is a member of the Mayo Clinic Care Network and is the first health system based in Pennsylvania and New York to join this network. Guthrie is comprised of a research institute, home care/hospice, hospitals in Sayre, Pa., Corning, N.Y., Towanda, Pa., Troy, Pa. and Cortland, N.Y., as well as a multi-specialty group practice of more than 325 physicians and 210 advanced practice providers offering 47 specialties through a regional office network providing primary and specialty care in 21 communities in Pennsylvania and New York. In addition, Guthrie offers home medical equipment and respiratory therapy products at seven convenient Med Supply Depot locations. Guthrie provides a wide range of services and programs to enhance the health and well-being of those it serves.