Guthrie Hospice to Host Annual Butterfly Release
May 27, 2022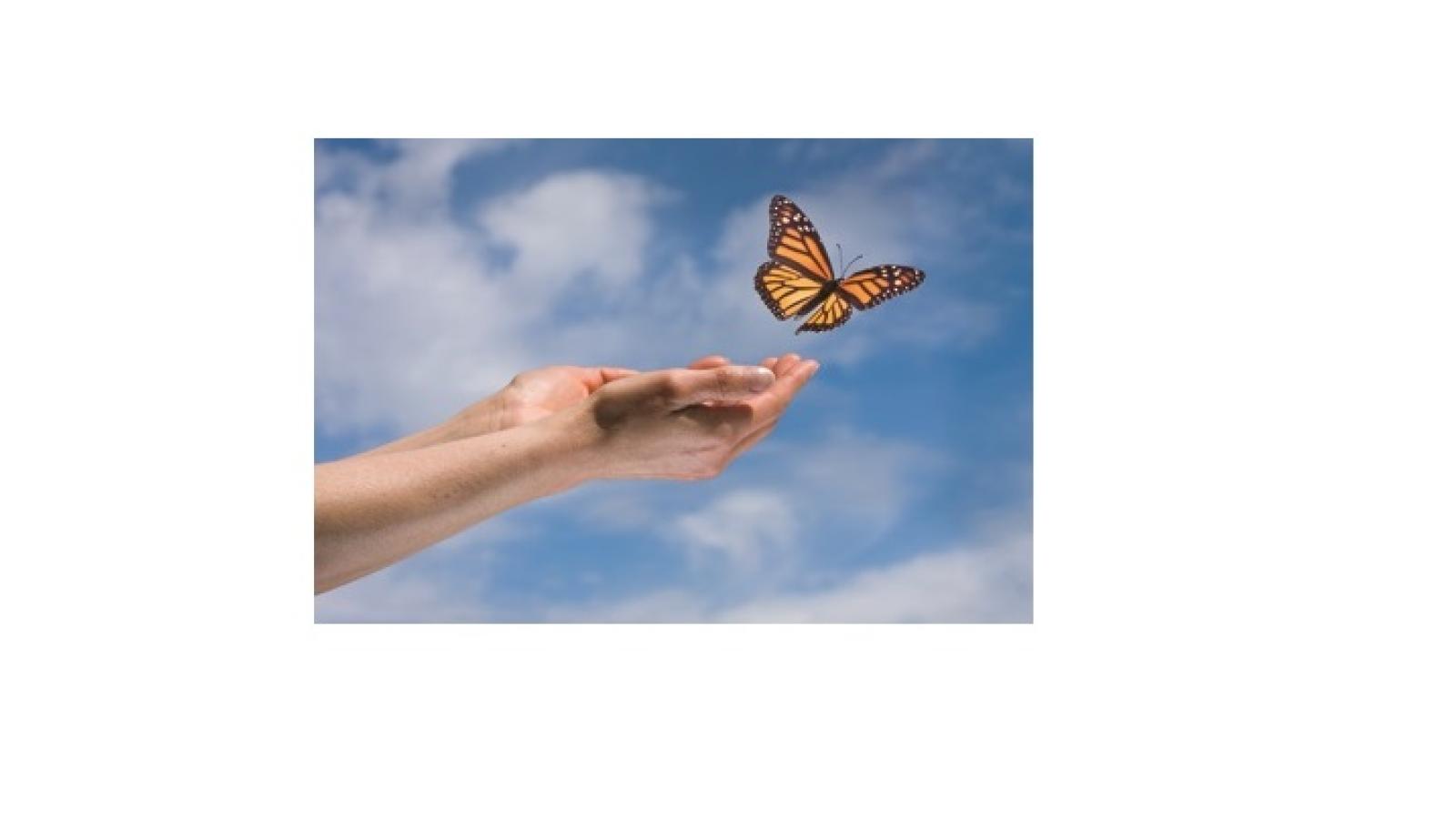 Guthrie Hospice will host its annual Butterfly Release Memorial Service on Sunday, June 12 at 2 p.m. The event celebrates the lives of loved ones who died this past year. The service will be held at Mount Pisgah State Park at the Lakeside Pavilion, located at 28 Entrance Road in Troy, Pa.
As part of this special memorial service, butterflies will be released in memory of each loved one. If you would like to participate in this service of remembrance and release one or more butterflies in memory of a loved one, Guthrie Hospice is requesting a $10 donation for each butterfly. Online donations can be made at www.Guthrie.org/butterfly. Checks can also be made out to Guthrie Hospice and mailed to Guthrie Resource Development, One Guthrie Square, Sayre, Pa. 18840, listing the name of each loved one in the memo. A major portion of the proceeds supports the mission of Guthrie Hospice, to provide physical, emotional, spiritual, and social support to those with a terminal diagnosis to help them maintain independence and quality of life.
If you would like to RSVP to attend the service, please call 800-598-6155.
The Guthrie Clinic is a non-profit multispecialty health system that integrates clinical and hospital care with research and education. Located in Sayre, Pennsylvania, The Guthrie Clinic is one of the nation's longest established group practices, founded in 1910 by Dr. Donald Guthrie with a vision of providing patient-centered care through a clinically-integrated network of employed providers. It is an industry leader in the use of technology and electronic medical record to provide high-quality care. Among The Guthrie Clinic's 6,500 caregivers are more than 700 physicians and advanced practice providers, representing the spectrum of medical specialties and sub-specialties. The Guthrie Clinic is a five hospital system with a large network of outpatient facilities that spans nearly 9,000 square miles in Pennsylvania and upstate New York. It is dedicated to training the next generation of health care leaders, offering seven residencies and three fellowships.
Visit us at Guthrie.org. Follow us at Twitter.com/GuthrieClinic, Facebook.com/TheGuthrieClinic, Linkedin.com/company/TheGuthrieClinic, and Instagram.com/TheGuthrieClinic.