Guthrie Honors Veterans and Unveils New Resource Center
November 10, 2022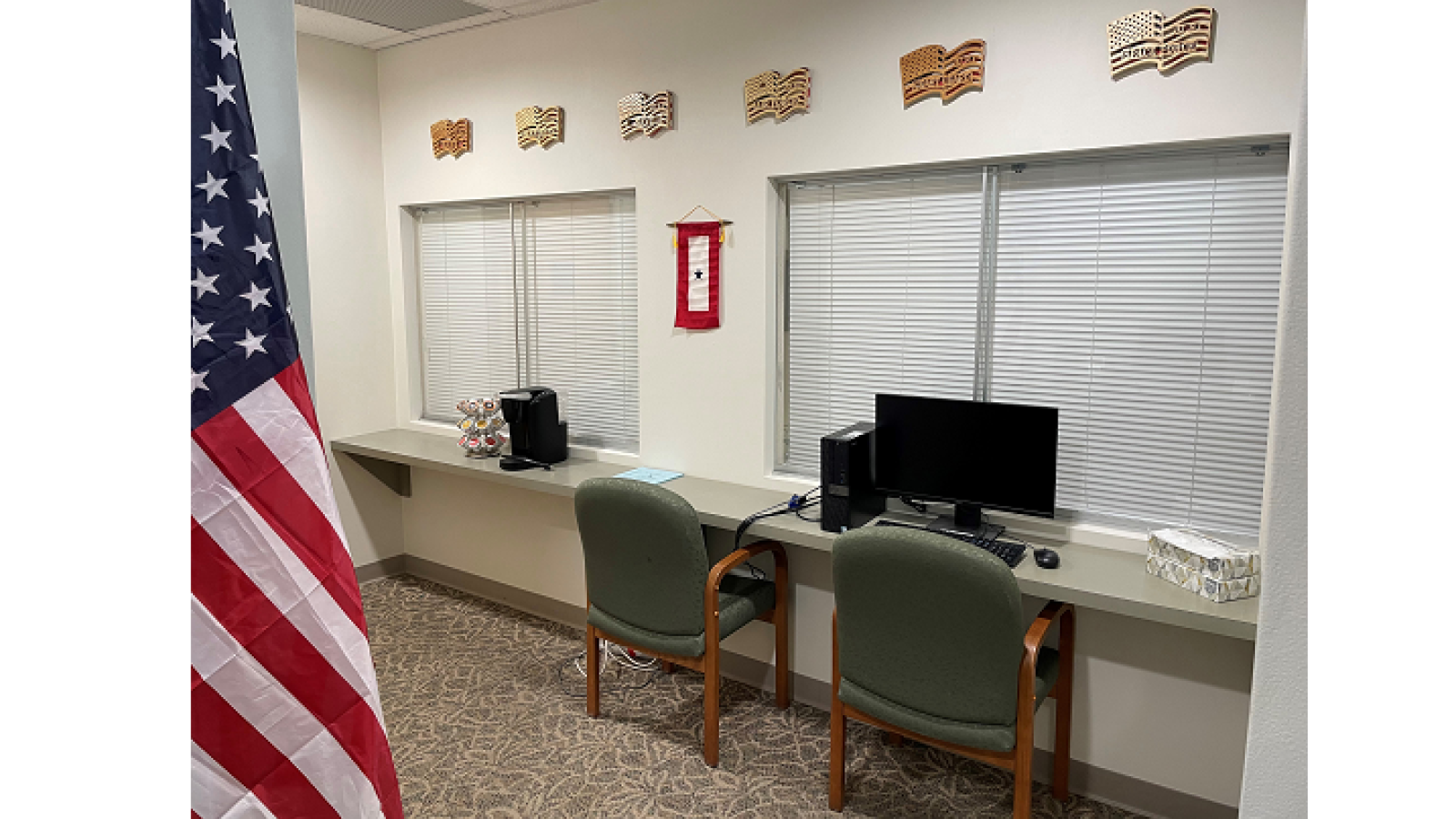 Today, The Guthrie Clinic celebrated its veteran caregivers and those in the communities they serve, ahead of Veterans Day. Guthrie leaders, many of whom served in the military, were joined by local veterans at Guthrie Robert Packer Hospital to share stories from their service, as well as new opportunities for veterans in Northern Pennsylvania and Upstate New York. 
"I really value the ethics, the commitment, the service that our veterans have," said Dr. Edmund Sabanegh, Guthrie President & CEO, and Air Force Veteran. "We've treated thousands, thousands of veterans, inpatient, outpatient, various other venues across the nine-thousand square miles we serve, and I will tell you, our caregivers at Guthrie have that very same spirit of service and sacrifice and that's why I am so proud of all the veterans who work at our organization."
The first-ever Guthrie Veterans Resource Center was unveiled at Guthrie Robert Packer Hospital. The Resource Center will support veterans and their families in our communities by providing important information, education, and linking them to the right resource for their questions and concerns. It will also serve as a focal point for military appreciation and education, community involvement, and valuable resources. These resources are also available online to veterans throughout the 22 communities Guthrie serves at www.guthrie.org/veterans. 
Guthrie also continues to meet the needs of area veterans with the Guthrie Veteran Patient Assistance Fund which provides help to patients who are veterans, and their immediate family members, with the unmet financial burden that comes with a serious or chronic medical condition for which they are receiving care at Guthrie.  
The Guthrie Veteran Patient Assistance Fund has helped 89 local veterans, which would not have been possible without support from groups such as the Sayre American Legion, who donated an additional $10,000 to the fund today, continuing an annual tradition of giving. If patients are interested in applying for patient assistance funds, they should contact their Guthrie social worker. Individuals can also support the Guthrie Veteran Patient Assistance Fund by contacting Guthrie Resource Development at 570-887-4420, or by emailing Resource_Development @guthrie.org. 
Guthrie employs 180 veterans throughout its system, in a variety of roles. For a fifth consecutive year, each veteran caregiver is being presented with a Military Challenge Coin. It is a small coin or medallion, bearing an organization's insignia or emblem and carried by the organization's members. The history behind the coin has changed over the years but it has become a symbol of recognition for excellence.
"When I was in Iraq or Afghanistan, going from one base or location to another, I would find the leader of the unit or someone who I witnessed was doing something excellent, and present them with a coin," said Dr. David Ristedt, Northern Region Medical Director, and Army Veteran.
"We thank them today for their patriotism, love of country, and willingness to serve and sacrifice for the common good," said Dr. Sabanegh.
On Friday, November 11, volunteers will be located at the entrance of all five Guthrie hospitals, welcoming veterans from the community with a flag and educational materials.