Guthrie Gallop Raises $20,000 for Cancer Care Fund
May 26, 2023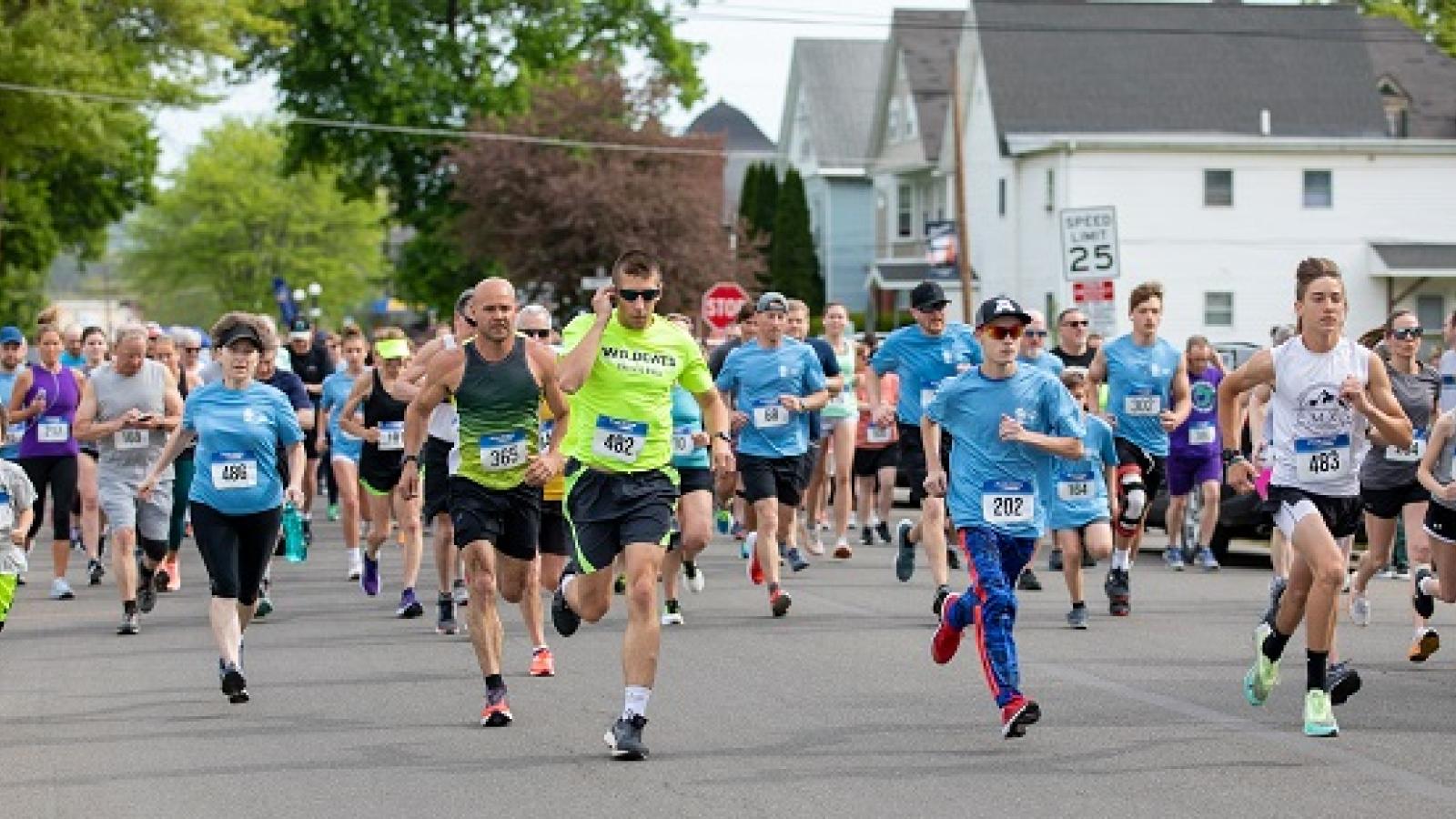 The 39th Annual Guthrie Gallop raised $20,000 with proceeds benefiting The Guthrie Cancer Care Fund. Over 300 runners came together to participate in either the 10K or 5K races.  
The Guthrie Cancer Care Fund assists Guthrie patients in active cancer treatment with emergent financial needs. To donate directly to the Cancer Care Fund, visit https://www.guthrie.org/giving-guthrie.
Congratulations to Robert Goggs, the overall 10K male finisher, Sadie James, the overall 10K female finisher, Graham Wanck, the overall 5K male finisher, and Elizabeth Vaughn, the overall female 5K finisher.  
Nichole VanFleet, Guthrie Special Event and Annual Giving Officer, said, "We extend our sincere appreciation to the runners, sponsors, and donors for their instrumental role in the success of the 39th annual race. Their unwavering support and contributions have truly made a difference."
Thank you to our sponsors: Robert Packer Hospital Auxiliary, Morning Times, Bishops Brothers Construction Company, Inc., Kane, Pugh, Knoell, Troy, and Kramer LLP, Sayre American Legion Post 283, Simmons Rockwell Nissan, Hanger Clinic, Guthrie Community Credit Union, C&N, Global Tungsten & Powders, Bishops Fulltime Portables, Bradford County Regional Arts Council, Levene, Gouldin & Thompson LLP, and Tuscarora Wayne Mutual Foundation.
The Guthrie Clinic is a non-profit multispecialty health system that integrates clinical and hospital care with research and education. Located in Sayre, Pennsylvania, The Guthrie Clinic is one of the nation's longest established group practices, founded in 1910 by Dr. Donald Guthrie with a vision of providing patient-centered care through a clinically-integrated network of employed providers. It is an industry leader in the use of technology and electronic medical records to provide high-quality care. Among The Guthrie Clinic's 6,500 caregivers are more than 700 physicians and advanced practice providers, representing the spectrum of medical specialties and sub-specialties. The Guthrie Clinic is a five-hospital system with a large network of outpatient facilities that spans nearly 9,000 square miles in Pennsylvania and upstate New York. It is dedicated to training the next generation of health care leaders, offering seven residencies and three fellowships.      
     
Visit us at www.Guthrie.org. Follow us at Twitter.com/GuthrieClinic, Facebook.com/TheGuthrieClinic, Linkedin.com/company/TheGuthrieClinic, and Instagram.com/TheGuthrieClinic.