Guthrie Doctor Named Among Exceptional Women in Medicine
February 2, 2023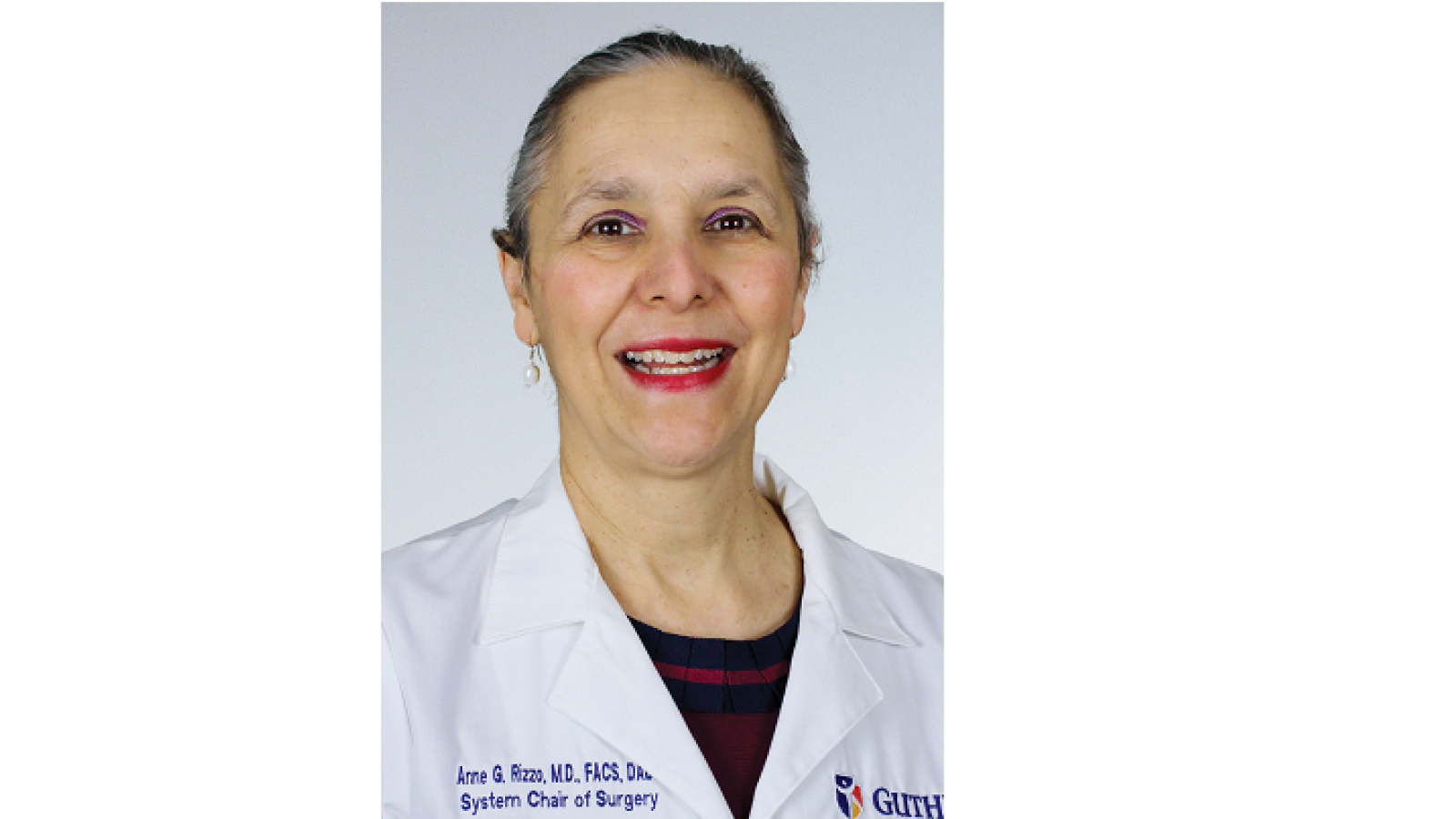 On the eve of National Women Physicians Day, we are pleased to announce that Guthrie Surgeon Dr. Anne Rizzo has been recognized by Castle Connolly Top Doctors on their 2022 list of "Exceptional Women in Medicine." 
Dr. Rizzo is the System Surgical Chair and President of Surgical Services at The Guthrie Clinic. She specializes in General Surgery, Trauma and Acute Care Surgery. She is certified by the American Board of Surgery in General Surgery, Hospice and Palliative Care and Surgical Critical Care.  
"The Exceptional Women in Medicine" awardees are recognized annually, based on peer nominations and acknowledgement. To be recognized, they must have contributed to the advancement of health care through clinical care, research, community service, education and/or leadership. 
"I feel honored to win this award," said Dr. Rizzo. "My mother used to tell us that when one is given more tools, more is expected of them."
Dr. Rizzo has delivered on that expectation with multiple honors and roles. Most recently, she was installed as 2nd Vice President of the American College of Surgeons (ACS). Dr. Rizzo is one of nearly 150 women physicians on the Guthrie team, each of them making significant contributions to the high-quality care our patients receive.