Guthrie Cortland Medical Center Unveils New Radiology Suite
February 27, 2023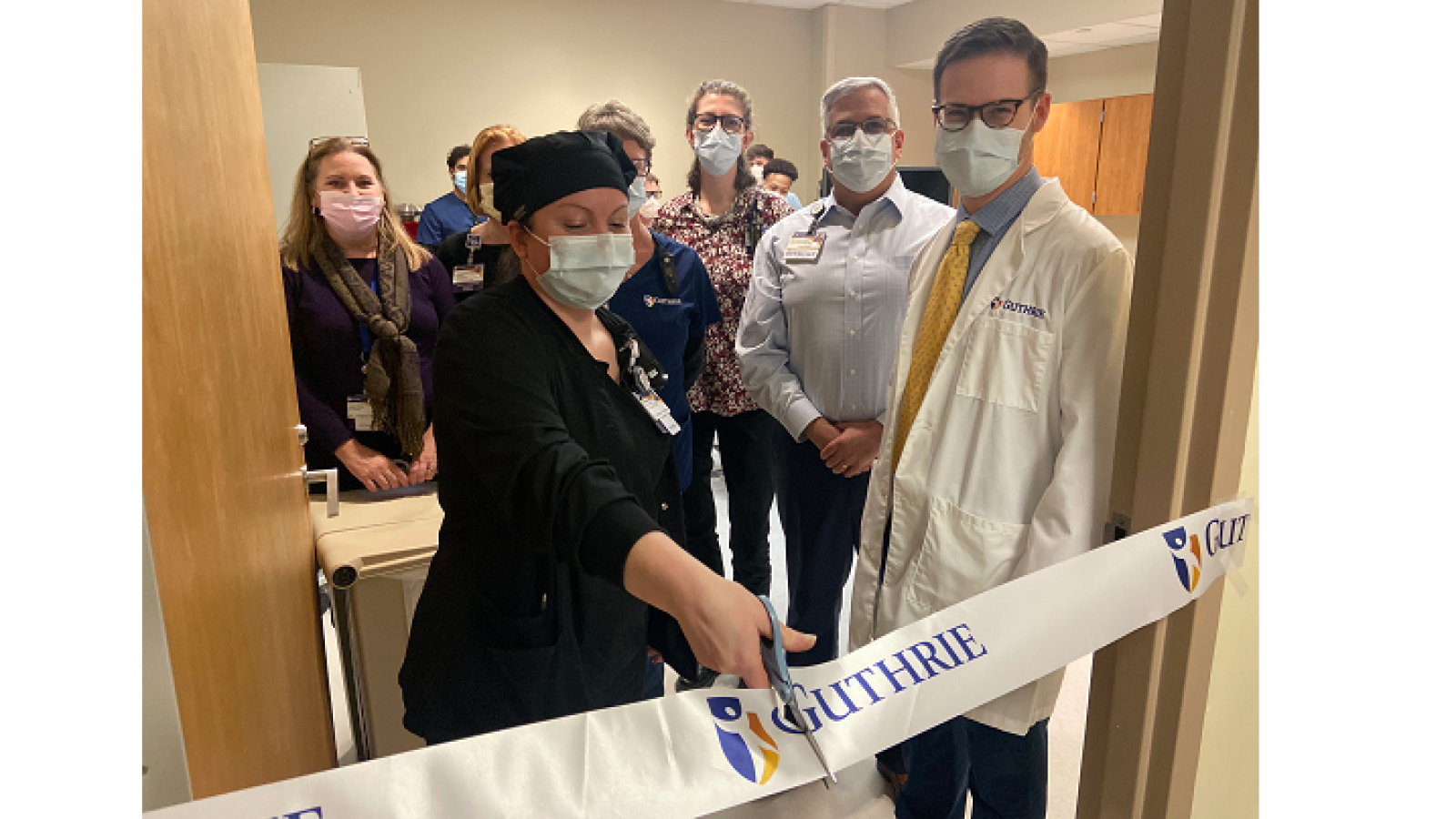 Guthrie Cortland Medical Center recently unveiled its new interventional radiology suite. Interventional radiology is used to diagnose and treat a wide range of conditions using minimally invasive techniques.
Various imaging modalities such as ultrasound, CT scanning and fluoroscopy guidance are used to provides diagnostic and therapeutic treatments including: 
 
Biopsies 
Thoracentesis 
Paracentesis 
Various urology and GI procedures 
Central venous access devices such as tunneled catheters, ports and PICC lines, and therapeutic exams 
Vertebroplasty 
Various types of drains
The new suite is already in use, providing space for more procedures and a better patient experience. 
"We are proud of the new interventional radiology suite at Guthrie Cortland Medical Center," said Dr. Peter O'Halloran, Interventional Radiologist. "And we are happy to offer minimally invasive, image-guided procedures to the community."