Guthrie Cortland Medical Center Main Entrance Relocates
September 23, 2020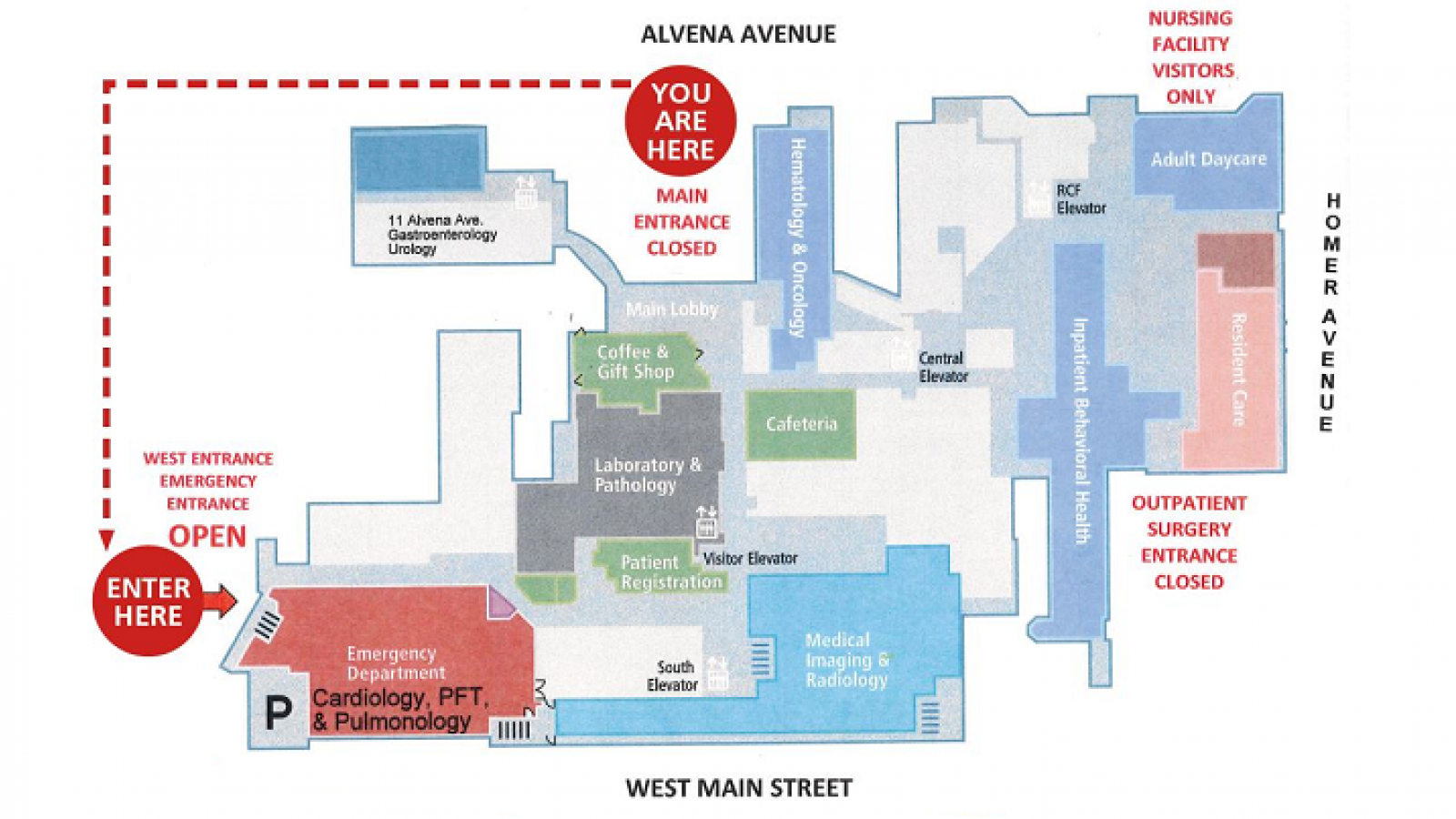 Guthrie Cortland Medical Center announced today that new CT equipment will be installed on the campus, requiring the temporary relocation of the hospital's Main Entrance. 
Beginning Thursday, September 24, the hospital's Main Entrance on Alvena Avenue will be closed for six weeks. During this time, all patients, employees, medical staff, visitors, and vendors must enter, be screened, and exit through the Emergency Department/West Entrance.  
"During the installation of our new CT scanner, we will utilize a mobile CT unit located on the west end of the Medical Office Building's first floor," said Guthrie Cortland Medical Center President Jennifer Yartym. "Patients accessing the mobile CT scanner will be travelling through the hospital's Main Lobby and Main Entrance breezeway into the Medical Office Building. This pathway must remain clear to ensure patient privacy and safety, and reliable access to the mobile CT scanner," she explained.  
The new CT scanner is part of a 1.2 million dollar radiology upgrade at Guthrie Cortland Medical Center that will support the hospital's new 10,000 square foot Cancer Treatment Center, which will be located adjacent to the medical center at West Main and Loope Streets. The new cancer center is scheduled for completion in late summer 2021.  
Patient, visitor and employee parking areas have been reconfigured and will be clearly marked. 
Guthrie is a non-profit integrated health system located in north central Pennsylvania and upstate New York, serving patients from a twelve-county service area. Guthrie is a member of the Mayo Clinic Care Network and is the first health system based in Pennsylvania and New York to join this network. Guthrie is comprised of a research institute, home care/hospice, hospitals in Sayre, Pa., Corning, N.Y., Towanda, Pa., Troy, Pa. and Cortland, N.Y., as well as a multi-specialty group practice of more than 325 physicians and 210 advanced practice providers offering 47 specialties through a regional office network providing primary and specialty care in 22 communities in Pennsylvania and New York. In addition, Guthrie offers home medical equipment and respiratory therapy products at seven convenient Med Supply Depot locations. Guthrie provides a wide range of services and programs to enhance the health and well-being of those it serves.