Guthrie Cortland Medical Center Celebrates First Responders
October 25, 2023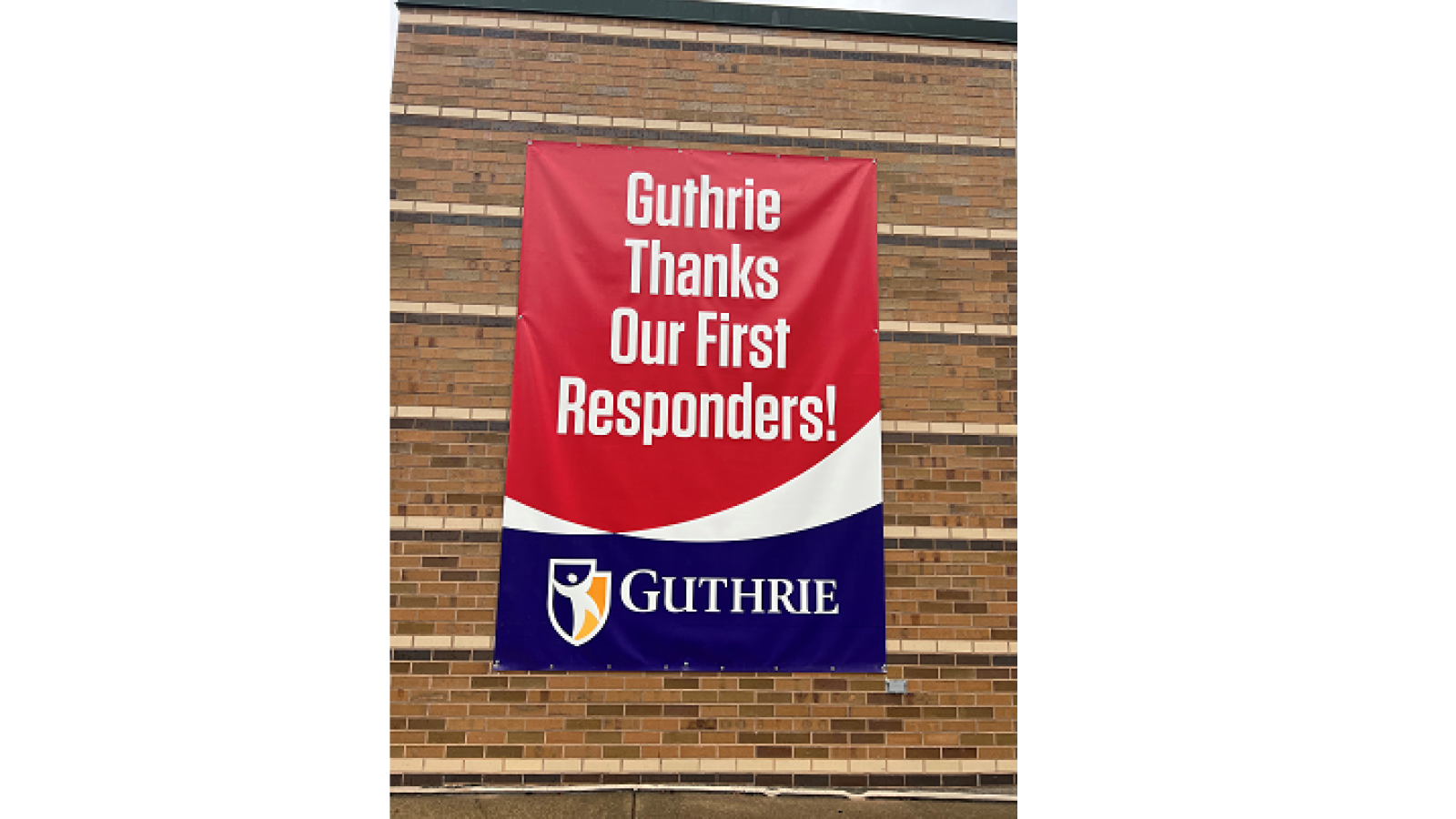 Saturday, October 28 is National First Responders Day. It's a chance to thank the selfless individuals such as police, paramedics, EMTs, firefighters and 911 dispatchers for all they do to keep our communities healthy and safe. The high-quality care we strive to provide at Guthrie Cortland Medical Center (GCMC) and Guthrie Medical Group begins with all of them.
This Saturday, from 7 a.m. to 2 p.m., we're celebrating National First Responders Day on our hospital campus. We invite first responders from the area to stop by the GCMC Emergency Department entrance for coffee, refreshments, and a chance to win door prizes.
If you're on duty, be sure to grab a cup of Joe for the road. If you're off duty, we hope you'll stop by to say hello. Thank you for all you do.